Manchester United: Fans fume as Jesse Lingard named captain for Europa League clash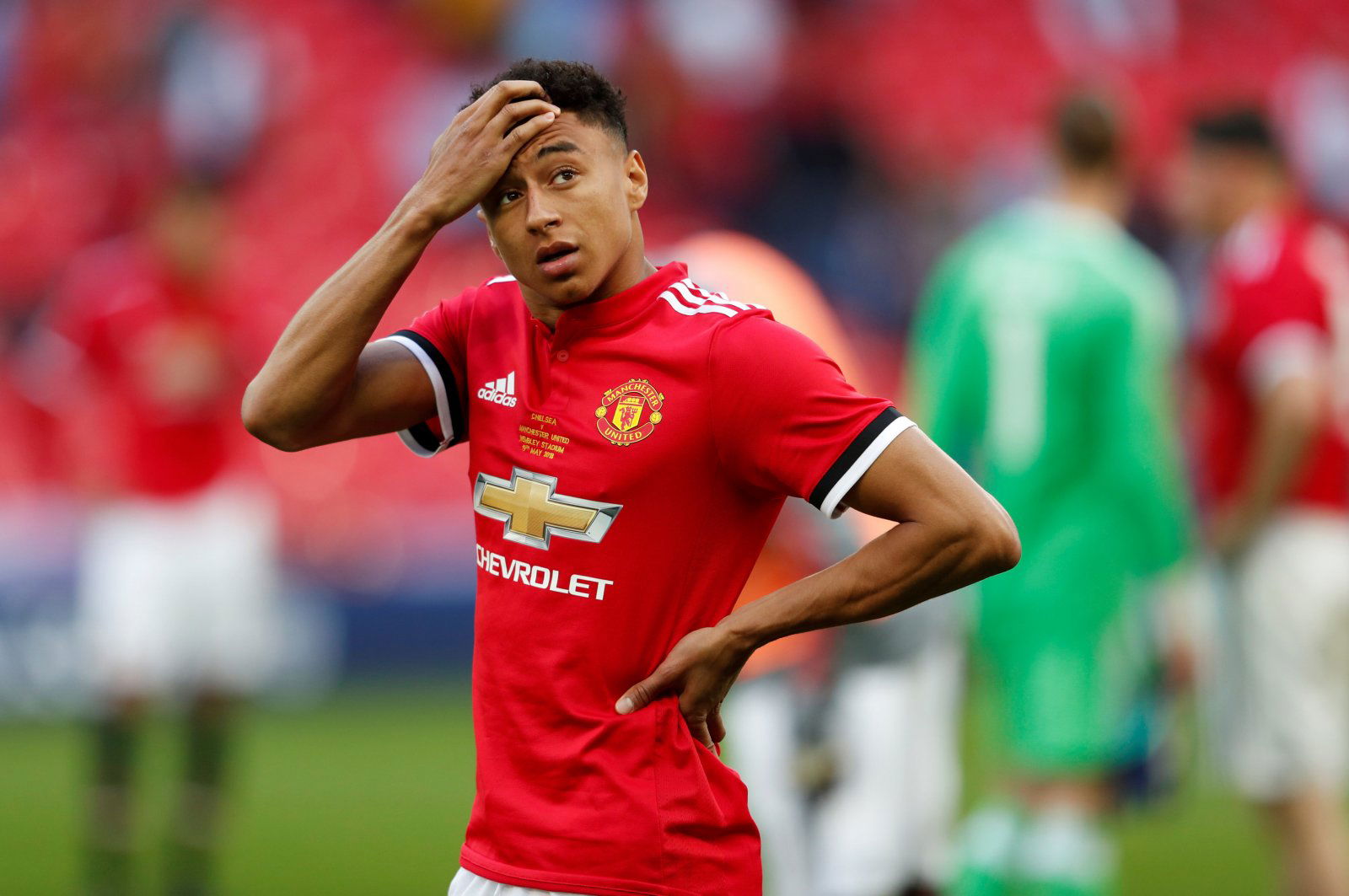 Lots of Manchester United fans have been left fuming at the news that Jesse Lingard will captain the side against FC Astana in the Europa League.
Roy Keane, Wayne Rooney, Jesse Lingard? The England international's name doesn't exactly jump off the page on the list of great Manchester United captains, but he will have the armband on Thursday in Kazakhstan, per Manchester Evening News.
The Red Devils have taken an extremely young squad for their Thursday afternoon clash, which kicks off at the unusually early time of 15:50 GMT.
Ole Gunnar Solskjaer has named the likes of Dylan Levitt (19), Ethan Laird (18), Arnau Puigmal (18) and Largie Ramazani (19) in his squad, alongside some more well-known youngsters like Mason Greenwood and Axel Tuanzebe.
Given the incredible youth on display, it is perhaps not a surprise to see 26 year-old Lingard given the nod as skipper, but that hasn't stopped fans from fuming about the news, pointing to their sad decline since the Sir Alex Ferguson years.
Take a look at some very unhappy reactions down below…
Wow Mr social media himself…what a joke

— Mk (@Mk61428299) November 28, 2019
From Roy Keane to Jesse Lingard. Sad decline

— Sam 🇸🇦 (@UtdSamm) November 28, 2019
This club is going down the toilet. Probably one of the worst performing players in the past 18 months…so let's make him captain…

— Dave G (@DGrubesic) November 28, 2019
Surely he doesn't deserve it. You have to earn it man and he hasn't done anything to wear that arm band. Disrespect to all our past captains.

— benjie 😈🔰 (@BenUrey51) November 28, 2019
he doesn't deserve this. i think Ole is just trying out random stuff hoping it will work. no clear vision.

— Wallflower (@TheAaronAlasa) November 28, 2019
oooooooooh Nooooooooooooooooooooooooooooooooooooooooooooooooooooooooooooooooooooooooooooooooooooooooooooooooooooooooooooooooooooo!!!!!!!!!!!!!!!!!!!!!!!!!

— GEORGE (@kim_muthuri) November 28, 2019
Everyday i wake up thinking this club won't disappoint me and then BAMMMMMM.

— Ankit (@satyyavachan) November 28, 2019
I can't believe what I've seen

— – (@Nadzmie100) November 28, 2019
worse news i've ever read in my whole life!

— Factual Mubarak (@HarunaMubarak3) November 28, 2019