Manchester United: Fans fume at Ole Gunnar Solskjaer's verdict on "blatant lies" about his future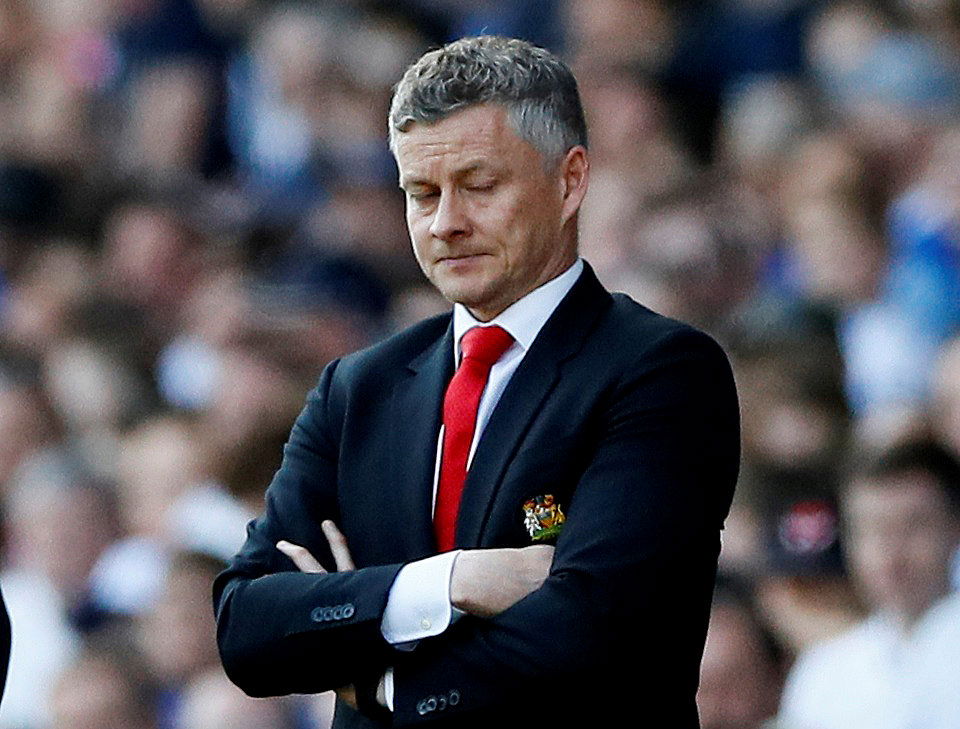 Lots of Manchester United fans have been left furious by a pretty bizarre comment from Ole Gunnar Solskjaer, who said he laughs at speculation about his job.
The Norwegian boss is a legend at the club due to his exploits as a player, but it's fair to say his reign as permanent manager hasn't gotten off to the best start.
The Red Devils are already a stunning 22 points behind leaders Liverpool ahead of the clash with Tottenham on Wednesday, having won just four of their 14 Premier League matches this season.
Given that woeful form, any manager at a big club would surely be fearing for their job, right? Wrong, according to Solskjaer.
Solskjær: "I just laugh [at speculation about being sacked], at least I know that there are no sources, it's all just made up blatant lies." #mulive

— utdreport (@utdreport) December 3, 2019
Per @utdreport, the 46 year-old doesn't take the questions about his future seriously because he knows they are "blatant lies".
Fans have been left baffled and angry by the remark, which appears to suggest he doesn't think things are going that badly, even despite the club's horrific start to the season.
You can find some of the best Twitter reactions down below. Spoiler alert – they aren't very happy…
Chap can get us relegated and still have job security and 7.5million a year in his pocket. No wonder hes laughing.

— AbsoluteMuppet (@AbsoluteMuppett) December 3, 2019
Isn't a laughing matter, only it does happen and see if he's laughing then.

— Dyl (@UtdDyl) December 3, 2019
Deluded man! The reality would strike him like an heart attack ( not literally) when woodward sacks him w/o warning.

— G Scion (@GauravS86865091) December 3, 2019
Why would you laugh, you think this is acceptable as a Man Utd fan? There's nothing to laugh about.

— A.Hodge (@Horridge1990) December 3, 2019
I just laugh at what clowns the board and solskjaer are

— Leaky_Lindelof (@Leaky_Lindelof) December 3, 2019
Ole you are a dead man walking…. not long now pal.. we've seen enough!

— Harrytheman (@Hsbmufc) December 3, 2019
I just laugh after winning 4 games in 4 months. The audacity to laugh. Jesus this shameless creature is our manager.

— Siva (@Martial9Stan) December 3, 2019
Mug

— abbas🌴 (@officialabbas1) December 3, 2019
Sackable comment

— W (@WaguihIskandar) December 3, 2019