Manchester United: Fans fume over links with Barcelona midfielder Arturo Vidal
After putting on a midfield masterclass in their latest win, a 2-1 derby victory at the Etihad Stadium against bitter rivals Manchester City, some Manchester United supporters are not happy being linked with 'washed up' Barcelona midfielder Arturo Vidal in January.
Standout performer Scott McTominay's heroics in midfield during the derby win heralded much praise for the Scotsman, especially with star Paul Pogba being sidelined due to injury.
Should Manchester United ditch Solskjaer for Pochettino?
Yes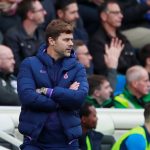 No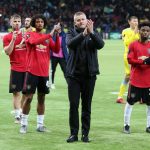 However, according to a recent report from the MEN, United have received a 'boost' in their pursuit over midfielder Vidal – who has started just three games this season with eight of his appearances coming from the bench.
Despite mostly being brought on for cameo appearances, the Chilean, 32, has still managed to score four from midfield in that time and amass an 85.8% pass success rate, as per WhoScored.com.
Regardless, United supporters still aren't impressed with links to Vidal, taking to Twitter and voicing their reasons why – here's what they had to say.
the guy has got crumbling knees..pinch of salt on this

— Morpheus1234 (@Morpheus12341) December 8, 2019
Keep linking all these old and washed up players who don't even play with their own teams anymore with United like Idiots. Is it that difficult to see we are going younger and not older?

— Hira Yonzan (@UFOYonzan) December 8, 2019
We need more bodies in midfield, not fossils.

— Save Your Country #GTTO 🌹 (@ChiMunny) December 8, 2019
His age alone suggests that United isn't interested

— Daniel Nastals (@NastykalDenasty) December 8, 2019
Really @ManUtd

— AbrahamGordonOdiero (@AbrahamOdiero) December 8, 2019
Personally, I would not like him to join. He's 32 and Barcelona want a younger replacement. United should stick to their policy of signing younger players and build for the future.

— Robert Wyeth (@robertwyeth7) December 8, 2019
😂🤣😂🤣😂Really!!

— Keepaneyeout@irish.net (@Keepaneyeoutir2) December 8, 2019