Manchester United: Fans fume over Ole Gunnar Solskjaer's transfer stance
According to quotes from the Daily Telegraph, Manchester United manager Ole Gunnar Solskjaer has seemingly put to bed any rumours of him launching a tirade of bids in the transfer window – hinting that he doesn't want to upset the balance of the squad. 
Do United need to strengthen in January?
Yes
No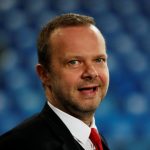 The Norwegian gaffer has been pressured by a section of supporters and the media to use the January transfer window as an opportunity to strengthen for their upcoming quest to qualify for a coveted Champions League spot, but judging by these soundbites from the Telegraph, it appears more and more unlikely they'll get their wish.
Midfield is an area United have particularly been linked to strengthening in January, with the likes of Jack Grealish, James Maddison and Bruno Fernandes being rumoured for an Old Trafford move.
The Red Devils are also without Scott McTominay for eight weeks as he recovers from ligament damage, perhaps further motivating supporters to be anxious over their club's activity this month.
Here's how United fans blasted Solskjaer on social media for his stance.
It's a shame as he's obviously not been given the funds AGAIN!! but won't take on the board as he knows he will be out of his dream job
If ever we needed proof the glazers don't care it's now unfortunately

— 🔰GloryGlory85🔰🔱🇾🇪 (@GloryGlory85) December 31, 2019
Also he's now justifying Greenwood as a replacement for Lukaku, so that money has just gone straight into their back pocket. It's a joke

— Hosta (@Hossle) December 31, 2019
5th in the table and the chemistry is good ? LOL this guy serious

— Martin (@MartyMUFC1) December 31, 2019
Guys a clown. We don't care about "chemistry" we care about results. Liverpool are literally out of sight, we can't even see them but it's ok because everyone feels ok

— Angel (@AngelAxel199) December 31, 2019
Yeah we're getting relegated.

— LUHP (@Mctominayi399) December 31, 2019
WE'RE SCREWED

— sucre (@Yforyeboah) December 31, 2019
Who do you think United should sign? Join the discussion by commenting below…