Manchester United: Fans furious after David Ornstein reveals club are not prioritising midfielders in January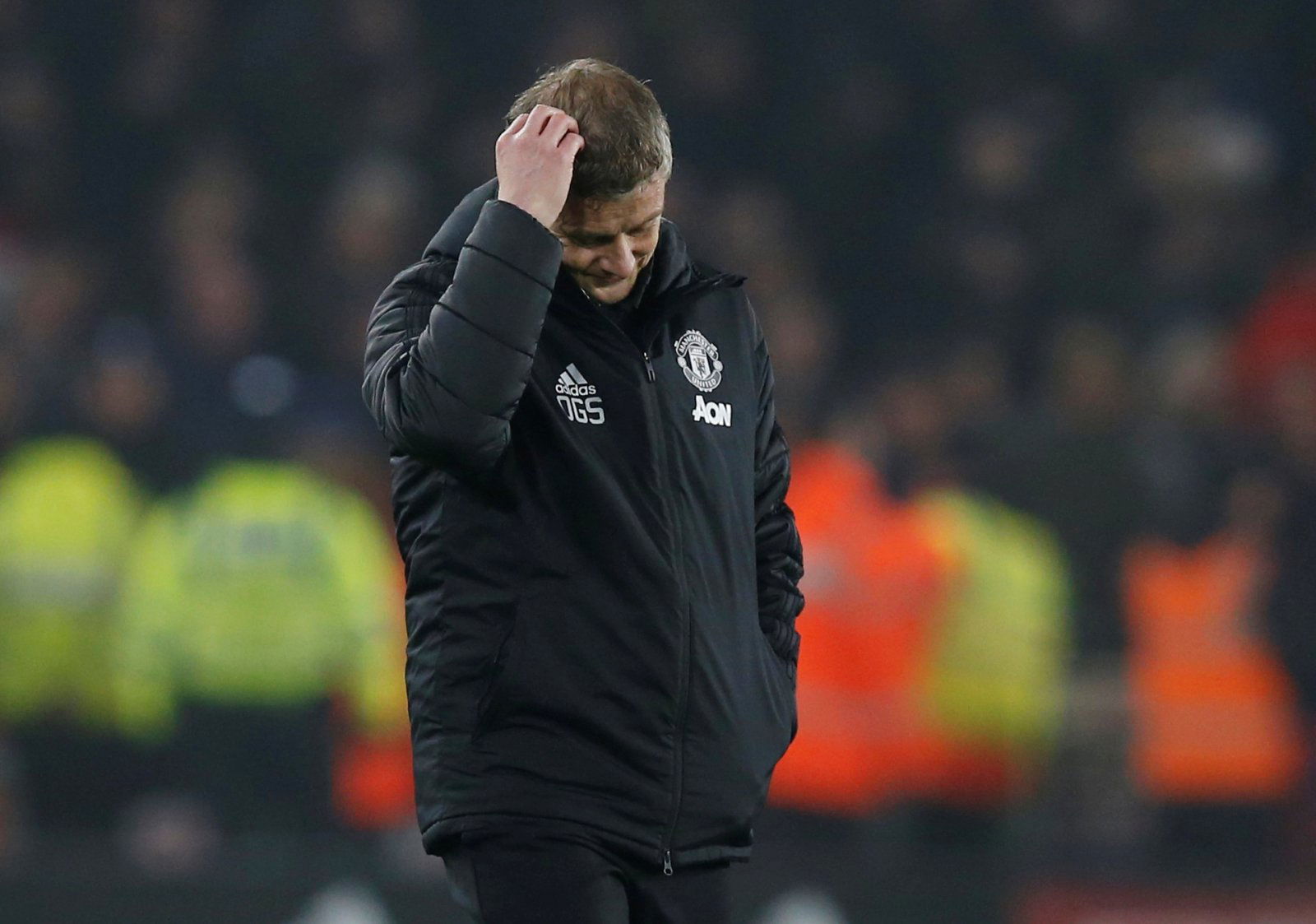 Manchester United fans have reacted angrily to rumours that the club will be prioritising a striker in January, not midfielders.
The Red Devils have had a difficult start to the season and are stuck in a run of form that has extended from the back end of the last campaign. Ole Gunnar Solskjaer's side have picked up just four wins out of their first 13 Premier League games and sit in ninth place, 20 points behind league leaders Liverpool in November.
With the departures of both Ander Herrera and Marouane Fellaini in the summer, the club felt that they had plenty of reserve in the middle of the park and therefore did not feel the need to bolster the squad.
Sky Sports pundit Gary Neville recently questioned the seniority of the side and identified that World Cup winner Paul Pogba was the only leader in the team.
A striker is the priority for United according to David Ornstein. Amazing that no one in the club realises our biggest issue is the midfield and we need two….#MUFC

— The United Stand (@UnitedStandMUFC) November 25, 2019
Supporters were frustrated with the latest update and made their feelings clear on social media. One fan accused the club of "propaganda", while another branded the board "clueless".
Here you will find some of the angriest comments from Manchester United fans:
More propaganda- they know two quality midfielders will cost big bucks, whilst they can pick up a striker OAP on the cheap. They're softening us up for another miserly transfer window.

— SteveJ- Manchester (@Auntie_Mortem) November 25, 2019
Clubs confused

— GRRRRRR (@RomarioBrisset7) November 25, 2019
We have the worst manager in the league and Woodward who is a money man making football decisions.

— Karl White (@KarlWhite4) November 25, 2019
They dont have a clue about anything

— Saif (@saif5044) November 25, 2019
Surely after yesterdays abyssmal performance in the first 70 mins it would show that we CLEARLY need midfield reinforcements?!

— entroBeast (@entrobeast) November 25, 2019
1. Midfield
2. New manager
3. Striker

— Paul (@PaulDHeenan) November 25, 2019