Manchester United fans on Twitter want to see Mauro Icardi at Old Trafford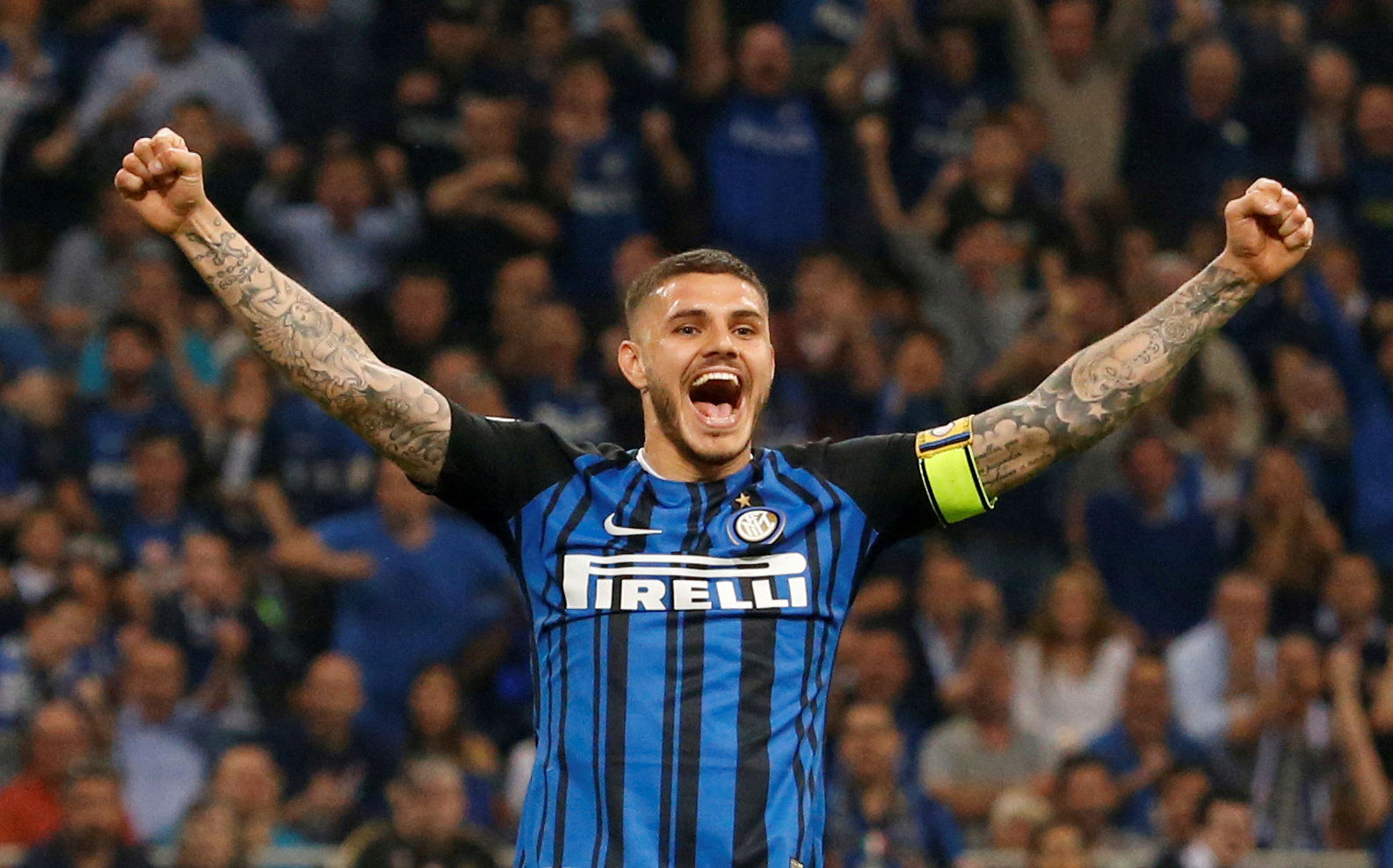 Manchester United fans feel the current frustration they're suffering with Romelu Lukaku could be solved by bringing Inter Milan captain Mauro Icardi to the club.
The 25-year-old has become quite the star in Italian football lately and his equalising goal against Barcelona on Tuesday evening had United fans expressing their wish to see him in the club's famous colours in the near future.
With nine goals so far this season, Icardi is proving quite the threat for teams this season, as Barcelona and Tottenham Hotspur have experienced when they travelled to the San Siro for their respective Champions League encounters with Inter.
The Red Devils' fans have long been hoping on a formidable traditional striker that could help them become the team again that sparks fear into opponents because of their striking force.
The Argentinian has also attracted interest from Chelsea fans who want him to replace Alvaro Morata but United seem to have a larger need for a potent goal-scorer at the moment.
Here are some of the Twitter reactions:
@FlexUTD @rantsnbants I've been banging the drum for united to sign Mouro Icardi for a few years now. The guy is lethal! Lukaku isn't the answer pic.twitter.com/KhOTbe4a2W

— Jay Young (@M4gicJ) November 7, 2018
Been crying about Icardi since the season started. This is a typical United No9 that knows the back of the net like a kid knows his time's table. No need to look for post just put it in there #coldbloodedstriker

— T. Bond (@chraizwillis) November 7, 2018
Icardi with the equalizer, Man United should signed this guy already #InterBarça pic.twitter.com/DlAkcNVrmh

— That Mech Kid ! (@r3al___AJ) November 6, 2018
I'd sell half the United squad to bring in Icardi

— H.S.A (@JushSA) November 6, 2018
I won't be happy until I see Icardi in a United shirt

— AP (@elmulino) November 6, 2018