Manchester United: Fans give mixed response to Lindelof's international goal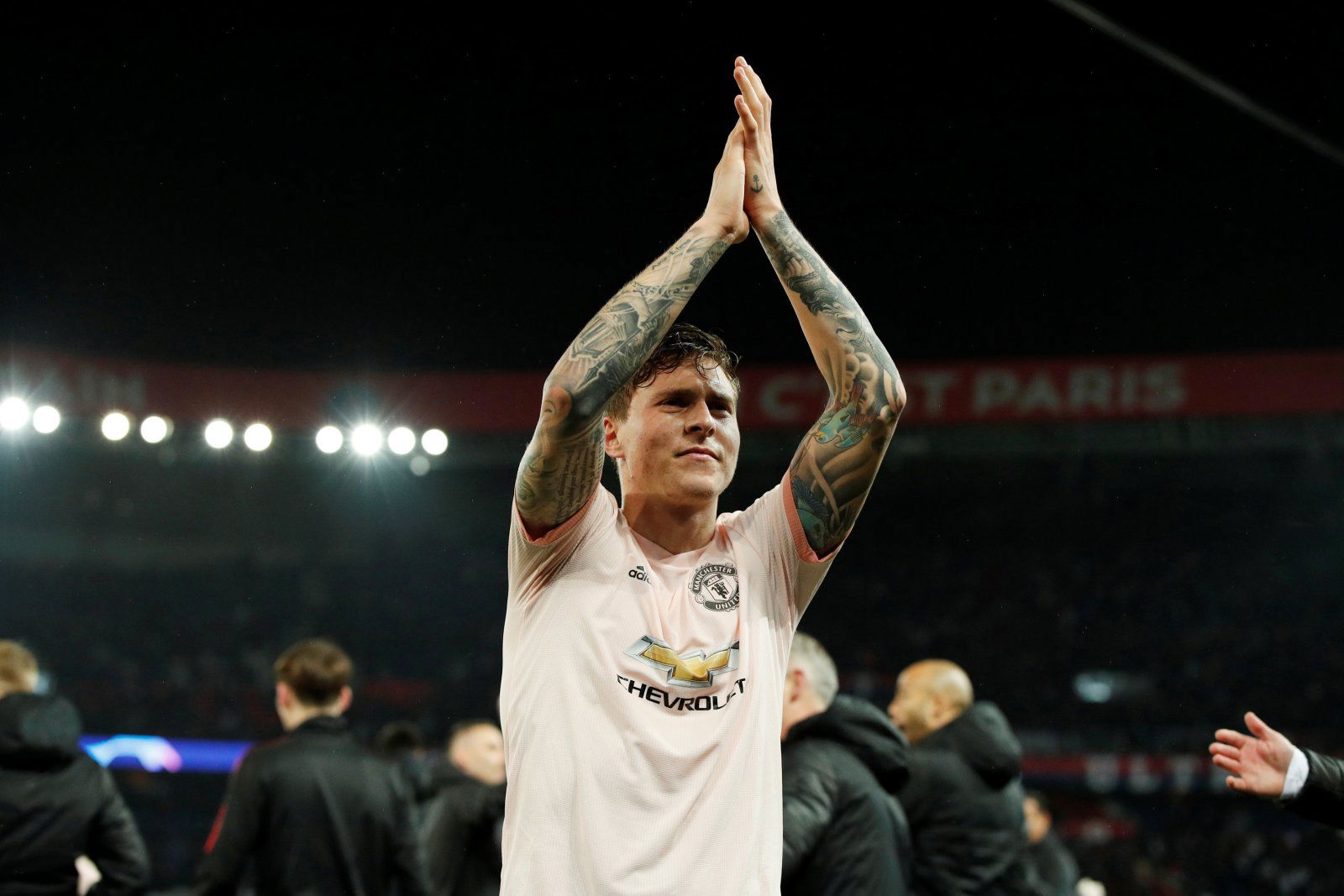 Manchester United fans gave a mixed response after Victor Lindelof scored in his country's 4-0 win over the Faroe Islands in their European Championship qualifier.
Lindelof planted a shot past the keeper after a corner from Robin Quaison in the 23rd minute of the game.
The defender has been under the spotlight at Old Trafford this season after less than impressive performances.
Lindelof was beaten to a header against Southampton as the Red Devils drew 1-1 against the South Coast club last weekend.
Prior to that game, the 25-year-old was beaten to a header by Jeffrey Schlupp, who set up Jordan Ayew, as Crystal Palace beat the Old Trafford giants 2-1.
However, despite his mistakes, Lindelof received some praise, but it wasn't all good as one fan ended up describing him as United's 'new Lukaku' for all the wrong reasons.
Here is a selection of tweets from the Old Trafford faithful:
Ice man

— Eso❄ (@EsoKachikwu) September 5, 2019
My iceman

— Kieran Johnson (@SirKJohno) September 5, 2019
Lindelof is one mistake away from being dropped. #mufc

— Nuel (@Guttano) September 5, 2019
That's our future captain. Oh I mean our next season captain like it or not

— Lalety United Fan (@lalety_1) September 5, 2019
— smalldini (@SaucySmalldini) September 5, 2019
That's good for his confidence

— Kirsty Paris (@pariskirsty7) September 5, 2019
Our new lukaku who plays well for his country and is woefully plays for his club

— bRo bEanS  sAys #NoToXenophobia (@paULsimbah) September 5, 2019
Don't care

— ً (@UtdTaylor) September 5, 2019