Manchester United: Fans question Ole Gunnar Solskjaer's excuse for Erling Haaland sighting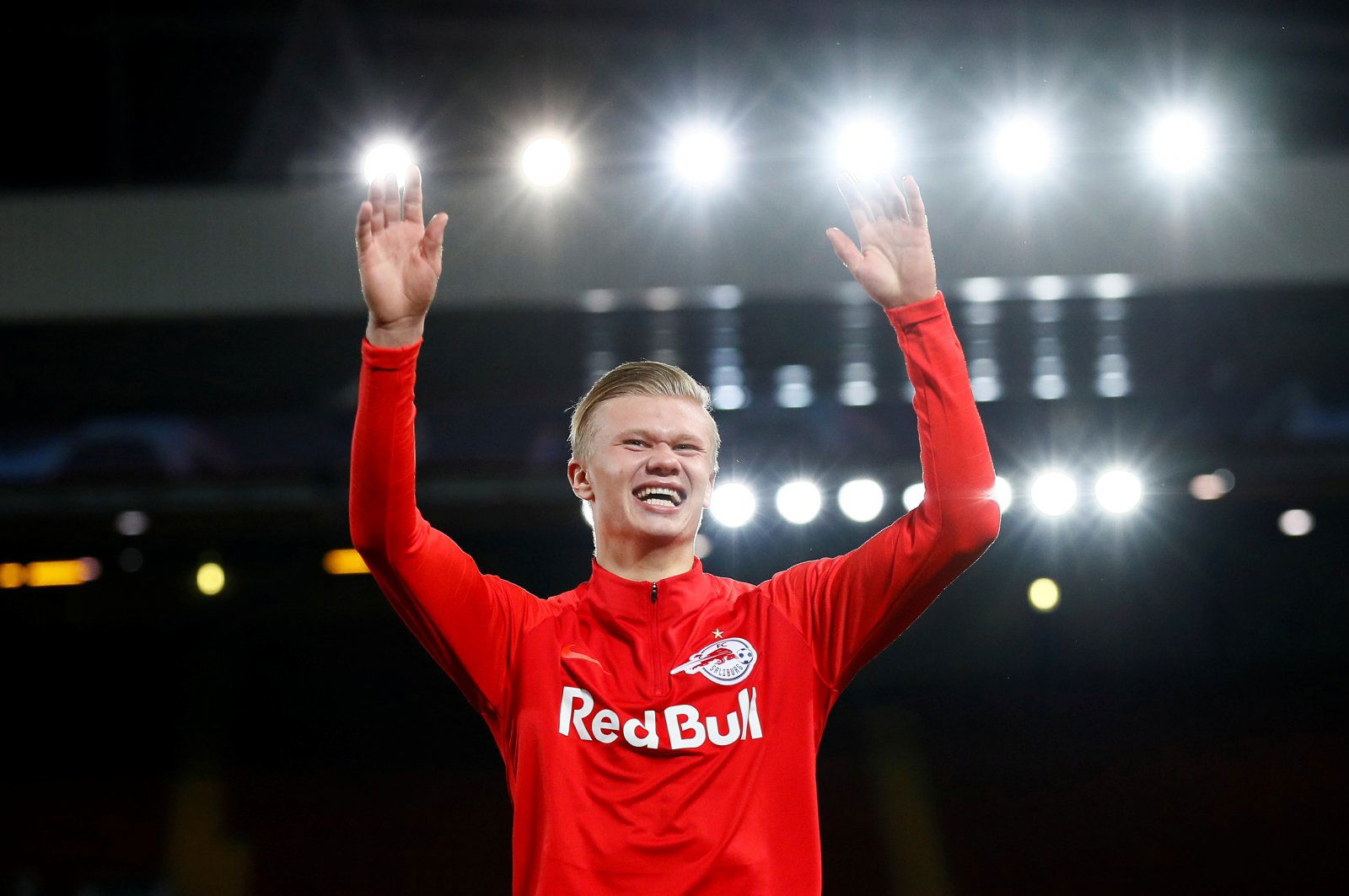 According to an update on Twitter from Daily Mirror journalist David McDonnell, Manchester United manager Ole Gunnar Solskjaer has denied that rumoured target Erling Haaland has touched down in the city to sign at Old Trafford – claiming his compatriot is only en-route for a Christmas holiday. 
The Norwegian target man was revealed to be flying to Manchester Airport recently, prompting sections of supporters to go crazy over him potentially signing for the Red Devils – but Solskjaer has since attempted to calm things down by claiming he was only there taking a route for a Christmas holiday.
However, some United supporters do not buy the excuse, and think perhaps that their manager is just trying to cover the trail ahead of the unveiling.
As a result, some Red Devils fans have praised the manager's bold attempt to potentially hide his transfer – taking to Twitter and hailing the cheek of their gaffer.
Here's what they had to say.
Ole the trickster

— Matthew (@Matthew39928966) December 20, 2019
It is going to be a late reveal like all the other signings eg awb,Maguire,dj all took about 2 weeks to announce even though we already knew they were signing

— Ben (@BenLaw2001) December 20, 2019
Pls then tell me how he knows that?

— LK united🇾🇪 (@United81153856) December 20, 2019
— Reppin' Utd👹 (@ReppinUnited) December 20, 2019
How did he know he is flying en route Manchester to a Christmas holiday?
Ole has turned to Haaland Tour manager or what?

— L A R R Y (@thelarryslim) December 20, 2019
Haaland could have literally flown to any other International airport in Europe..

— Clix_MUFC (@Clixian) December 20, 2019
Watch Manchester United vs Newcastle LIVE on Prime on Boxing Day