Manchester United: Fans react to Robin van Persie's shock admission about former boss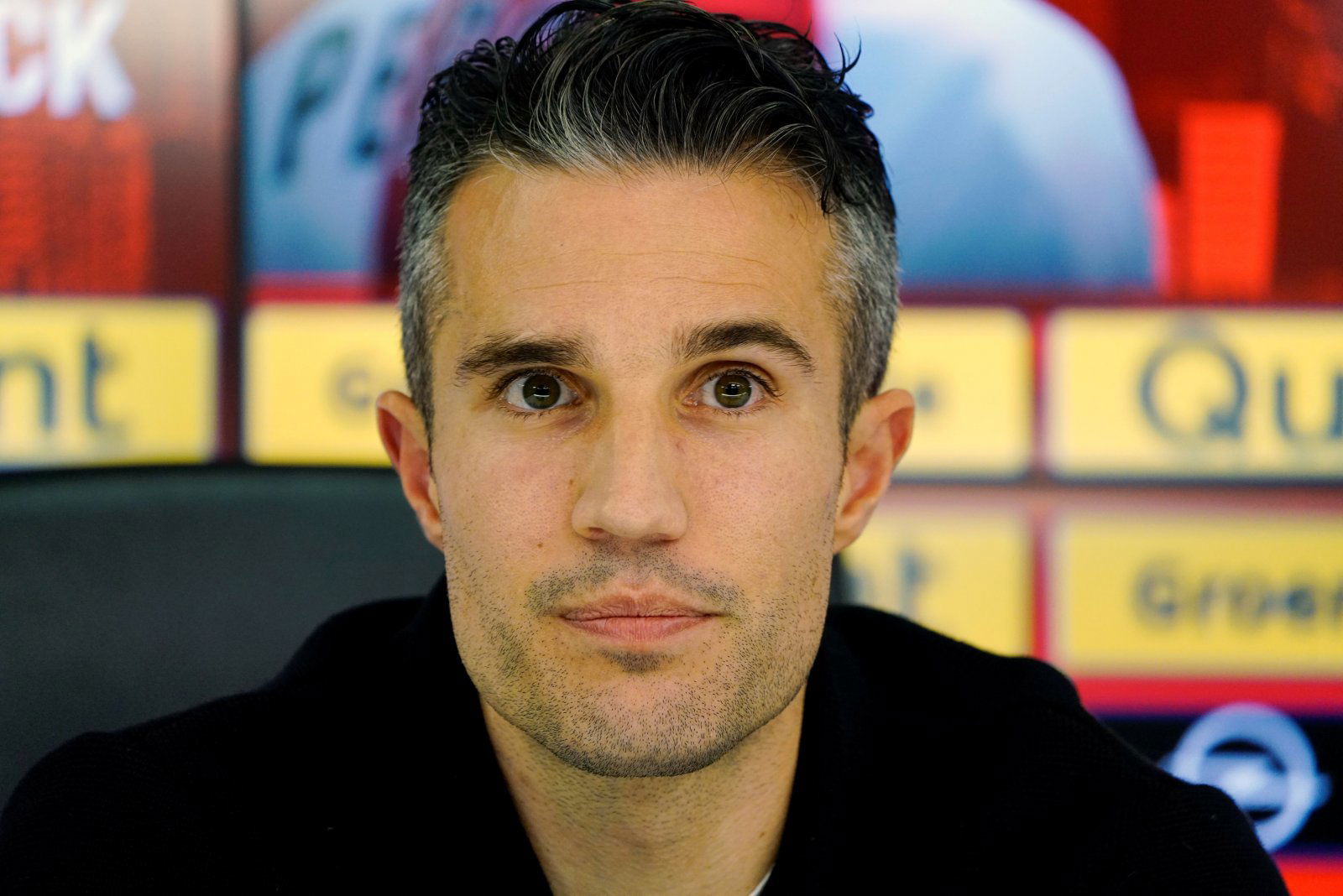 Many Manchester United fans have been left stunned by Robin van Persie's revelation about former boss Louis van Gaal, following the striker's appearance on the High Performance Podcast.
The 36-year-old opened up in a candid chat with BT Sport pundit Jake Humphrey, and announced he was forced out of Old Trafford by his fellow countryman.
Van Persie told the podcast "I had this chat with Louis van Gaal and he told me: 'Ok Robin, our ways will part. I'm the coach, you're the player – you have to go, your time is up."
"I was like: 'Yeah but I still have a contract?' He said: 'I don't care'.
He added: "Ruthless. Towards the end of it, I saw something coming but not this ruthless. And the way he said it as well. And then, like a lot of things go through your mind when you get a message like that."
Having moved to the Theatre of Dreams from Premier League rivals Arsenal for £27.63m in the summer of 2012, the Dutchman picked up the coveted trophy in his first season wearing a Red Devils jersey, before his time in Manchester slowly started to unravel due to the turmoil left by Sir Alex Ferguson's departure.
Despite the fact he still had a year left on his contract, Van Gaal decided the forward was surplus to requirements, and he was shipped to Fenerbahce for £5.85m in July 2015.
Although Van Persie suffered from a number of injuries during his spell with United, the goal machine still managed to score 58 goals in just over 100 appearances via Transfermarkt.
Predictably, plenty of supporters were shocked by RVP's comments, and directed their frustrations at the 68-year-old. One fan even described Van Gaal's actions as a "disgrace" and "shambles."
Scroll through some of the angriest reactions we could find online…
Van Gaal has a lot to answer for. RvP didn't even get an official farewell note from the club. Very unprofessional.

— B2 (@apotheosis_b2) April 21, 2020
He ruined everything

— Postive Vibez (@Iamkelvinkellz) April 21, 2020
LVG's one of the biggest mistakes in Utd. That really cost him his job, RVP should've at least stayed another year.

— JH 👍 (@meacupid) April 21, 2020
I hate Lvg for this!

— Sebastian (@narutonipah) April 21, 2020
That's why he got pushed out the same way by Ed. Karma

— easymoney sniper (@edWoodwardceoW) April 21, 2020
Absolute disgrace how we handled this as a club – didn't even acknowledge him publicly when he left. Shambles.

— ຸ (@fvtball) April 21, 2020
Wow, man did this with welbeck and many other too. Some ruthless manager

— ♦️MR10_SŽN♦️ (@Marvelous_MR10) April 21, 2020
United fans, do you think Louis van Gaal is the worst manager in the club's history? Let us know in the comments below!