Manchester United: Fans shocked by treatment of Romelu Lukaku and Chris Smalling
Ahead of a highly anticipated Serie A clash between Inter Milan and Roma this evening, former Manchester United duo Romelu Lukaku and Chris Smalling were on the receiving end of a controversial headline that has sent shockwaves throughout the footballing world.
Italian newspaper Corriere dello Sport produced a questionable headline with the words 'Black Friday' as they reported the build-up to a clash of the titans in Serie A, with many onlookers observing the fact that this title was directed at Lukaku and Smalling – hinting at racist undertones.
Both Smalling, who is currently on loan from the Red Devils at Roma and Inter striker Lukaku were particularly shocked at their treatment – criticising the headline themselves as they prepare to face off against each other in the clash.
As a result, many United supporters had their say on social media regarding the incident – with loads of fans flocking to support their former heroes amidst this highly controversial publication.
Here's what fans had to say on Twitter:
It just seems to be getting worse. Ban Italian teams from European competition. Something has to change.

— Harrington (@Centuriohn) December 5, 2019
horrid, repulsive, honestly immature, i wonder who was in office thinking "oh that's great yeah let's publish that!"

— . (@a_nOAJA) December 5, 2019
Why are we even surprised any longer? Nothing is changing in Italy.

— Steven Hastings (@iAmSteven7) December 5, 2019
embarrassing

— portion traveller (@portiontraveler) December 5, 2019
No shame at all

— Mani (@UtdMani) December 5, 2019
Is this a parody they couldn't get away witthis can they

— Denis Joyce (@DenisJoyce9) December 5, 2019
Should Manchester United ditch Solskjaer for Pochettino?
Yes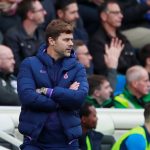 No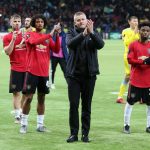 United fans, do you regret letting Smalling leave on loan? Let us know below!