Manchester United: Fans stick by Luke Shaw despite heavy criticism and comparisons with Romelu Lukaku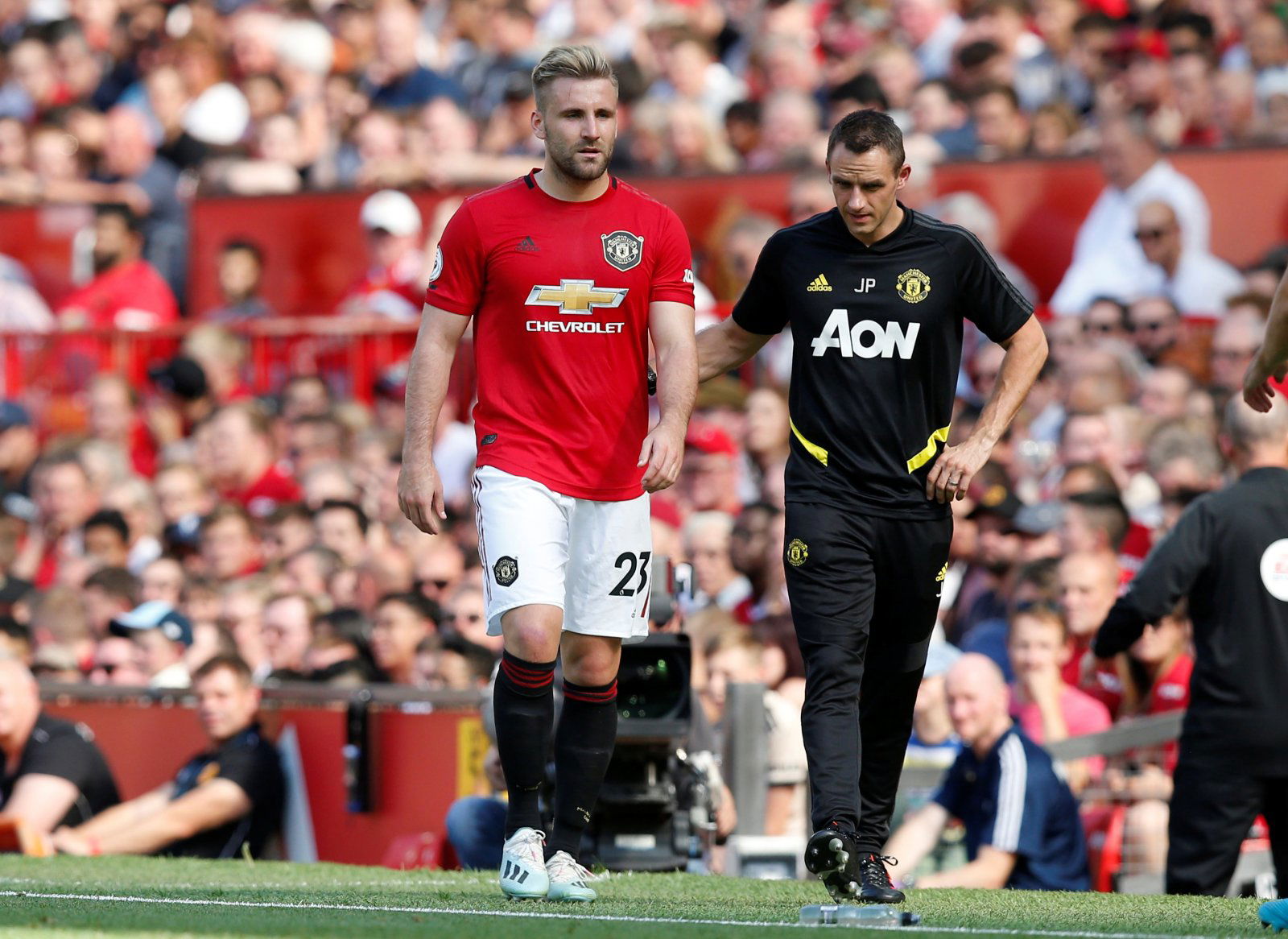 Manchester United fans have leapt to the defence of left-back Luke Shaw after a supporter questioned the generous treatment that he has received in comparison to former Red Devils' striker Romelu Lukaku.
The 24-year-old has had a turbulent ride since his arrival from Southampton in 2014 and became the world's most expensive teenager as United paid £31m for his services.
However, since the emergence of Brandon Williams this season and having suffered a catalogue of injuries over the years, the Englishman has lost his place in the starting line-up.
Shaw has been criticised a lot throughout his career, particularly about his weights in recent years. This has been compared to the treatment that Lukaku received before he left the club to join Italian giants Inter Milan in the summer.
Why is Luke Shaw not getting the same treatment that Romelu Lukaku got from the fans from being overweight and fat?

Why? There's a strong case to be made that Shaw is in an even worse condition and performing far worse than Lukaku.#mufc #uel

— Vedansh (@NathaniVedansh) November 28, 2019
Questions were raised and comparison were made between the two players, and why there wasn't a stronger case against Shaw about his condition and his performance levels.
Supporters were quick to stick up for the England international and made their feelings clear on social media.
Here you will find some of the best comments from Manchester United fans:
You obviously have a short memory as Shaw has been hounded for his performances and apparent weight by fans and most notably by our last two managers.

— Gav (@ex_square) November 29, 2019
Imagine thinking Luke Shaw doesn't get grief for looking overweight

— BSP (@blindsideprop) November 29, 2019
🤯 Luke Shaw has had far more abuse about his weight than Lukaku. Even 2 of his managers have dug him out about it !

— Ste Bev (@stebevan) November 29, 2019
He is. Just have a quick look at the comments from the toxic side of United fans on Twitter (who base their views on Fifa ratings…)

Lukaku wasn't fat. He bulked up muscle wise and that killed his speed and stamina.

— Sam H (@Muely) November 28, 2019
A plethora of injuries have halted Shaw's progress and development, and has the ability. Lukaku lacked the ability and mental strength to play for us, and then spat his dummy out.

— andy blake (@andrew75blake) November 29, 2019
He's had it for 4 years I think you'll find !!!

— Lee Anderson (@LeeAndersonPT) November 28, 2019