Manchester United: Fans take to Twitter to slam Scott McTominay for Wolves showing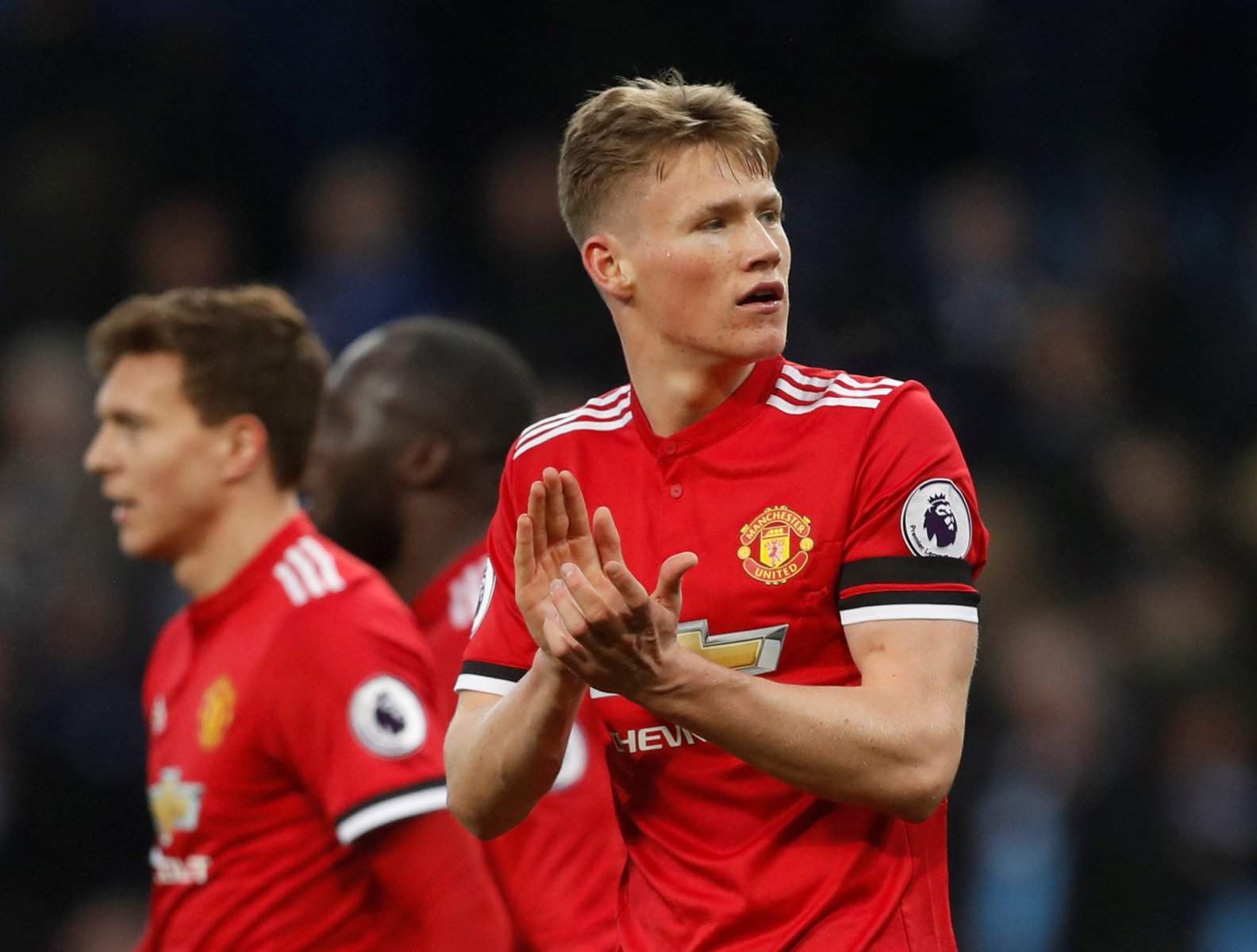 Manchester United travelled to Molineux to face Wolves last night, and after losing to the West Midlands side away from home twice last season, the Red Devils were out for revenge. It wasn't to be, though, as they were held 1-1, and the fans weren't happy.
A number of players copped criticism from the supporters on Twitter, and one of those was the young midfield man Scott McTominay. The 22-year-old Scot didn't have his best game in a United shirt in the first Monday Night Football of the season, and the stats back that up.
McTominay was dispossessed twice on the night and dribbled past twice as well, WhoScored, as he attempted to play alongside Paul Pogba in a double pivot in midfield. It may be his midfield partner that grabs the headlines for a missed penalty, but the fans haven't let the Scotsman off easy for his performance.
You can read the Red Devils' thoughts on their midfield man's display here:
Mctominay not good enough, Garner should get a chance

— Transfer Guru (@sanchezfredpog) August 20, 2019
Let's talk about McTominay please, poor poor performance. Did nothing useful today. Sloppy passing and way too wasteful.

— (@utdeminent) August 19, 2019
The truth McTominay is bang average, the kids not even as good as Cleverly. He offers absolutely nothing for United. He does a few passes & offers height which Jose has a fetish for not to forget and that's about all. Not a starter for me thanks

— James Daniels (@jimmydaniels94) August 20, 2019
This Lingard banter if funny as hell. . Our weakest point as far as I could tell yesterday was McTominay. You people should leave Lingard alone please. #MUFC https://t.co/lfQfWq41JT

— Yats (@cozzbie) August 20, 2019
Is Dan James getting stick for last night? Thought he was decent. AWB excellent again too.

Thought McTominay and Lingard had far worse games.

— MarkyMark (@Cunstable27) August 20, 2019
No way I'm criticizing Pogba for yesterday's performance.
1. Lingard was at his usual very poor. He's terrible.
2. James was below average but showed some flashes of intelligence. He'll come around.
3. McTominay was very poor. I honestly don't know what he offers to the team.

— T3RRY (@the_drterry) August 20, 2019
Pogba had a good game. Martial is good up front. AWB is a beast. James and Lingard need to go. McTominay is not this level. Rash inconsistent

— #DISUNOMICS (@_NOMICS) August 20, 2019
The Red Devils were far from happy with McTominay's performance, and they certainly made that clear on Twitter.