Manchester United: Forgotten James Wilson should remain just that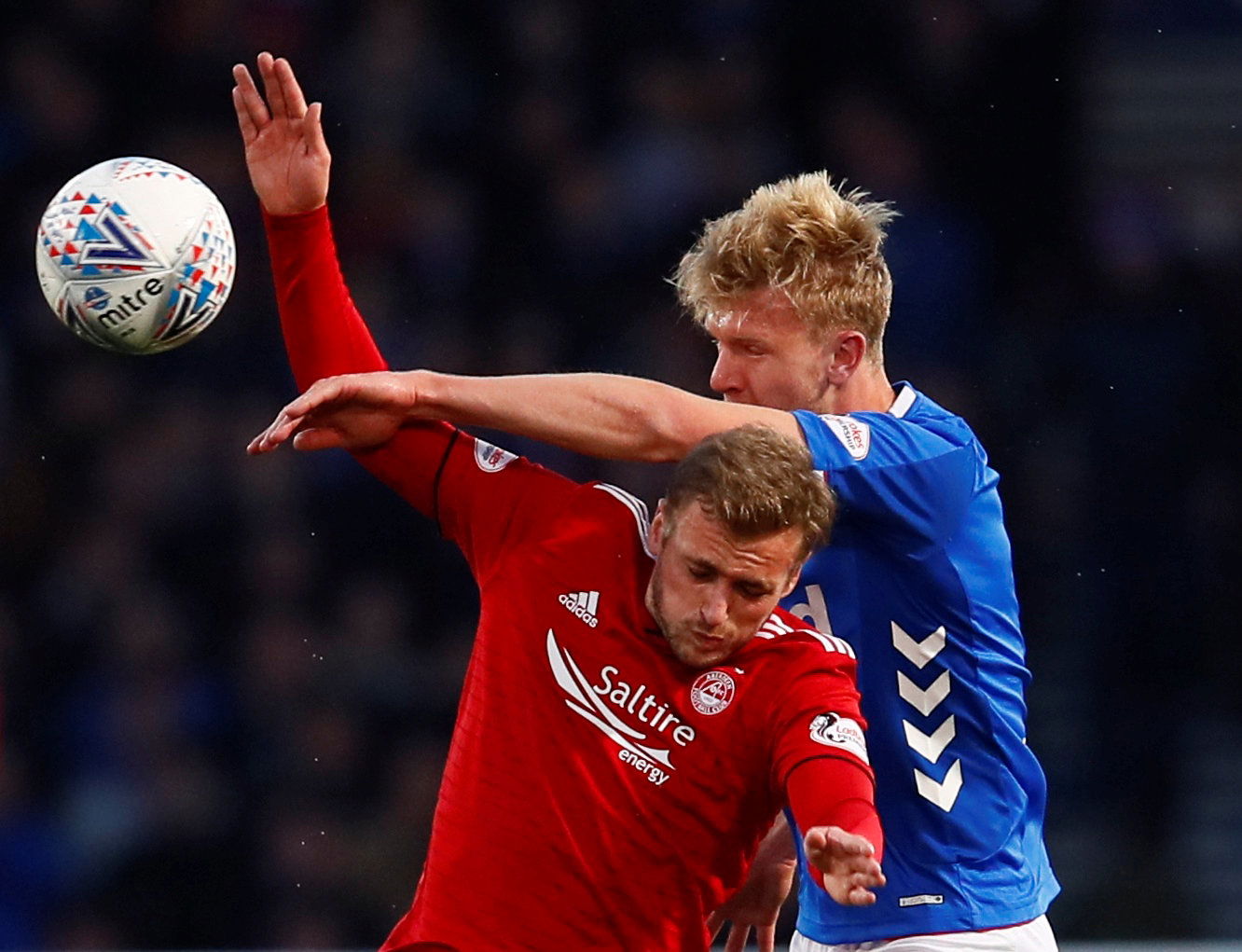 It's easy to forget that James Wilson is still a Manchester United player.
After getting a few chances under Louis van Gaal, he's almost been wiped off from the memories of Old Trafford. Well, he's still technically a Manchester United player very close to becoming a has-been.
Indeed, the 23-year-old enjoyed a loan season at Scottish side Aberdeen, though looks thoroughly undeserving of a place in the United squad. Wilson only scored 4 goals in 24 appearances, including a perfect way to end his loan with a goal and two assists on the final day, but it just isn't enough.
So, as he makes his way back to United, former player Clayton Blackmore's (as per Twitter) urged Ole Gunnar Solskjaer to give him another opportunity.
Frankly, this just isn't an option. Wilson's too far off from Premier League quality and doesn't suit Solskjaer's project, neither is he better than the current core nor should he be preferred ahead of the upcoming talents. United already have the promising Mason Greenwood on the rise and shouldn't risk his development by giving Wilson another chance.
It's time for them to look into selling him permanently. He's spent the last four seasons on loan, indicating rather obviously how he's not required at Old Trafford. Wilson just wasn't clinical enough nor capable of anything special to impress the managers who have come and gone in recent years, doing little to justify the £20k per week SpotRac claim he's on.
Having shown little improvement at Aberdeen, there's no reason Solskjaer should take a risk on him. Things are bad enough.
United fans, do you think Wilson deserves a second chance to redeem himself? Join the discussion by commenting below…