Manchester United: Laurie Whitwell says Paul Pogba could be open to staying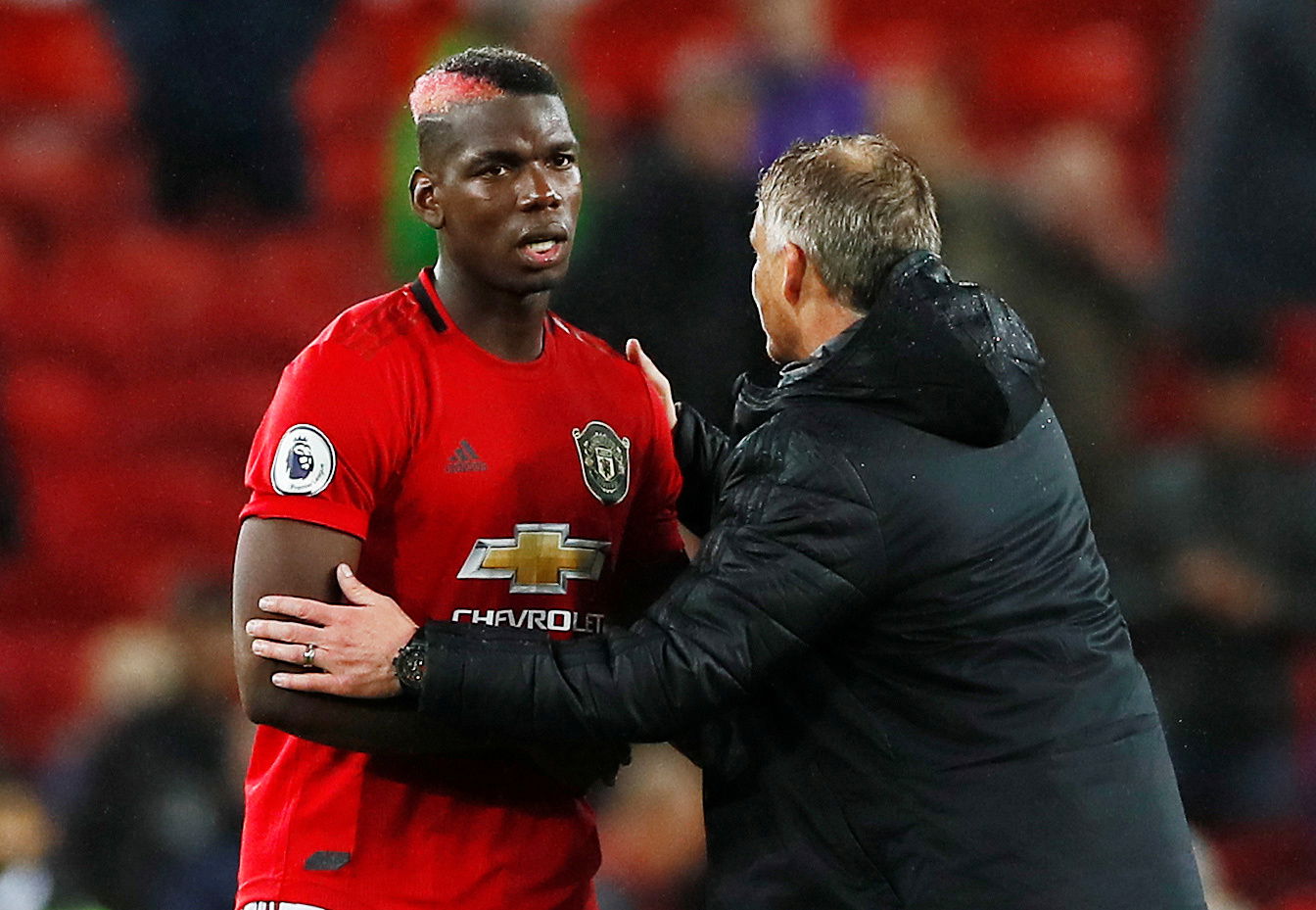 The Athletic's Laurie Whitwell joined The Ornstein & Chapman Podcast and discussed Paul Pogba's future at Manchester United now that the mood has somewhat shifted at the club.
Even though they are certainly not exactly where they want to be, the Red Devils have been rising in form as of late, tallying 11 games in a row without a defeat. Indeed, Whitwell talked to some people around the club and he says they are starting to believe Pogba just might have a change of hearts about potentially leaving the squad.
Heres what The Athletic's journalist said on The Ornstein & Chapman Podcast (16/3/2020): "They feel like Pogba is more open to staying".
Of course, the midfielder staying at the club would definitely be a huge boost for Ole Gunnar Solskjaer who's seemingly finally getting the team to dance to his tune. Considering the fact only new signing Bruno Fernandes has got close to his 2.3 key passes per game (the Portuguese has 2.2 via WhoScored) and no one averages more than his 5.6 long balls over the same period, the Frenchman can provide an added thurst from the engine room, it seems.
Not only are they undefeated in the last 11 games but they've also recorded a total of eight wins across all competitions in that period, really getting their season back on track.
This sudden and somewhat unexpected break due to the recent events given he was strongly linked with an exit by the Sun certainly is interesting.
Man United fans, do you think Pogba will end up staying at the club? Do you want him to stay? Let us know down in the comments below!