Manchester United: Red Devils fans slam Samuel Luckhurst over Paul Pogba and Victor Lindelof
The Manchester Evening News' Samuel Luckhurst has been subject to a barrage of criticism online from a large portion of the Red Devils fan base after posting footage of Paul Pogba training in a Juventus jersey. 
Pogba showed his support for his international teammate Blaise Matuidi due to recent events, and the United talisman even went so far as to reassure the Old Trafford faithful by saying "I'm just supporting my friends … that's all, nothing more" to stop anyone from getting any ideas.
He continued his comeback from injury with Manchester United defender Victor Lindelof on a mini indoor football pitch. The Swedish international wore an Albin Ekdal shirt in a show of solidarity with the Sampdoria midfielder.
If you could, who would you like back at Man Utd?
Prime Ronaldo
Prime Rooney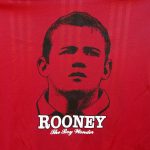 Pogba has been actively involved in the global fight against the current pandemic and recently launched a birthday fundraiser for those affected by it.
Luckhurst shared the clip of the French World Cup winner and Lindelof working out together straight from Pogba's official Instagram account but didn't include the caption.
Paul Pogba and Victor Lindelof training together on Instagram #mufc pic.twitter.com/h8kF0p9775

— Samuel Luckhurst (@samuelluckhurst) March 18, 2020
Understandably this gaffe lead to many United supporters angrily accusing the journalist of "fuelling agendas." One fan blasted the post as a "cheap move."
Scroll through some of the angriest reactions down below…
A 'good' journalist would have added the context of #Pogba wearing a #Juventus jersey and #Lindelof wearing a #Sampdoria jersey in the caption. But you DIDN'T. Speaks volume. Disgrace!

— Aritra Roy (@roy7720) March 18, 2020
Ofc you won't add the caption, fuelling agendas as per

— Earth's Best Defender™️ (@StarkProp) March 18, 2020
All you care about is clicks, stinky journalism

— Oggward (@OskarPatriksson) March 18, 2020
@samuelluckhurst You are one unprofessional Journo and very shameless at it. Why leave out the reason for putting on the Juve and Sampdoria jerseys?

— JustSlim🔴 (@Chinyamasiani) March 18, 2020
It's because the players on the back of their shirts play in the Italian league, a country where the virus is rampant. Take your agendas out of it.

— RichieJMUFC🔰 (@easycashmaking1) March 18, 2020
Leaving out the context as to why he's wearing a Juve top to get more interactions are we Samuel?

— Luke Martin 🔰 (@LMartin2408) March 18, 2020
What a cheap move to spread hatred..add some context so that ppl will know why he is wearing..

— Chanandlerbong (@KalaiAM95) March 18, 2020
Look at you posting this to try and cause outrage

— Jamie Rowlandson (@JRowlandson) March 18, 2020
United fans, do you think Luckhurst made a simple mistake or was he trying to provoke interactions? Let us know your thoughts in the comments section!