Manchester United: Solskjaer has built a platform for the Glazers to build a winning team again [Opinion]
Manchester United thrashed Aston Villa 3-0 at Villa Park on Thursday night to extend their unbeaten run to 17 games in all competitions.
Plans seem to be in motion to return the Red Devils to their pedestal, as Ole Gunnar Solskjaer is eager to sign Jadon Sancho this summer.
While the club legend ferrets around for some new additions to his squad, United are in a strong position in the Premier League. They are currently fifth in the table, a point behind fourth-placed Leicester and two points away from Chelsea.
Solskjaer's side remain firmly in the race for Champions League football next season with only four games remaining. If United keep on going as they are, they may not even need to take Manchester City's place in the competition – although this is not guaranteed.
As the transfer window approaches, Ed Woodward will begin to feel pressure to keep this momentum going and make a statement signing, as used to be a tradition under Sir Alex Ferguson. While Fergie's days are long gone, and the club has been on a rollercoaster ever since, the reality remains that the Glazers must take advantage of this situation.
Solskjaer has built a platform for the Glazers to build a winning team again but, as Mark Ogden has opined, they are still several signings away from challenging Liverpool and Manchester City for the title.
The foundations are there for all to see, as Paul Pogba and Bruno Fernandes have formed a formidable midfield partnership, but United's defence has been circumspect at best.
Who should Man United sign?
Kalidou Koulibaly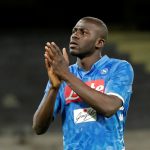 Jadon Sancho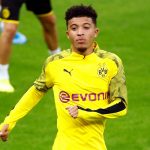 Wilfred Ndidi
Signing Sancho isn't enough as there are other key areas that urgently need addressing. The Red Devils don't seem to have any problems scoring goals – indeed, Mason Greenwood has racked up a tally of nine goals in the league.
David de Gea and Harry Maguire have copped a fair amount of criticism from club legend Roy Keane amongst many others, as they have made a string of errors on multiple occasions. That's not to say that Solskjaer should get rid of the culprits, far from it, and it is hard to imagine that the board will be willing to sell Maguire after they spent a fortune on him last summer.
Rather, it suggests that there are other areas where they need improvement to bring out the best in them. If United have to splash the cash on another centre-half to compliment the club captain, so be it, as Victor Lindelof has never looked particularly convincing alongside him.
For whatever reason, Eric Bailly can't seem to get a game at the moment, while Lindelof has received a below-par rating of 6.69 overall for his performances so far.
The Glazers have a real chance to close the gap on the runaway leaders this summer and get the club back to where they used to be. Money shouldn't be a problem as The Athletic revealed the board still have an ample amount to spend.
Chelsea have already paved the way by bringing Timo Werner and Hakim Ziyech to Stamford Bridge, and United should follow suit by making several signings to level the playing field.
Jurgen Klopp has insisted that Liverpool will not be spending vast sums, while City's transfer policy hinges on the outcome of their appeal against a two-year ban from UEFA competitions, and the Glazers should be looking to seize the advantage in the transfer window.
There is not a moment to waste and United should be seeking to snap up some key players to improve the squad.
United fans, do you think the Glazers will make several major signings? Let us know your views below!