Manchester United: Supporters think Luke Shaw should be 'sent packing' after Watford defeat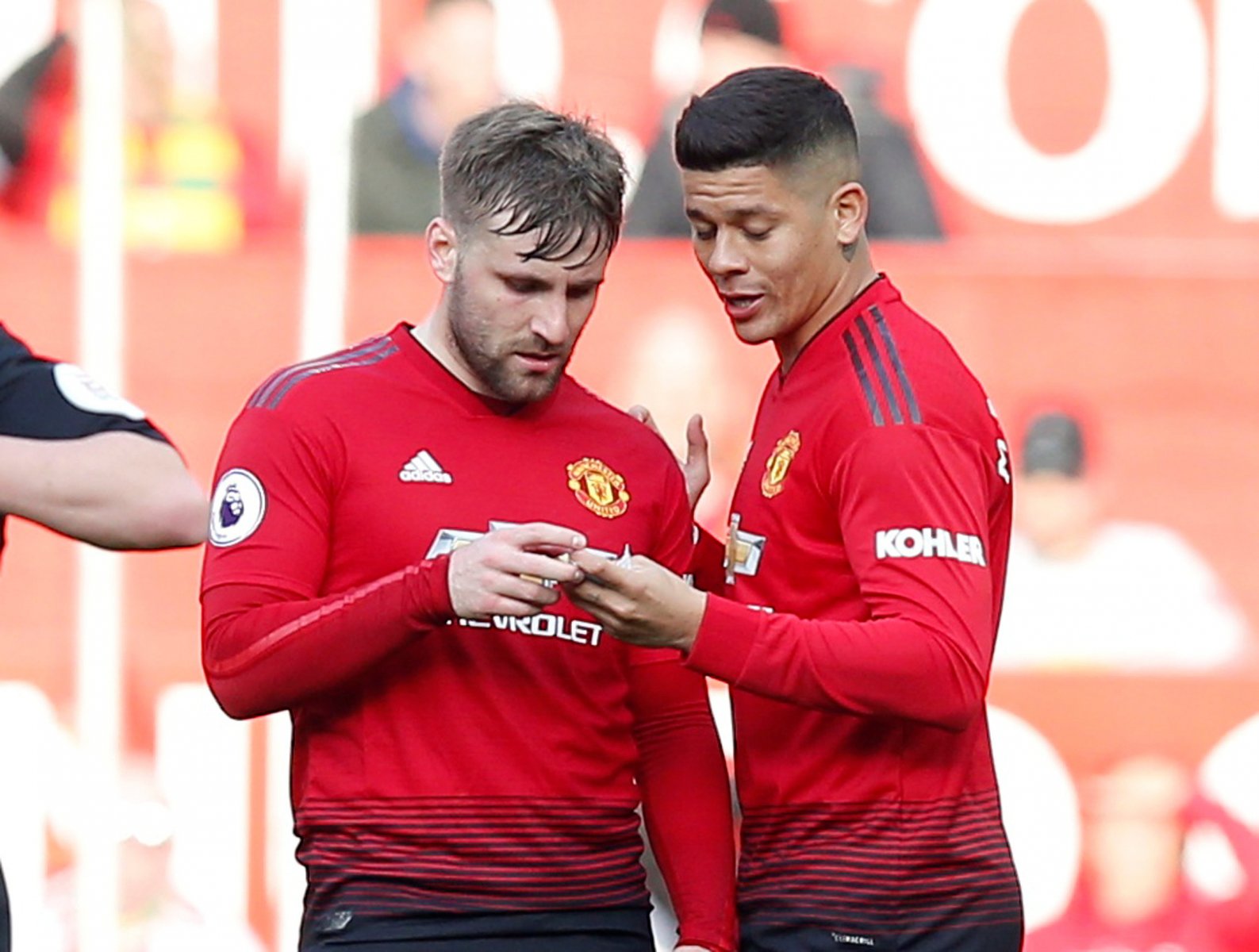 After a disappointing defeat to Premier League bottom side Watford on Sunday, Manchester United supporters seem keen to show left-back Luke Shaw the exit door after a subpar display at Vicarage Road.

Ismaila Sarr and Troy Deeney gave the Hornets an unlikely win, their first at home in the league all season, despite United recently picking up brilliant results against Tottenham and Manchester City.
This latest stretch of games potentially supports the theory that Ole Gunnar Solskjaer's side need to start picking up more points against lower opposition sides, with ex-Southampton ace Shaw adding fuel to the fire with his latest comments to MUTV via the Manchester Evening News.
Shaw, speaking candidly after the defeat, hinted the victories over Spurs and City were great – but after losing to the league's bottom team and dropping points a game beforehand, they now seem 'pointless'.
In response, some United supporters fumed – here's what they had to say.
Funny how he's the one saying this, kills our left sided attack every single time he gets the ball doesnt defend or attack well useless

— Faisal Abulhasan (@Faisalab_17) December 23, 2019
Get out my club @LukeShaw23 @JesseLingard

— dipzpopi (@dipzpopi) December 23, 2019
Shaw is never going to be good enough. His bad injury didn't help. It's time he was sent packing.

— Chuckles (@CobdenSmith) December 23, 2019
Am tired of this self reflection thing players do over and over after a shambles of performance.

— Stone Madundo (@NaitwaStone) December 23, 2019
Shaw drives forward. Stops. Passes back.repeat.

— Mufc20 (@Mufc7249) December 23, 2019
That's the 1000th time I'm hearing this from these set of players. Sell these clowns off. I'm done with them.

— Satyadev Abhiram (@SatyadevAbhiram) December 23, 2019
You were very awful yesterday. You can barely overlap and get yourself into goalscoring positions. If you can't play against wingers in lower halves of the league, then you are definitely not dependent in Europe which is very sad to see 🥺🥺🥺

— The African Gentleman (@monsta_meek) December 23, 2019
Watch Man Utd V Newcastle United Free with Prime on Boxing Day