Manchester Utd's fans on cloud nine amid club's improved chances on landing de Ligt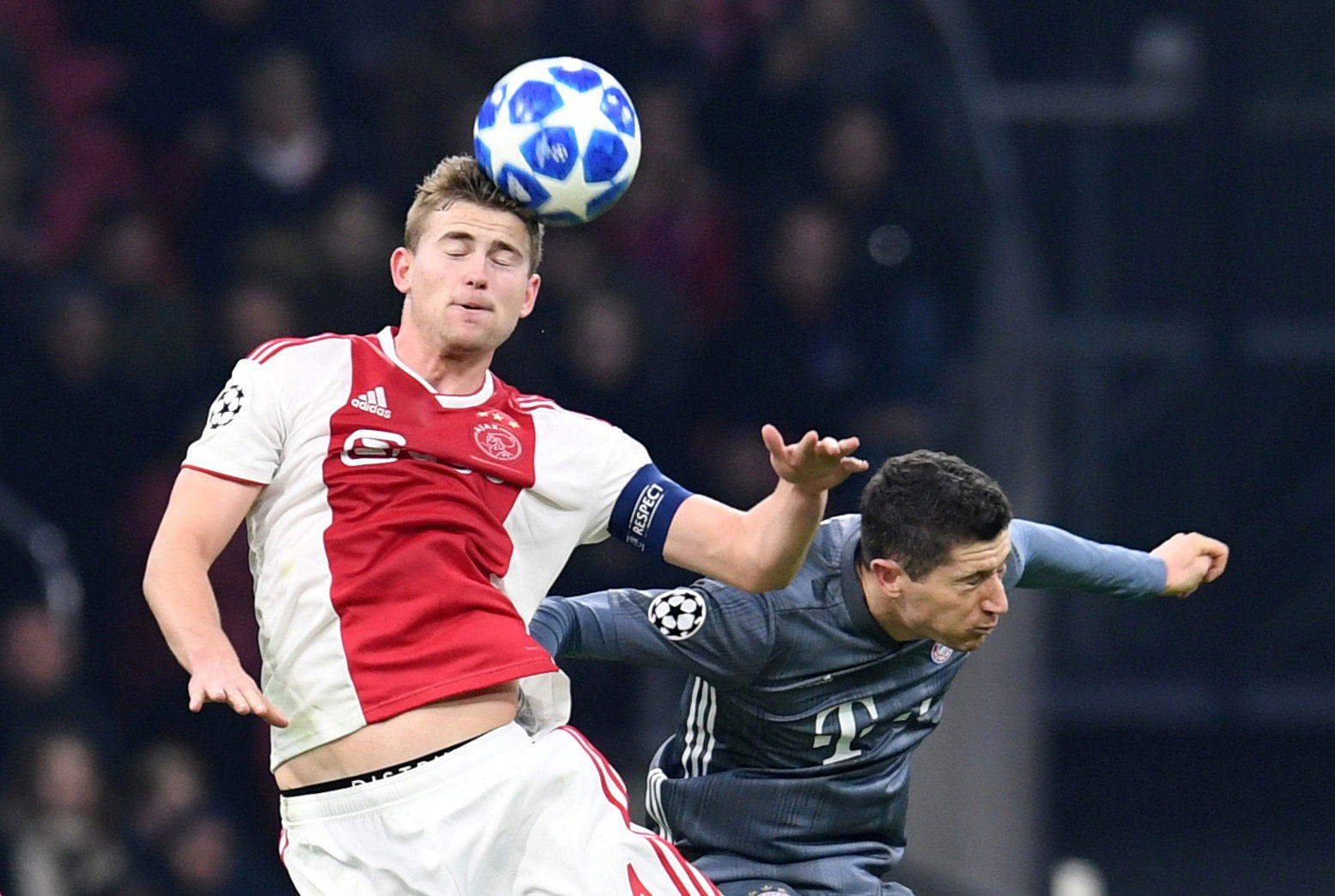 Manchester United fans react to their club being linked with Ajax's superstar Matthijs de Ligt.
There's a thin line between love and hate, they say, and this could not be more true for Manchester United and their beloved fans. One day they are at each other's necks but it seems that all it would take to restore peace is a signing of someone of Matthijs de Ligt's pedigree. The Ajax wonderkid and captain is quite a hot prospect on the market, and United fans would be delighted to have him at the Theatre of Dreams.
United are 'one of the top contenders' to secure the services of De Ligt. They've significantly improved their offer and are waiting for a response from the defender. #mufc [Sport, @Sport_Witness]

— United Xtra (@utdxtra) May 23, 2019
Even though just days ago it seemed that the Dutch pearl is Barcelona-bound, Spanish sources, namely Sport via Sport Witness, have changed the narrative and admitted the Catalans are hopeful but also know everything is still up in the air. This has, of course, caused a whole avalanche of reactions on social media as Manchester United are seemingly still in the race.
The fans would be absolutely delighted if de Ligt were to join and are even ready to turn a blind eye on Ed Woodward's "crimes of the past", forgiving their boss and burying the hatchet.
You can see in the tweets below how excited they are about a possible super-signing heading their way this summer:
If he pulls this off all is forgiven Woodward you lemon

— Stewart Boocock PT (@stewartboocock) May 23, 2019
Needed at my clubpic.twitter.com/x15N1ukwQn

— Anton (@AHakulinen) May 23, 2019
I would kick Sanchez out and pay De Ligt whatever Sanchez was on to make him the best paid player in the league!

— (@TheFergusonWay) May 23, 2019
he can have my wife

— Connor (@TopMartial) May 23, 2019
I'm really trying my best not to get excited at this…. pic.twitter.com/ZWSoph5HKn

— Dyl. (@ExceIIence) May 23, 2019
If we get him, it will the best summer transfer for us. Please make it happen @ManUtd

— United Everyday (FBFT, Follow Help 5K) (@utd_everyday) May 23, 2019
Come on @ManUtd @Mike_Phelan_1 @carras16 please sign him

— #ham01 (@Dinata_Franky) May 23, 2019
De ligt

— Funny son (@iamSon0) May 23, 2019
It's difficult to see Barcelona yield de Ligt to anyone but if someone else has a real shot and the money to land this gigantic signing, it's probably Manchester United. Their only shortcoming might be the Champions League since the Red Devils will not play in the competition next season, and that, for de Ligt and his ambitions, could very well be the dealbreaker…