This article forms part of our Total Duds feature series, which is where Football Transfer Tavern takes a look at a player who disappointed after being signed, using statistical figures and statements from pundits to illustrate how ill-judged the transfer decision has been.
Back in 2012, Sir Alex Ferguson was a man on a mission, vowing his side would 'kick on' after surrendering their hold on the Premier League title to Manchester City.
In doing so, Ferguson delved into the transfer market, and sourced the league's Golden Boot holder Robin van Persie and Borussia Dortmund's Shinji Kagawa to reclaim their crown.
Along with the former Arsenal Dutchman, Ferguson also brought another talent in from the Netherlands – Vitesse's Alexander Buttner.
Buttner has recently sealed a move to Major League Soccer with New England Revolution, with his announcement making much of his experience – not that he has much to shout about from his time at Old Trafford.
Bought for £4.5m (per Transfermarkt) as backup for Patrice Evra, Buttner was tasked with adding some depth to a United defence which had collapsed within the previous season's final six games to hand their neighbours the advantage they required to become champions.
Buttner's arrival was one of little fanfare on these shores, while over in the Netherlands, there was surprise at United's move, with Dutch football commentator Mark van Rijswik telling BBC Radio 5 Live that 'no-one really understood' the decision to bring the then-23-year-old to Old Trafford.
And in the two years and 28 appearances that followed, it seems the Dutch had every right to be sceptical.
Despite scoring and assisting on his full debut against Wigan in September 2012, it was very much downhill from there for the full-back.
He wouldn't even appear again in the league until March, before having a hand in scoring during Ferguson's final game – though he conceded five that day in a pulsating draw at West Brom.
David Moyes' arrival did little to improve his playing prospects – and left United (shortly after the Scot) before the start of the 2014/15 campaign.
It won't be the price tag that will leave United underwhelmed by his input in a Red Devils shirt, but for the so-called heir to Evra's place not deemed good enough (with both shipped out upon Louis van Gaal's arrival), what may have looked like a bargain buy turned out to be as bad a deal as the Dutch had suspected in the first place.
Is this the worst Manchester United team in the Premier League era?
Yes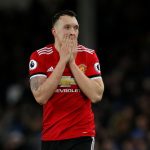 No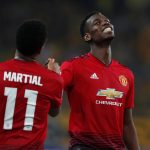 United fans, was there any hope of Buttner becoming a success at Old Trafford? Share your thoughts and memories below!