Tottenham's Dele Alli boost has come at the perfect time for Mauricio Pochettino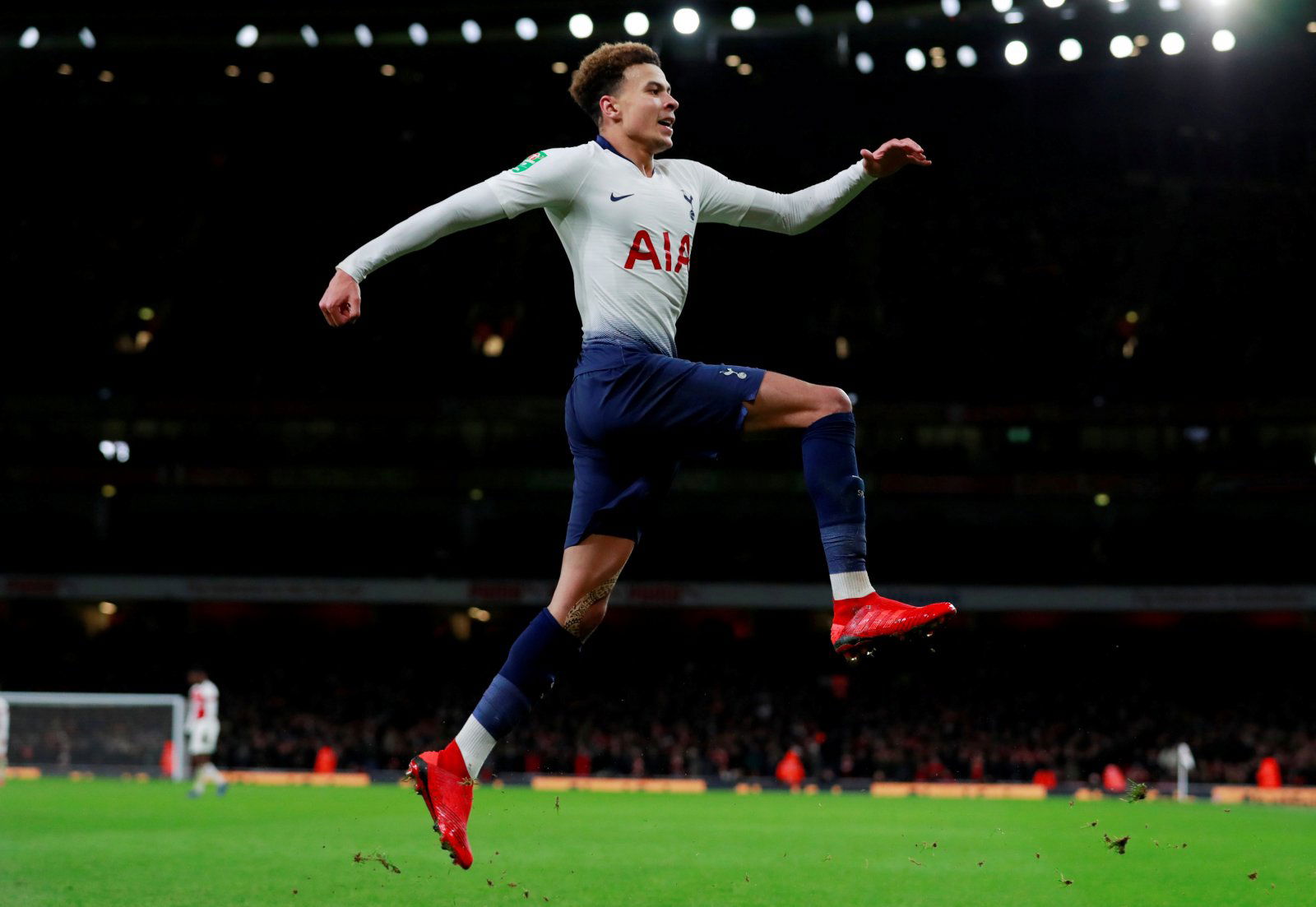 Tottenham have done well over the last few months, but there's no denying that they've been forced to deal with some difficult circumstances. Specifically, Mauricio Pochettino has been handed more than a few frustrating injury blows throughout the campaign, with a number of key men missing game time.
Harry Kane, of course, is only just coming off a long-term injury layoff, and he was sorely missed. And in what is a huge boost for Tottenham, Dele Alli looks likely to be the next player to return to action – with Tottenham confirming that he's now returned to training.
Of course, this is fantastic for the club, as Dele Alli is a crucial player, but more specifically, his return is coming at the perfect time.
With Tottenham progressing into the last 16 of the Champions League, the Englishman is returning during the most important part of the club's season. From here on out, every single European tie is more important than ever. Most of the teams that are still in the competition are fantastic, and they will punish Spurs if they let their foot off the gas for a moment, so it's key that the club have their best players. Likewise, Tottenham still have a battle on their hands to finish in the top-four, and so Dele should help improve their chances of reaching that goal.
More specifically, however, Dele's qualities have been missed. The Lilywhites have struggled for creativity in recent weeks, and nobody can offer quite as much as their English maestro. They looked pretty tame against Chelsea and Arsenal in the Premier League, and given the importance that will be placed on every league game for Spurs from here on out, having Dele return will potentially stop them coming up short going forward.
It's never a good time to lose a player, but Dele Alli's timely return could be the boost that Spurs need heading into the crucial final stage of the season.
Thoughts?