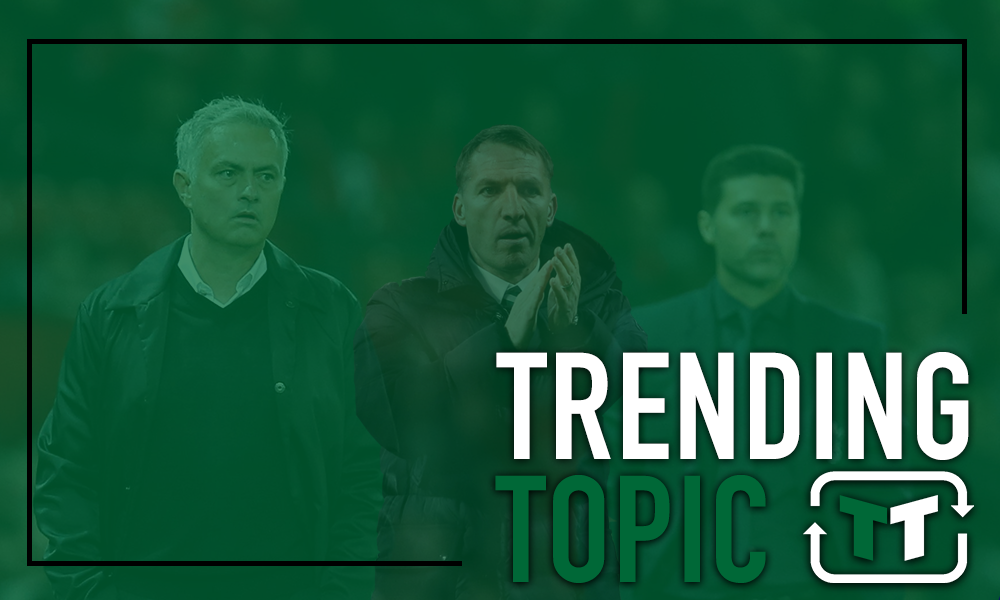 Mauricio Pochettino looks happy and settled at Tottenham, but concern over his future is going to continue, as it has throughout his tenure. The latest story regarding the Argentine's future comes from the Daily Record, with Duncan Castles writing that he's likely to be on the shortlist of both Man Utd and Real Madrid next time they're on the hunt for new managers. Of course, since that article was published, Jose Mourinho has been sacked by Man Utd – and so this topic is particularly poignant.
A top manager will always be linked with big jobs, and that's no different for Pochettino.
However, there's one job that the boss simply must refuse, and that's the post at Old Trafford. Indeed, at present, there are few opportunities at the highest level that would be as poor of a destination as the post previously held by Jose Mourinho.
Indeed, Mourinho proved this season that the job is not an easy one, even for a man of his qualities. The Portuguese has won it all wherever he's been, yet at Old Trafford, he achieved very little. Now, of course, you can put this down to his own failings – but that only tells part of the story. There is more going on at Man Utd, and it can't be all down to the manager.
It could be a case of player power. There are big personalities at the club, like Paul Pogba and Romelu Lukaku, and perhaps the manager hasn't been able to control them. Alternatively, perhaps there could be issues behind the scenes with the Old Trafford brass. Ed Woodward likely isn't the easiest man to deal with, and the transfers that have taken place clearly haven't been to Jose Mourinho's taste over the last year or two. Regardless of the reason, Mourinho hasn't lost his touch overnight. This is a Man Utd problem, and the failed runs of David Moyes and Louis van Gaal highlight that.
Trophies are also being demanded by the Man Utd fans, and Pochettino has not yet been able to deliver them. At Tottenham, he's able to bide his time and build a side, and that's why he's been given so much time without success at the club. He wouldn't get that at Man Utd, and you can bet that if he went more than a year or two without competing, the Argentine would be out of the door.
Old Trafford has become the home of short-sighted decisions, and it simply isn't a place in which Pochettino would be able to thrive. The conditions are simply too harsh, and many have gone and failed before him.
It would be a huge mistake, if Man Utd were to come calling, should Pochettino accept.
Thoughts?