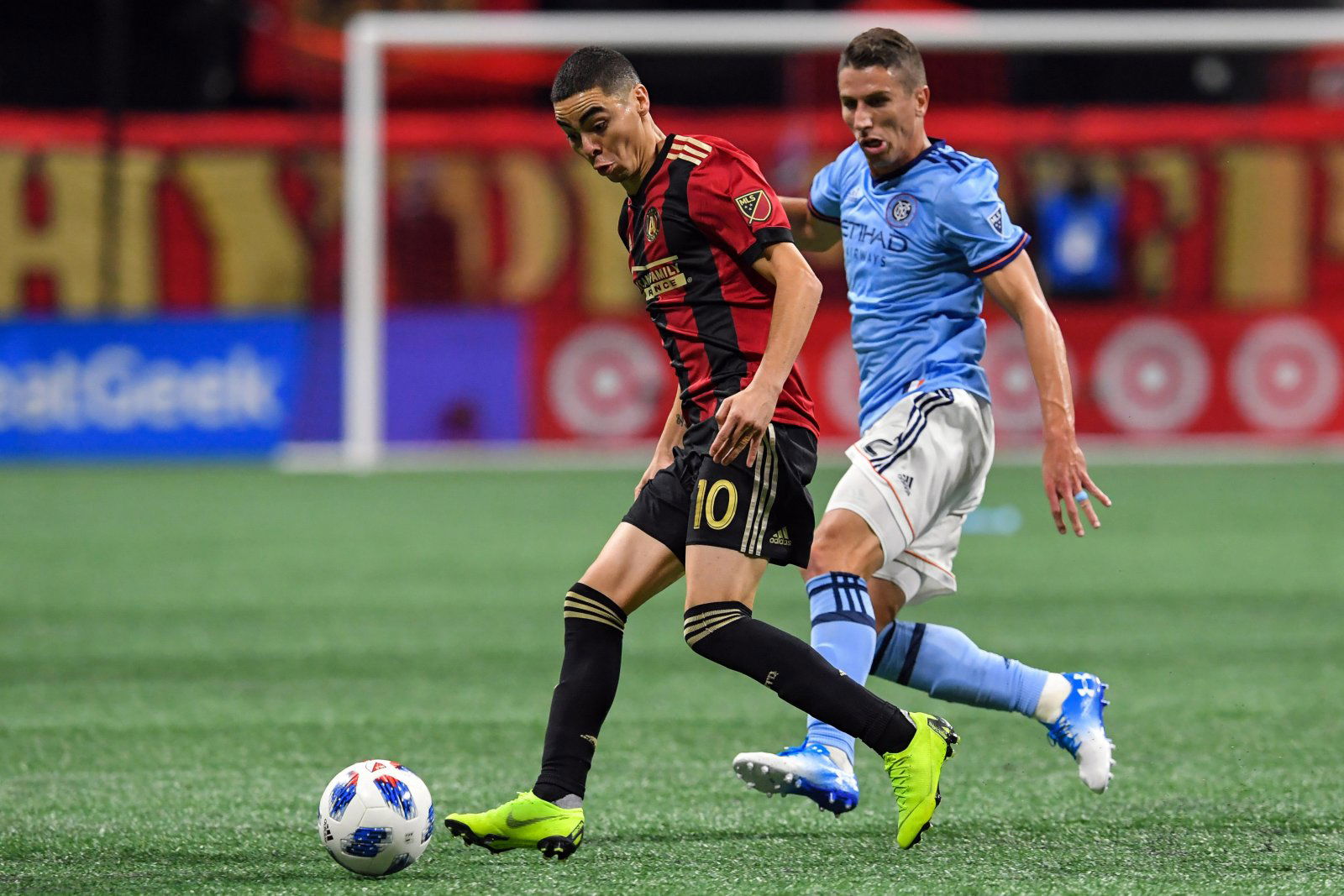 A lot of Newcastle fans were just starting to let the hype get to them. The club looks like it will be sold, freeing the supporters from Mike Ashley's ten-year tyranny. That, plus the on-going talks about signing Miguel Almiron have given them cause to celebrate. However, Darren Eales, Atlanta United president, has claimed an offer for the player will 'have to start with a 3' to have any chance.
Darren Eales confirms Atlanta United have not received any offers for Miguel Almiron yet. Eales: "Unless it is something that is a really serious offer, we will not consider it. The offer has to start with a 3 for me to consider it." #MLS #ATLUTD #NUFC

— Joe Prince-Wright (@JPW_NBCSports) December 12, 2018
To call these comments a spanner in the works would be an understatement. Takeover or no takeover, if Almiron costs the Magpies $30 million, that translates to roughly £23 million, a sum that would see the club break their long-standing transfer record, and it's something that the fans simply have no faith in seeing happen. Instead, the fans are now making the same '£3 million signing' jokes and having a look at other options.
It's still a deal that could go through, no matter what the fans have been saying, but it will just a little bit more from the Geordies. The talks between Almiron and the club look to have gone really well and finalising personal terms with the player won't be problematic, but finding a fee that suits both parties could prove troublesome, and as far as the fans are concerned, it was all looking too good to be true anyway.
You can read the Geordies' responses on the Almiron update here:
3 sausage rolls from Greggs and a Sp*rts Direct mug?

— Steve Darrah (@Darrah88) 12 December 2018
Newcastle be like… pic.twitter.com/hYxXx226Pp

— Steve (@LandOfSteve) December 12, 2018
3 sports direct mugs with the added bonus of 3 pence.

— Delphine Fender (@delfender) December 12, 2018
Charnley rushes in with a 3m bid

— Andrew Redshaw MBE (@frankicoffecake) December 12, 2018
No players from the MLS will ever be worth £30m or anywhere close to that . Atlanta won't be able to say no to half that price and I'm sure the player will decide if he's going to leave . Clubs no longer have the power to say no.

— steven jones (@towlawstev) December 12, 2018
3 month loan with an option not to buy

— joe lewis (@jlews87) December 12, 2018
3 month loan deal it is then.

— JOP (@40yearsofhurt) December 12, 2018
Nobody is going to pay anywhere close to 30m for a MLS player when you can get people of better or equal talent in Europe for that amount, no disrespect but MLS players are a huge risk, only person this will hurt is Almiron and Atlanta

— Don Shola (@Angel_Batistuta) December 12, 2018
Let's be honest here. We aren't going to pay big money, he's kidding himself if he thinks this all force NUFC hand. At the same time, the kid isn't worth anywhere near that. He's young, it's the MLS where Wright-Phillips and Altidore are staring. No-one will pay stupid money.

— Dean (@Dean8227) December 12, 2018
The Magpies have no faith in this one materialising anymore, despite such a promising start to the negotiations.
Like what the TT have on offer? Sign up for more notifications!