Newcastle fans on Twitter are convinced Ashley will never truly back Benitez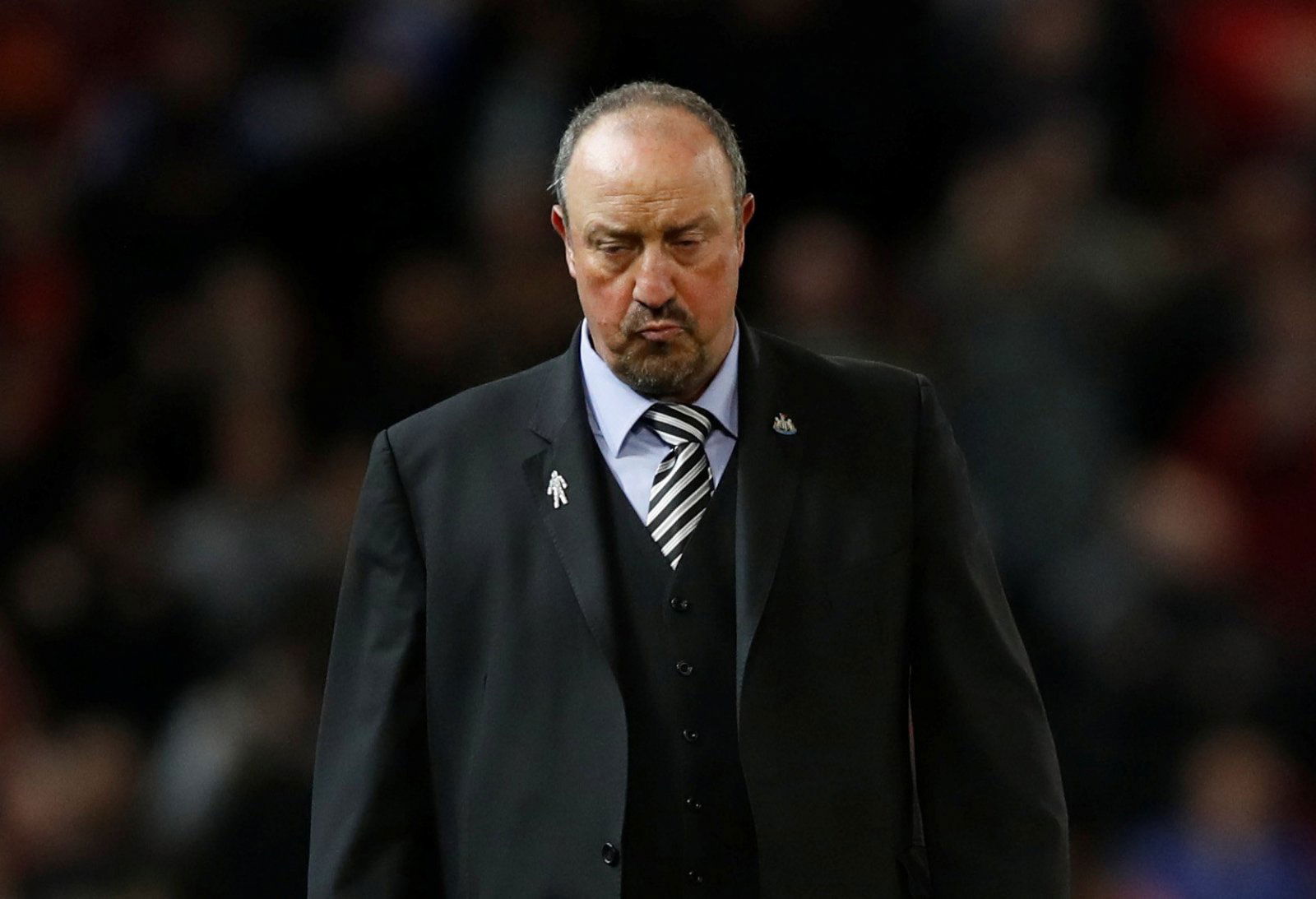 After a mostly frustrating January, Rafael Benitez had something to smile about in the end after Newcastle United were able to bring in attacking midfielder Miguel Almiron from Atlanta United.

That, however, is unlikely to be enough to convince the Spaniard to put pen to paper on a new contract with his current one set to expire at the end of the season.
The promise of significant additions being made in the summer could yet tempt Benitez into extending his stay at St. James' Park with Chronicle Live suggesting that if the former Real Madrid and Liverpool boss commits on a long-term basis, Mike Ashley will be more inclined to bringing in his targets.
Given the Newcastle owner's track record, though, Benitez and supporters will probably not be holding their breaths.
You can have a look at how Newcastle fans have reacted to the suggestion that Ashley could start fully backing Benitez in the summer and beyond below…
But of course he did this in 2017 and they didn't.

— zee zom (@fnafilms) February 6, 2019
Given the clubs past record of lying and backtracking on promises, he's hardly going to believe that is he?

— Steve Wallwork (@stevewallwork) February 6, 2019
Then put investment in writing. Nobody in their right mind woyld trust them to keep their word. Time to deliver Ashley…

— Simon (@LittleHenryD) February 6, 2019
Further proof, if it was ever needed, that Newcastle United have no intention of persuading Rafa Benitez to stay.

This pigheaded short-termism is arrogant & reckless. The hierarchy won't put potential budgets in writing because they have no intention of spending anything. #NUFC

— The Toon Network (@TheToonNetwork) February 6, 2019
I just can't see Benitez signing a new contract under Ashley. He's been fleeced too many times to allow it to happen again. No new owner, no Benitez. It's as simple as that.

— Lambeth Mag @IfRafaGoesWeGo (@psad2) February 6, 2019
he had a 3 year contract & they never backed him . Ashley will never match Rafas ambitions .

— Mal Huddart (@M4lah75) February 6, 2019
We've heard this before. #nufc pic.twitter.com/SBgQZAyGnr

— Raymond Matthew Anderson. (@celticlad19533) February 6, 2019
The only way he signs up is if there is a binding committment to investment in the first team, academy and facilities. He should also ask for a short termination clause. They cannot be trusted!

— Leftfootswinger (@leftfootswinger) February 6, 2019