Newcastle fans on Twitter are desperate to see Schar given NUFC POTS award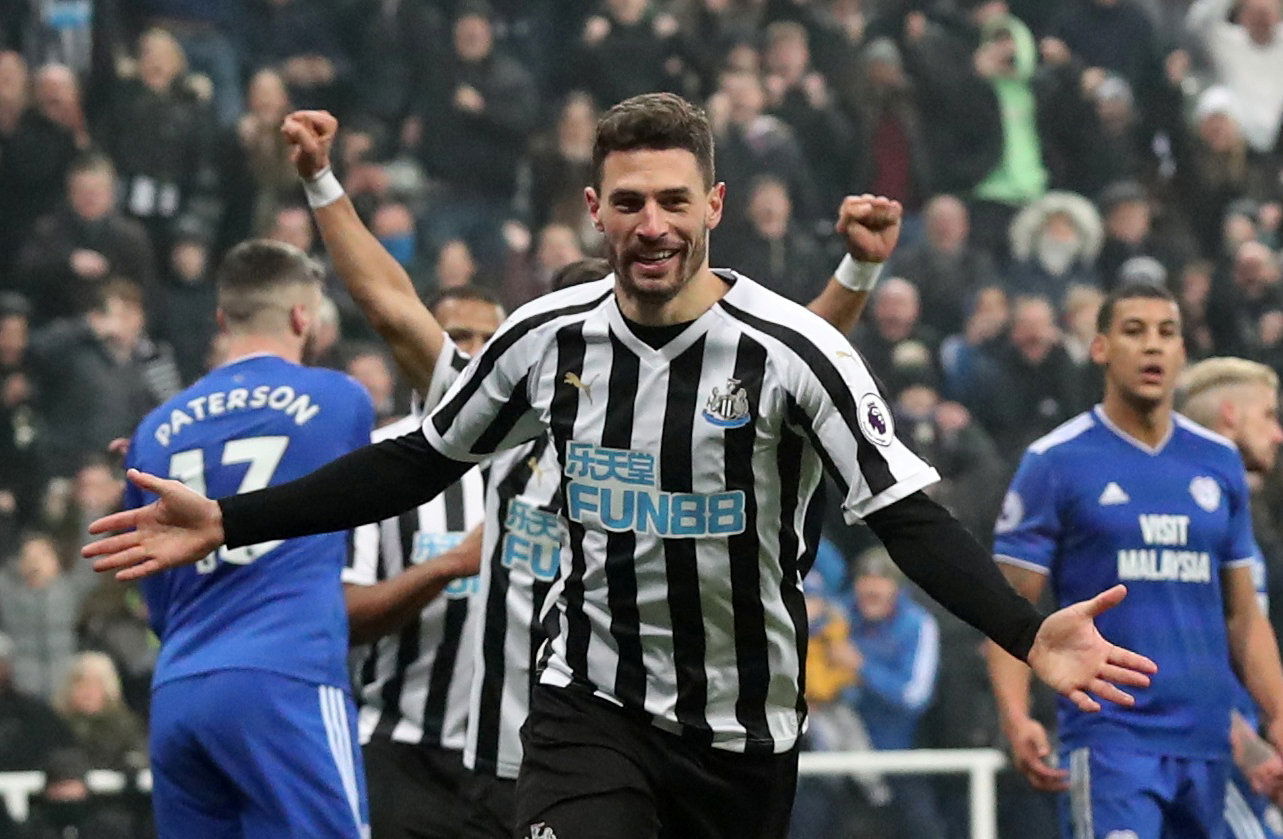 Newcastle fans haven't had loads to shout about this season, but the Magpies have had some stars they've been able to get behind. As we approach the end of the season, the Geordies have been looking at who their player of the season should be, and one name that keeps coming up is that of Fabian Schar.
#NUFC360 END OF SEASON AWARDS:

PLAYER OF THE SEASON!

— NUFC 360 (@NUFC360) April 29, 2019
Fabian Schar is an incredible player and has always been good, but with his relegation last season from La Liga with Deportivo de La Coruna he became available at a much lower price than he should have gone for. Rafa Benitez is no mug either, so the £3 million that he parted with would have been an easy decision to make, and he now looks set to win the club's player of the season award.
The Swiss defender could be in for an unprecedented double of the Newcastle United player of the season and goal of the season awards. He's scored a couple of crackers against Cardiff and Burnley, and both at a time when the Northeast club was looking to pull away from the relegation zone, making them massive goals against potential rivals for the drop. Last season saw a lot of praise for Jamaal Lascelles for his efforts, but Schar has well and truly blown him out of the water and deserves all the credit.
You can read the Geordies' calls for Schar as player of the season here:
It is between Schar and Perez!

— Gianfranco Shola (@youmeandnufc) 29 April 2019
Perez for the craic bc he can be useless so when he performs it's unreal. Schar most consistently quality

— Ben (@benjukes99) April 29, 2019
While I do agree. Rondon and Perez have been amazing this season for us. I'd have to say Schar. Purely because I doubt a lot expected much from him. As he came from a relegated side in Spain. He's more than likely surprised a load of people honestly.

— David Vardy (@XVardy1) April 29, 2019
Has to be Fabian Schar. Brilliant all season and scored two crackers

— NUFCTweets (@tweets_nufc) April 30, 2019
Between, Rondon and Schar for me, went for Schar as I think he's been fantastic in the back 3 and has been key in keeping us solid at the back. What we paid too he's been a bargain.

Rondon a close second though due to his overall workrate. If we don't sign him then IDK

— Lassa Blanc (@lassablanc) April 29, 2019
Fabian Schar has been constantly brilliant since he got into the starting XI, perez has transformed himself since Miggys arrival

— Danny Cascarino (@dannyjcascarino) April 29, 2019
The Magpies absolutely love the way Schar has come in and had an impact for them from centre-back, and it would be no surprise to see him win the club's player of the season award.