Newcastle fans on Twitter desperate to avoid Abraham move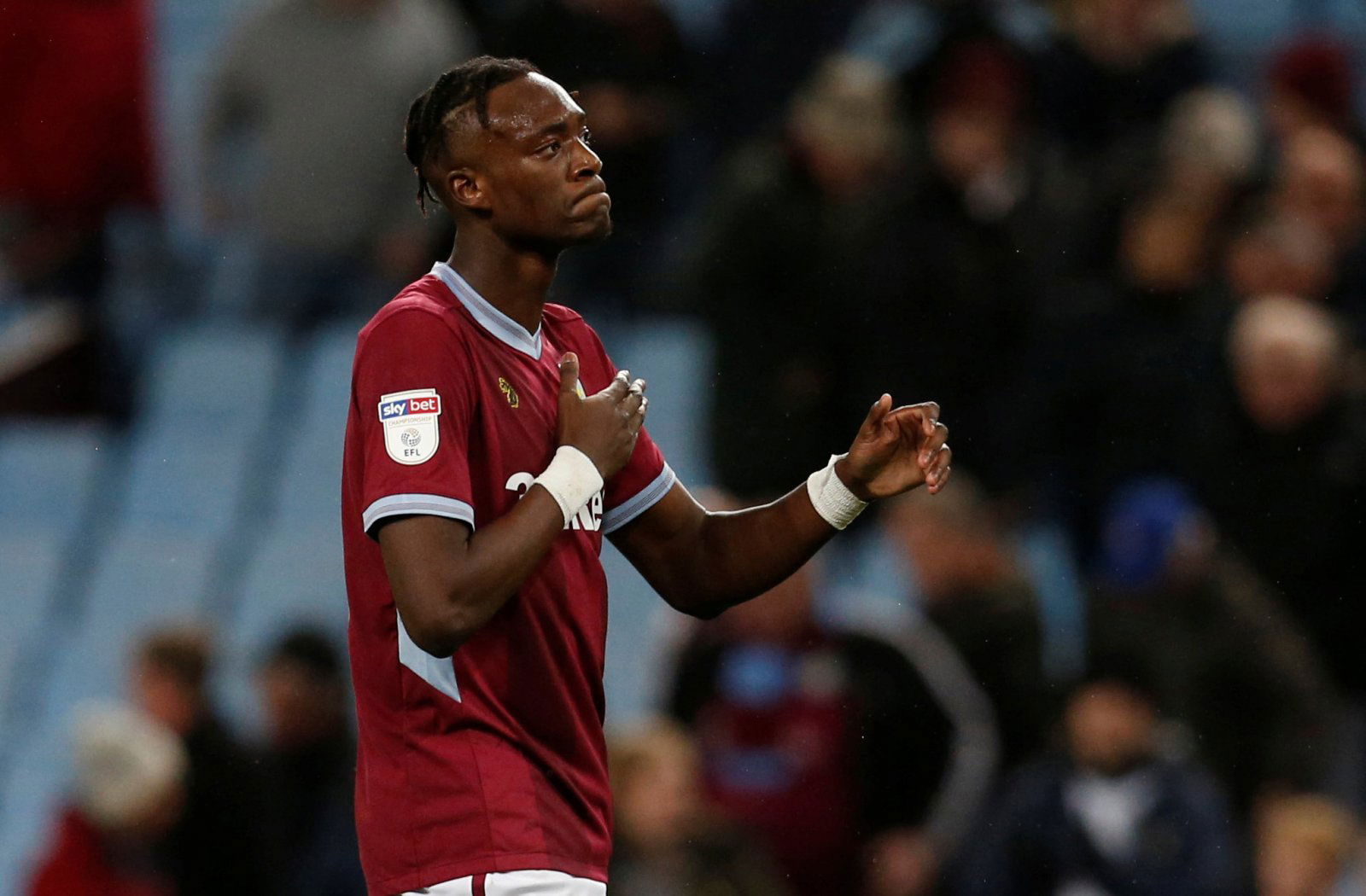 Tammy Abraham is working wonders on-loan at Aston Villa this season. The young English striker signed for the Villains on-loan from Chelsea over the summer and so far he's more than proving his worth, however, when one Newcastle fans account mentioned him as a potential signing, the rest of the fans turned their noses up at the youngster.
Some Tammy Abraham stats for you.
17/18: 39 PL apps, 8 goals, 5 assists.
18/19: 18 Champ apps, 12 goals, 1 assist.
The kid is still only 21, so there's definitely talent there. Under Rafa, he could become a player. No idea on price though. #nufc

— NUFC 360 (@NUFC360) December 19, 2018
With all due respect to Newcastle United fans, they're certainly not in the position to be picking and choosing the players they do and don't want, and that's all down to Mike Ashley. If Abraham becomes available for a price that Ashley is happy to pay then it's a move that they'll have to make. The Geordies often have little funds to work with and anything they do manage to get is always a bonus.
Over the last few years the club have been stuck when it comes to needing a quality striker, and whilst Salomon Rondon is doing a great job at the moment, the fans would love to have someone young who will grow into the role and carry them for years to come, and that's where Abraham would come in. The Villa man has 12 goals in 16 Championship appearances this season and his goals would not go amiss at St James Park.
You can read the Magpies' thoughts on Abraham here:
Not sure about TA. Loftus-Cheek. Now that is one I'd like this window….

— Andrew Chambers (@AndrewChambers2) December 19, 2018
God I hope not. Don't rate Abraham at all

— Adam Duda (@Ad4mDuda) December 19, 2018
I'd rather have kodja better than Abraham

— Harry (@HarryHgravesjnr) December 19, 2018
Tammy didn't want to play for us last time so why bother

— sarah sams (@geordiesez09) December 19, 2018
Hasn't he turned us down before ?

— gallowgate (@gallowgate3) December 19, 2018
He had the option two yrs ago deemed it not appropriate to learn from Rafa

— David Melia (@bodas73) December 19, 2018
Why go for a player who let us down last min when we really needed a striker. Left is completely scraping the barrel

— Conor Swann (@SwannConor) December 19, 2018
The Magpies don't like the idea of signing Abraham, and after he snubbed them last time it seems like they're keen to snub him this time.