Newcastle fans on Twitter don't understand how Ritchie didn't score last night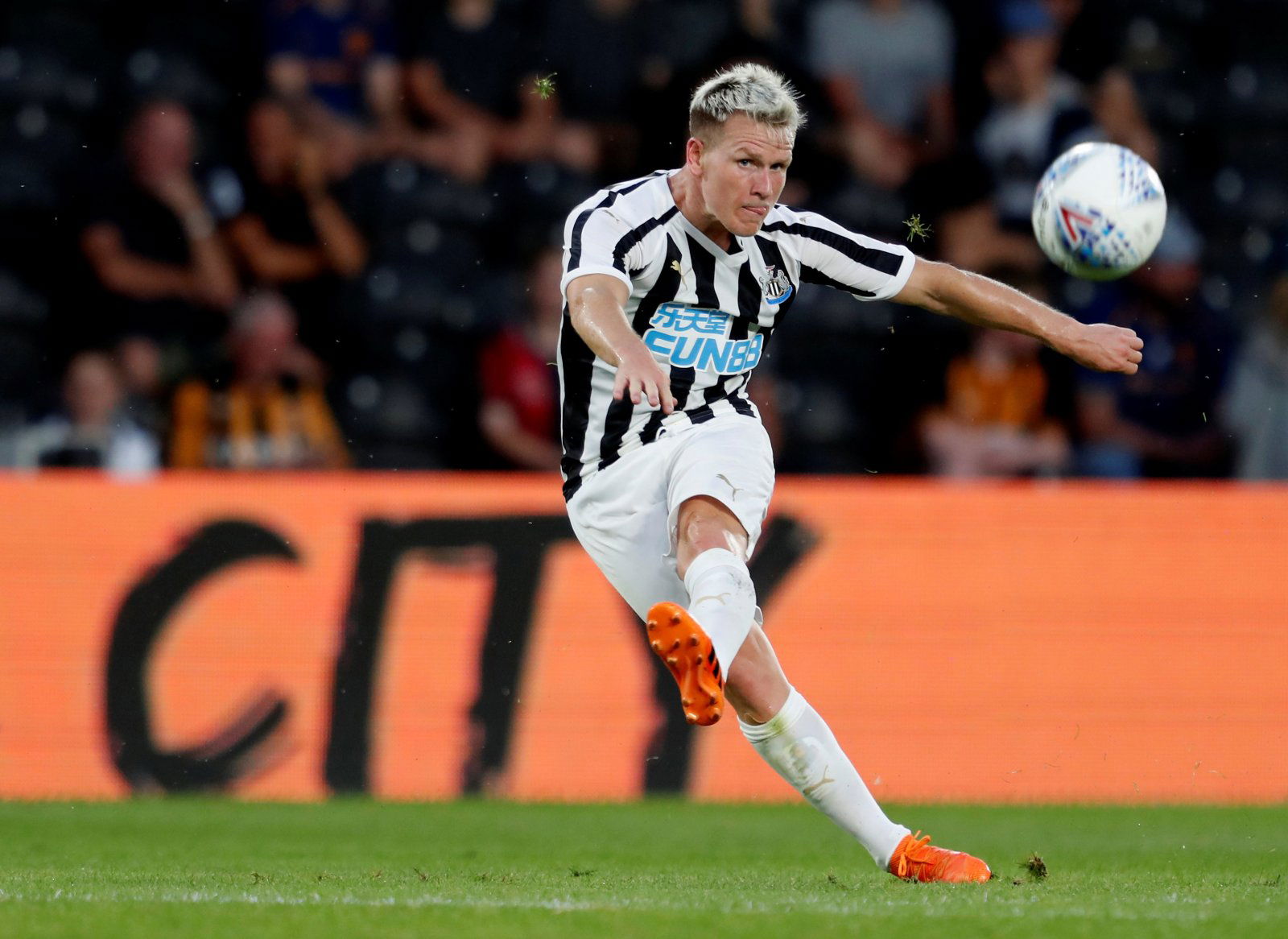 Newcastle United were again victorious last night. The Magpies overcame Burnley 2-1 at Turf Moor to take them to 13th and end their Monday Night Football hoodoo, however, they didn't make it easy for themselves. After taking a 2-0 lead, Sam Vokes clawed one back for the hosts and when Matt Ritchie had the opportunity to restore a two-goal lead, he fluffed his lines from close range.
50' – Very nearly a third for United. Yedlin gets in between Hart and Taylor and forces the ball towards the back post, but Ritchie slices wide with the goal gaping. 1-2. #NUFC

— Newcastle United FC (@NUFC) November 26, 2018
DeAndre Yedlin had done exceptionally well to create the chance, using his sheer pace to get between Joe Hart and Charlie Taylor before somehow managing to work the ball to Matt Ritchie at the back post. It was then, though, that Ritchie made his awful blunder. The Scotland international was only able to fire wide, despite having the whole goal gaping in front of him, even if he did have Matt Lowton hot on his heels.
It was one of those moments that will be remembered for all of the wrong reasons. Ritchie is usually so cool in front of goal when the opportunity to score presents itself, even if he isn't an established goalscorer in the Newcastle side. As Rafa Benitez and The Magpies watched on to see Ritchie miss a golden chance to make it 3-1, the one thing that every Newcastle fan would have been praying that the huge miss wouldn't come back to cost them, and luckily enough it didn't as they took all three points home from Turf Moor.
You can read The Geordies' verdict on Ritchie's howler here:
I can't believe what I've just seen…

— Birnie01 (@ethanbirnie) November 26, 2018
Miss of the season pic.twitter.com/4bBrYS3jhb

— Finley Welsh (@Finnwelsh123) November 26, 2018
My nanna who can't walk would have scored that

— Fɪᴇʀᴄᴇ (@FierceBassBoost) 26 November 2018
Hope that doesnt come to haunt us

— vinny malhotra (@smith_john1888) November 26, 2018
If we end up losing this game then he doesn't deserve to get paid this week

— Harry Robertson (@HarryRobbo9889) November 26, 2018
Slices? Come on he missed an absolute howler

— Daniel (@Danhoodgolf) 26 November 2018
Miss of the century!

— Abe Halis (@Car_list) November 26, 2018
Is there any chance the ref turned away and put down 3-1 in his book?

— Ulf Nilsson (@raulolleulf) November 26, 2018
The Geordies still can't work out how Ritchie didn't score last night and will just hope, for the Scotsman's sake, that it's a moment quickly forgotten.