Newcastle fans on Twitter don't understand what Mike Ashley was doing yesterday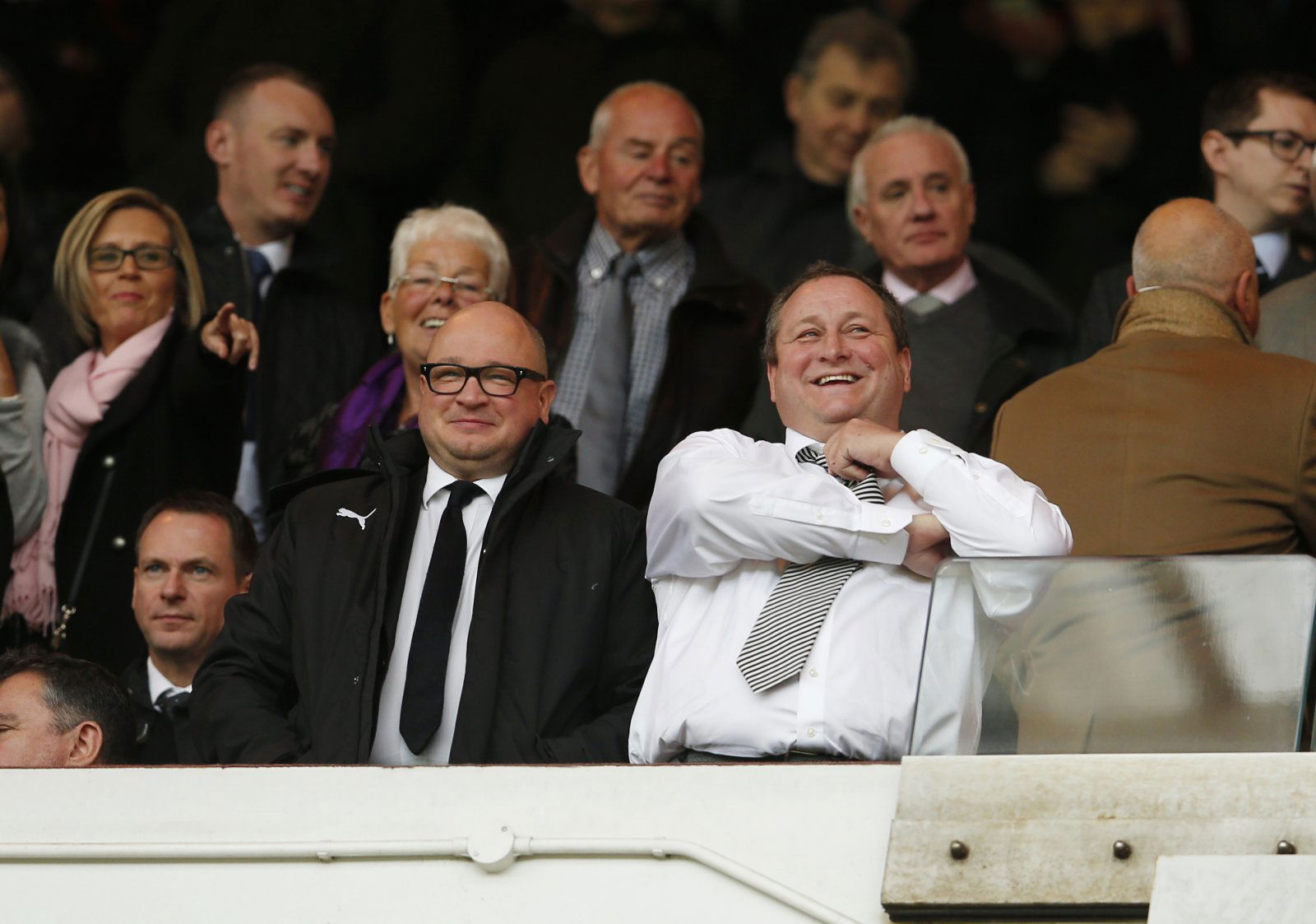 Yesterday evening saw a strange turn of events regarding Newcastle United. Mike Ashley, the far from popular tyrant owner of the club, took out Rafa Benitez and the club's first team squad for a pizza night in what has been described as an 'attempt to build bridges' and try to improve morale amongst the club after their shocking start to the Premier League season.
Not sure what to make of this whole Ashley, Rafa and squad get together for Pizza. What do we think? #nufc

— NUFC 360 (@NUFC360) October 3, 2018
As you can probably imagine, the Newcastle United squad pizza night didn't exactly go as planned as plenty of the Magpies loyal supporters turned up in numbers to protest against Mike Ashley's ownership of their historic club. The details of the meal haven't been documented as of yet but when Ashley was leaving the restaurant he was seen putting two fingers up at the fans after being bombarded with questions about the club's finances.
The one key question that the Geordies have been asking Mike Ashley is where has the money gone. Premier League clubs receive a large sum of money every season as a result of the TV deals and sponsorships and Newcastle United are one of the only clubs that never seem to benefit from that coming in. Mike Ashley is the reason behind that and the sooner he's gone the better, although for now, the fans are just trying to work out why Ashley organised the evening with Benitez and the players.
You can read The Magpies' verdict on their club's evening here:
Absolutely pointless, makes no sense. We don't need bloody dinners, we needed serious investment in the squad in the summer. The damage may be done come January, its pathetic. We needed players not a round of drinks!!

— Brady (@BRADY1892) October 3, 2018
Leicester's owners bought 19 BMW i8 supercars for his players. Mike buys 19 Margarita's. that just about sums us up.

— Chris (@WildgooseChris) 3 October 2018
Fake. Trying to cover up the other problems that are obvious. Probably just trying to get them on his side vs the fans.

— " (@nufcniall) October 3, 2018
Telling them he's selling live and hope comes to mind #Nufc

— David (@DavidGuy67) October 3, 2018
Hopefully it's his last meal and he wants to say his goodbyes

— Mark Taylor (@marktaylor85) 3 October 2018
Must have had a Groupon voucher for a pizza party

— David Peel (@David_Peel) October 4, 2018
Publicity stunt

— John Dodd (@Dodd1983) 3 October 2018
Ashley trying to take the attention away from the fan meeting.

— Karl Dawson (@dawson_karl) October 3, 2018
The fans are refusing to buy into Ashley's publicity stunt and will be continuing their efforts to put the pressure on him and make him sell up.