Newcastle fans on Twitter don't want permanent Kenedy move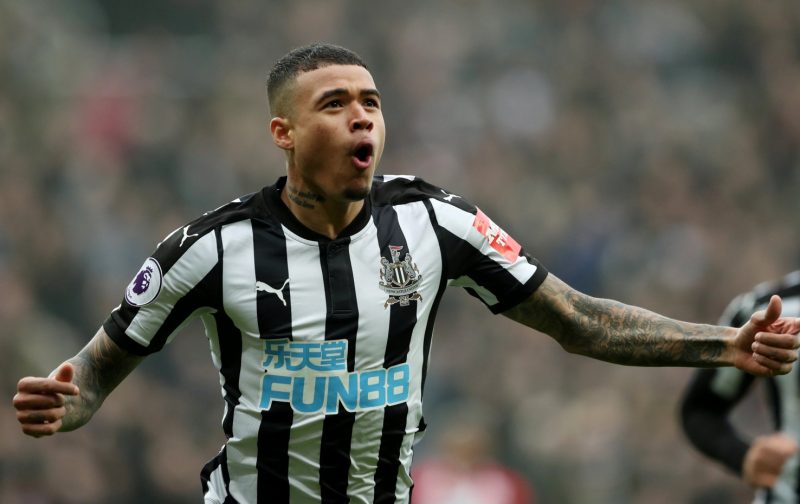 This time last year Newcastle fans were excited to see their new loanee from Chelsea, Kenedy, in action. The Brazilian didn't disappoint either as in his first half a season as a Magpie he shone, scoring twice on his debut against Southampton and doing enough for Benitez to loan him again in the summer.
Chelsea's transfer ban could well mean they are unlikely to want to sell Kenedy in the summer. He hasn't impressed this season but certainly a player Rafa Benitez still interested in long-term (if he opts to stay on as boss) #nufc #cfc

— Lee Ryder (@lee_ryder) February 22, 2019
In the season that's followed, though, the Brazilian has been woeful. The hard-working creative wideman who was so effective for Benitez in that first six months is nowhere to be seen, and the fans are desperate to see him return to Chelsea. That could be exactly what happens, though, as Kenedy's parent club has been hit with a two-window transfer ban, and they'll be keen to keep their players on board.
The news of Chelsea's ban on bringing new players in will hit the Premier League hard. Over the last few seasons the likes of Bournemouth, Liverpool, Watford, Crystal Palace, Newcastle, Everton and Stoke have all benefitted from signing and loaning young Blues. However, now they can't sign players the opportunity for players to leave will be greatly restricted, and could possibly cost Kenedy a permanent move to St James Park.
You can read the Geordies' verdict on Kenedy here:
Not good enough long term imo Lee

— andy ferguson (@fergiemourinho) February 22, 2019
Where exactly does he fit into a Chelsea side transfer ban or not he hadn't been good enough to even get into the Newcastle squad

— $¥ (@Hardccore_H) February 22, 2019
Thank Christ for that Lee, he looks like a player just picking up his wages…….got caught up in his own hype!

— Quizzie Rascal (@theboycharlie71) February 22, 2019
There's no way Rafa will want to keep him after how he's been this season

— colin oliver (@100Magpie) February 22, 2019
Tbf Chelsea have 40 odd players out on loan, they'll have to sell a few as the new loan rule is coming in also.. don't want him anyway mind shockingly inconsistent

— Dayle (@DayleBarron) February 22, 2019
Chelsea currently have about 50 players out on loan, I would assume there is several of them they would prefer to keep ahead of Kenedy!!!

— Kevin Gallagher (@kevgalla_85) February 22, 2019
Be interesting to see if he picks his game up with Almiron coming in, but on current form he wouldn't be a miss. #NUFC

— GPM (@Geoff_NUFC) February 22, 2019
Thank God for that, Kenedy is the worst player in the Premiership at this moment in time.

— David Gee (@DavidGee5) February 22, 2019
I'd pay no more than £10 Million for him, with the hope he'd rediscover his form of old

— Luke Jennings (@Luke_Jennings1) February 22, 2019
The Magpies are all clear on their stance on Kenedy and unless he can improve drastically between now and the end of the season they'll be happy to give up on signing him permanently.