Newcastle fans on Twitter have heard it all before regarding Staveley's comments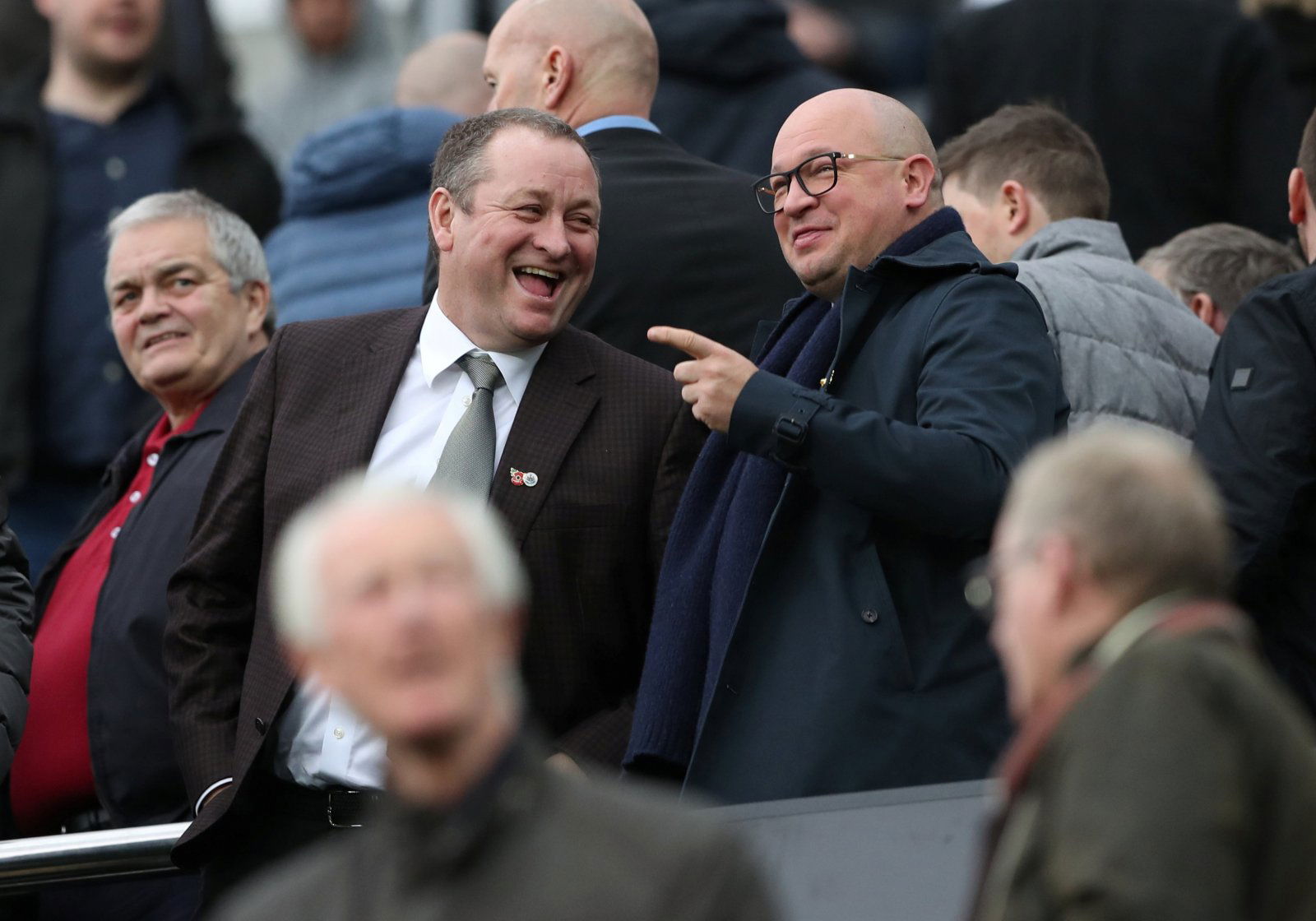 Newcastle fans are starting to get sick and tired of the continued talks of a club takeover. The fans have been given hopes just have them dashed time after time, and they're done with it. However, The Chronicle has taken to print with yet more takeover news, as Amanda Staveley has claimed she has no issues with Ashley and could still buy the club.
Amanda Staveley on why #NUFC remain an 'interesting' option and her relationship with Mike Ashley https://t.co/DS6u6KXNts

— The Chronicle (@ChronicleNUFC) February 14, 2019
Mike Ashley has come out in the past and publicly claimed that he wants to sell Newcastle United, however, it doesn't seem to matter who's interested in buying them, no agreement is ever reached. The frustrations over the ownership of the club is something that has plagued the Magpies for years, and considering how many failed takeovers there have been the fans are sceptical over the whole situation.
Staveley was the name on the fans lips last season when the takeover stories came about in December 2017, however, it looked like a potential sale of United was dead and buried just weeks later. These recent comments from the businesswoman, who's backed by PCP Capital Partners, could breathe potential new life into a deal as she's claimed that she would be keen to take the club off of his hands.
You can read the Magpies' thoughts on the latest comments from Staveley here:
Whatever happened to the other bidders that were interested in nufc, we knew about stavekey and Kenyon, what about the others?! More made up news by Ashley's PR team. Which #nufc fans are tired of now to be honest, so can the chronicle please stop regurgitating old news,cheers

— Chris Cossey (@Cosseycj) 14 February 2019
Not again Mandy. If u was looking at other clubs u end up buying one now.

— bobby martins (@BobbyGoa) February 14, 2019
If she's that interested why hasn't she come back in , especially if the price is true to have dropped in 12 months

— Carl Wakelam (@wakelam1973) February 14, 2019
Please give it a rest

— Chris Cossey (@Cosseycj) February 14, 2019
Think we have been here before. #NUFC pic.twitter.com/SzncucFgEZ

— Raymond Matthew Anderson. (@celticlad19533) February 14, 2019
Slow news day with no game this weekend then?

— Michael Stanley (@Plasmadreamer) February 14, 2019
— Ian Gillespie (@IanRobGill) February 14, 2019
I thought she was a waste of time?

— Steven Murray (@stevemurray1980) February 14, 2019
We all know Mike's tricks now?

— MGPE 1892 (@MGPE1892) February 14, 2019
The Magpies have had enough of the takeover talk, they know that their club won't be getting sold anytime soon and have given up on the prospect of having a new owner.