Newcastle United
Newcastle fans on Twitter hit with yet more bad news by this Rondon update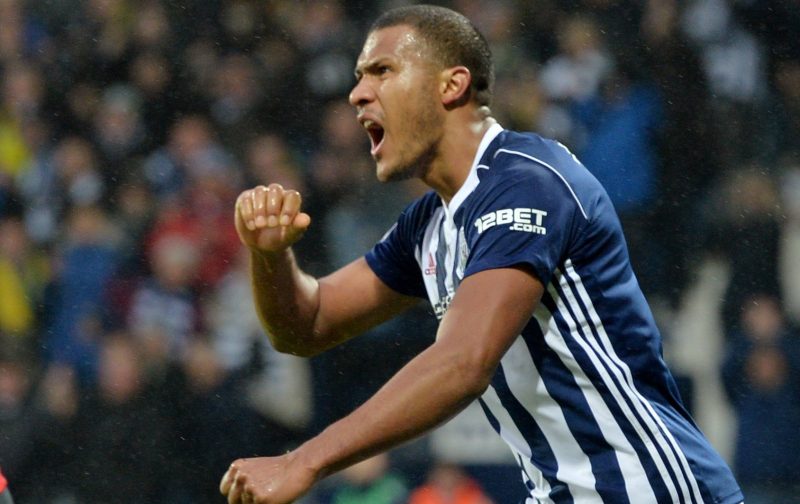 Being a Newcastle fan has never been harder than it is at the moment. Mike Ashley's stranglehold over the club has never been more apparent. The fans are close to rioting and this piece of bad news won't help. The Magpies were close to agreeing a deal for Salomon Rondon of West Brom, but according to Lee Ryder, his release clause has expired.
Suggestions now from West Brom that Rondon's release clause has now expired. #nufc #wba

— Lee Ryder (@lee_ryder) August 2, 2018
Newcastle will be a grim place to be during the football season. The Premier League returns in just nine days, with the Magpies hosting Tottenham Hotspur in their opening fixture. Last season saw the Geordies finish 10th and considering the TV money and the face they finished so high in their debut season back in the top flight you'd think the club would treat the fans to some transfer funds. You'd be thinking wrong.
The club seems to have come to an impasse. Mike Ashley won't make funds available until Rafa Benitez has signed a new deal and Benitez won't sign a new deal until funds have been made available. Two stubborn men are holding things back and the fans have all sided with their Spanish gaffer. In the meantime, the club have been failing on the transfer front and the fact that Rondon's release clause has expired means that Benitez will probably have to offer a bumper deal to West Brom for them to allow the club to speak to the Venezuelan.
You can read the Magpies' Rondon verdict here:
Odd move by Newcastle why didn't they just activate his release clause. Now it's going to be even more tricky to get any deal done for them.

— DOOD (@RudeDoody) 2 August 2018
No wonder Rafa was angry last night!!!!

— Andre Bouleau (@Localhero81) August 2, 2018
This is getting worse by the minute..this has to bring it to a head surely. I'm not attending the first 2 games due to holiday but if I wasn't away I would not turn up to my seat. I realise he already has my money but that's it, enough is definitely enough. He can stick it!

— Steven Dodds (@Steviedodds) August 2, 2018
What a surprise

— Mark Ellison (@MarkE1973) August 2, 2018
Awesome

— Jordan Morris (@JordNufcmorris) 2 August 2018
Yep. WBA can now ask for over £20M from any interested parties.

— Dave Neale (@baggiedave70) 2 August 2018
Classic "we tried"

Rafa has tried to reason with these vile people, clearly hasn't worked.

It's now time for us to take action and try and get our club back. Doing nothing isn't an option.@TheMagpieGroup_ #AshleyOut#IfRafaGoesWeGo

— Geordie Ahmed (@GeordieAhmed) August 2, 2018
Just from these tweets, it seems clear that the fans are reaching the end of their tether with Mike Ashley.