Newcastle fans on Twitter still enjoying Joselu's header against Chelsea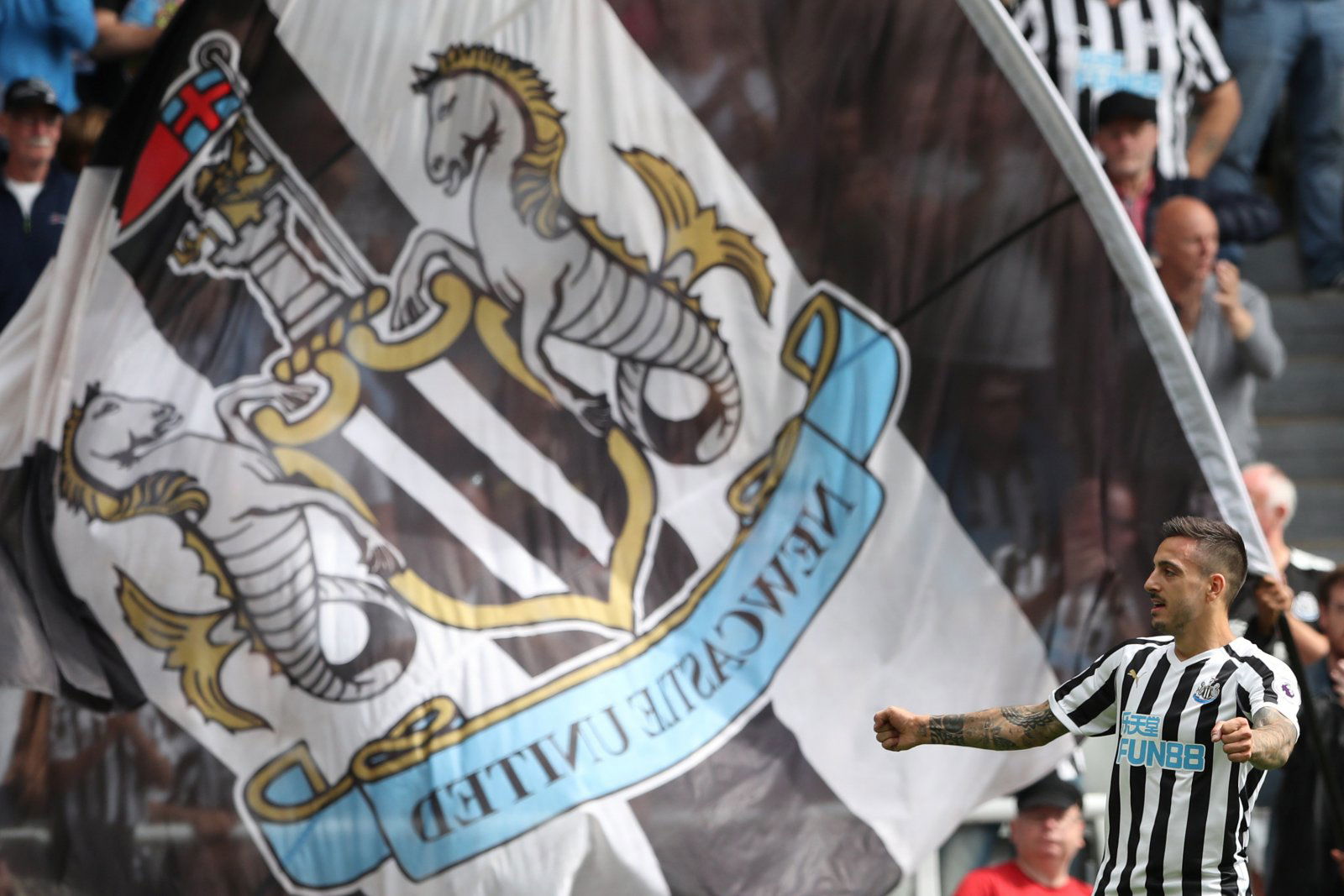 A lot of Newcastle fans would have happily seen Joselu depart St James park over the summer, however, he's stuck around and shown why that's a great decision by the club too. The Spanish striker has scored both of the club's goals this season and his header against Chelsea was sublime.
This moment had me screaming! #NUFC pic.twitter.com/Mt9DTtC62j

— NUFC 360 (@NUFC360) 28 August 2018
After falling behind to a dubious penalty with just 15 minutes to go, DeAndre Yedlin beat Olivier Giroud to a loose ball down the Magpies right flank. In the process, the American left an elbow on Giroud and whilst the Chelsea backline called for a free-kick, Joselu got across David Luiz to meet Yedlin's cross and fire a lovely header past Kepa Arrizabalaga at the near post.
The Magpies were ultimately beaten on Sunday when DeAndre quickly turned from hero to zero when he turned the ball into his own net with just three minutes of normal time remaining. That's not the point, though, as the way the Geordies have looked dangerous and managed to score against both Tottenham and Chelsea is to be commended. Rafa Benitez knows what he's doing and whilst it's not looking great with just one point on the board, the form of Joselu is something to celebrate and it's just a matter of time until they finally get a win.
You can read The Magpies' verdict on Joselu's sublime header here:
Brilliant play by Joselu to get in front of sideshow bob, who for some reason decided to close his eyes and stand still.

— Dan (@DanTheToonFan) August 28, 2018
The goal was a real poachers goal. One even @alanshearer would have been proud of! Hats off to @JoseluMato9 for trying and believing and SCORING

— Sal Sheikh (@SalSheikh69) 28 August 2018
Fair play to Joselu. He's done what was asked of him. It was a great header. Top drawer #NUFC

— Dean Burns (@deanoburns) August 28, 2018
I fainted. Literally!!!!

— neilB (@neilTheMagpie) August 28, 2018
Me too!

— Burnsie NUFC (@BenArfaChance) 28 August 2018
I was confused, I saw Giroud go down and thought the ref gave a foul. Wasn't until I saw Joselu celebrating before I relished we scored.

— Michael (@MichaelNUFC9) August 28, 2018
Good on joselu, he's copped a lot of criticism, most of it unfair.

— cabbage_76 (@ClintonWright3) August 28, 2018
The Magpies will be keen to see more of the same from Joselu as they aim to get their first win of the season in the coming weeks.