Newcastle fans on Twitter urge Benitez to sign contract extension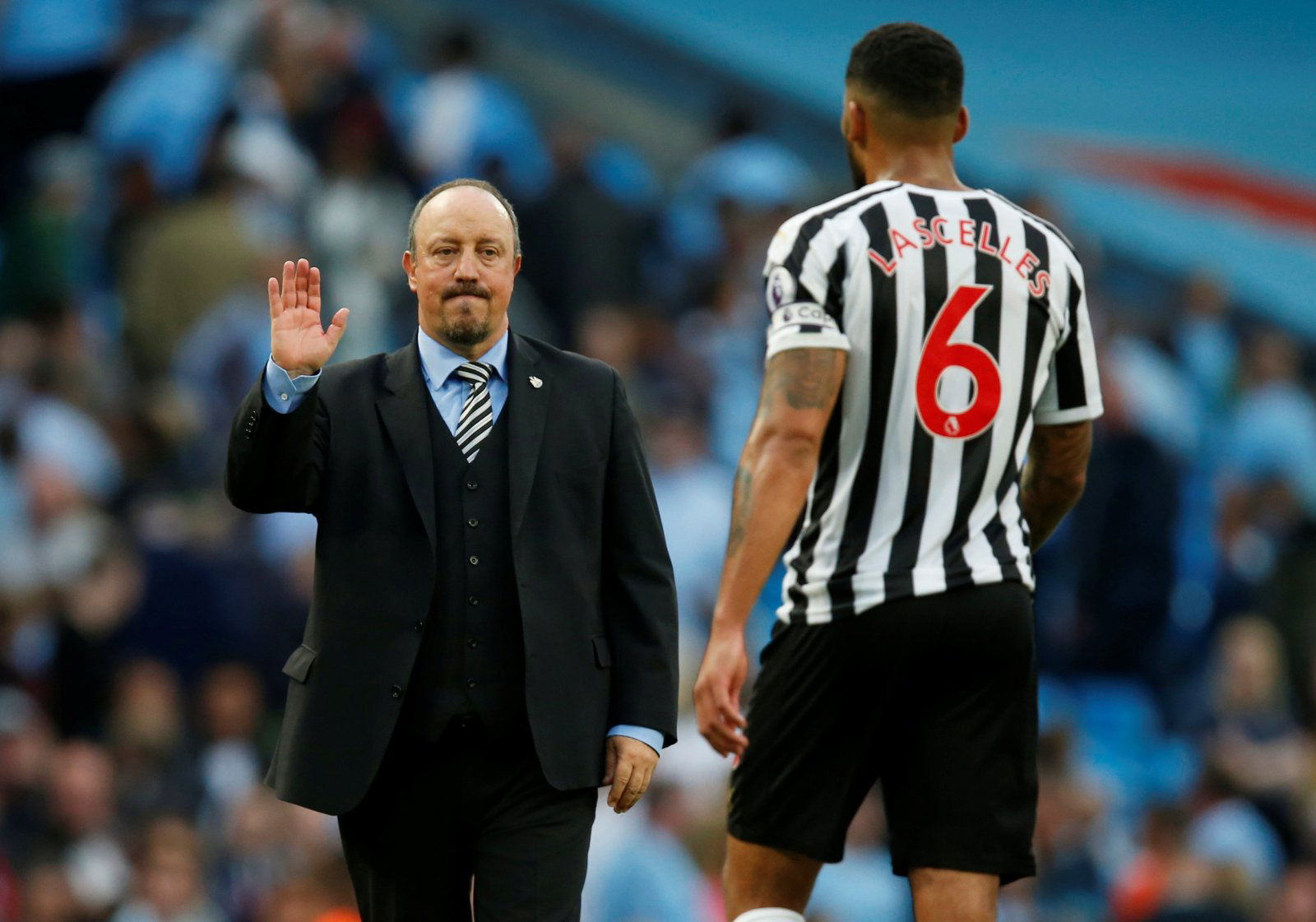 Rafa Benitez is arguably the biggest star at Newcastle United. He is undoubtedly an A-list manager and given the fact he's managed clubs like Liverpool, Chelsea and Real Madrid, The Magpies are lucky to have him. Earlier, he posted a message on the Rafa Benitez website, congratulating Newcastle skipper Jamaal Lascelles on his new contract and now the fans want to see Rafa extend.
Congratulations Jamaalhttps://t.co/iedbNAkURs #NUFC

— Rafa Benitez Web (@rafabenitezweb) November 1, 2018
In Jamaal Lascelles, Benitez has a skipper who will carry his message to the pitch and communicate it to his teammates, helping his side to win no matter how much it takes and that is the sort of personality that the Spanish gaffer wants at the club. Now that he has his skipper tied down long-term, it could be time so see him enter negotiations with Mike Ashley over a new contract of his own.
There is history with Benitez and Ashley when it comes to signing a contract extension. The fans will be hoping that the two can put their egos and their issues aside and come to a civil agreement that will see Benitez stay as long as possible in the North East. It's clear that Rafa loves it at the club and with his family living not far from Newcastle, having him managing at the famous club makes a lot of sense, especially seeing as the fans absolutely love him.
You can read The Geordies' calls for Benitez to extend his Newcastle stay here:
Now you sign

— Daniel Barfield (@_DanielBarfield) November 1, 2018
Now on too you Gaffer #Nufc

— Rich Miller Nufc (@Rich1982Miller) 1 November 2018
you next rafa.

— Bri (@Bri2889) 1 November 2018
Hope you can sign too… Rafa.. /p>— Kang (@chaser_kang) 1 November 2018
Rafa is a good Manager way too good for Newcastle

— Tanker DJ Fridge (@djfridge) November 1, 2018
Good to see the skipper signing an extension . Please can you sign an extension as well we love you up here

— Richard Joy (@richjoy03) November 1, 2018
Your turn next Rafa hopefully

— Richard (@ropa1908) November 1, 2018
Time for you rafa

— shaun johnston (@shauni46) 1 November 2018
The Geordies love Benitez and between them would probably crowd-fund a new contract for him if it came to that.