Newcastle fans take to Twitter to call for Sorensen recall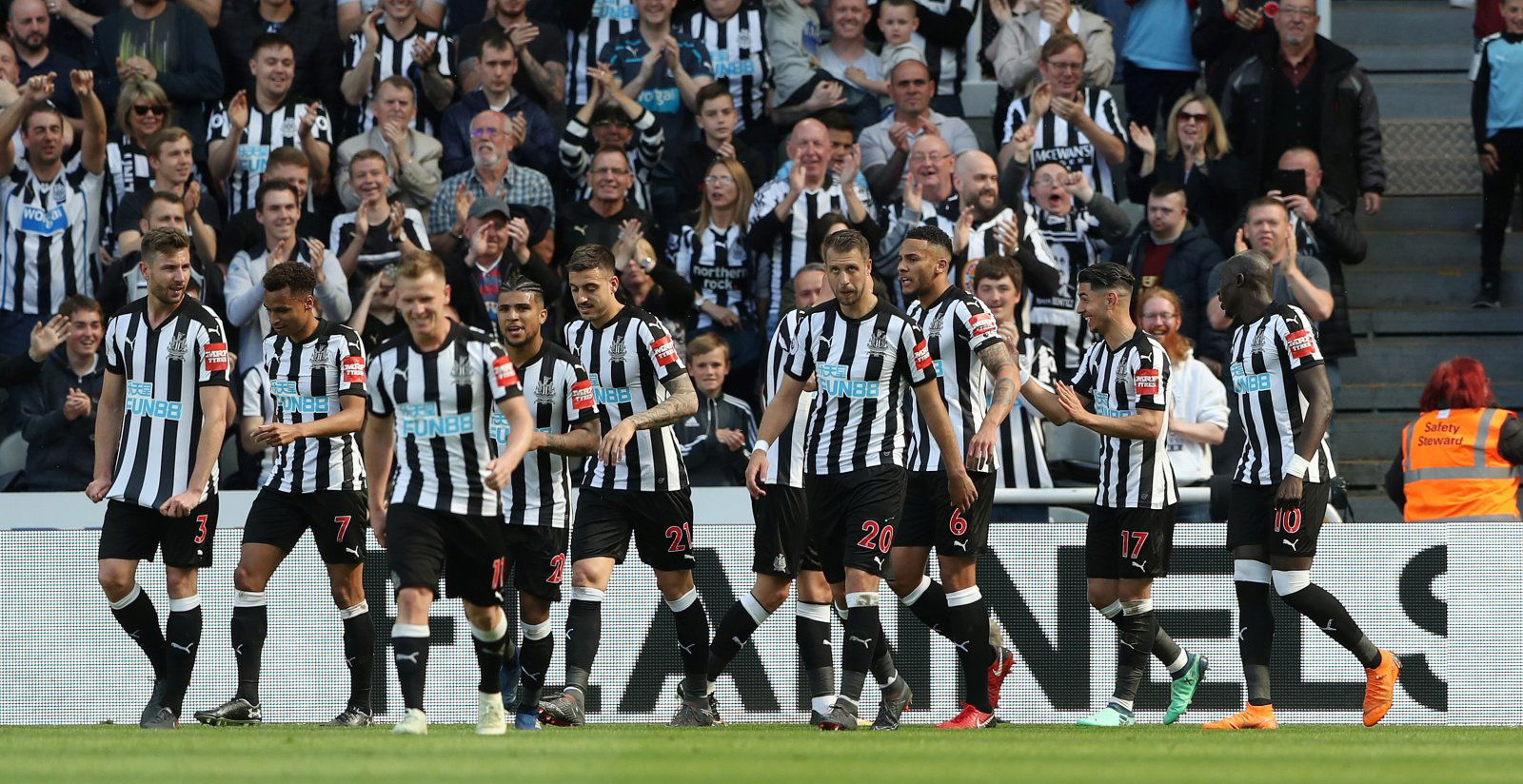 Newcastle fans on Twitter have been enduring a weekend without watching their side in action, leaving them to have a gander down the EFL to check in some of their loanees. One of those loanees is the young Danish striker Elias Sorensen, who again missed out yesterday on a place in the Blackpool squad as they faced Charlton in League One.
Another week without an appearance for Elias Sorensen at Blackpool. Have we made the wrong choice sending him there? #nufc

— NUFC 360 (@NUFC360) February 16, 2019
Before Rafa Benitez opted to loan out the young striker, the Magpies were calling for him to be used in the Premier League almost every week. At the young age of just 19-years-old, the Danish U21 international was scoring goals regularly for the Geordies' U23 side in the Premier League 2 and in the EFL Trophy, however, his current loan spell is doing him no good.
The fact that he's played just 32 minutes of football for Blackpool says a lot. The fans are more than ready to see the youngster recalled to St James Park, where the fans will continue to call for him to be used in the senior side, and who can blame them after Sean Longstaff's recent successes. However, it looks like they'll have to wait until the summer to see him in black and white again.
You can read the Geordies' thoughts on Sorensen here:
If he dont play it's a waste. Rather have in the 1st team training with the lads

— Leüz Sallöglü (@Asallsince1993) February 16, 2019
Seems like it. Reading their forums before he went it didn't sound good for his chances.

— Graham Megennis #FBPE (@GrahamMegennis) 16 February 2019
Absolutely, he'd be better off playing in the youth team or reserves than sitting on the bench at Blackpool, makes you wonder why they bothered.

— Dan Dares (@geordiecrews) February 16, 2019
Bring him back…what's the point of going somewhere and not playing he might as well still be in u23s getting game time

— Jeff (@jeffgarnett30) February 17, 2019
Bring him back

— john gallagher (@deangall) February 17, 2019
Absolutely he is better than they have and if he is not playing he is better served playing for or team or on our bench #playorrecall

— Stand up be counted (@MarkCleghorn2) February 16, 2019
Yes they are bust bring him home! Then again #safc might want him they need some help scoring

— Gerard mcdermott (@Mcdged) 16 February 2019
we should recall him straight away

— Chris Brosnan (@juliewong9) February 16, 2019
Shud recall him back

— John (@john22061984) February 16, 2019
The Geordies are desperate for Sorensen to make a return to St James Park and don't see the point in him wasting away on the Blackpool bench.