Newcastle fans take to Twitter to fume over Almiron uncertainties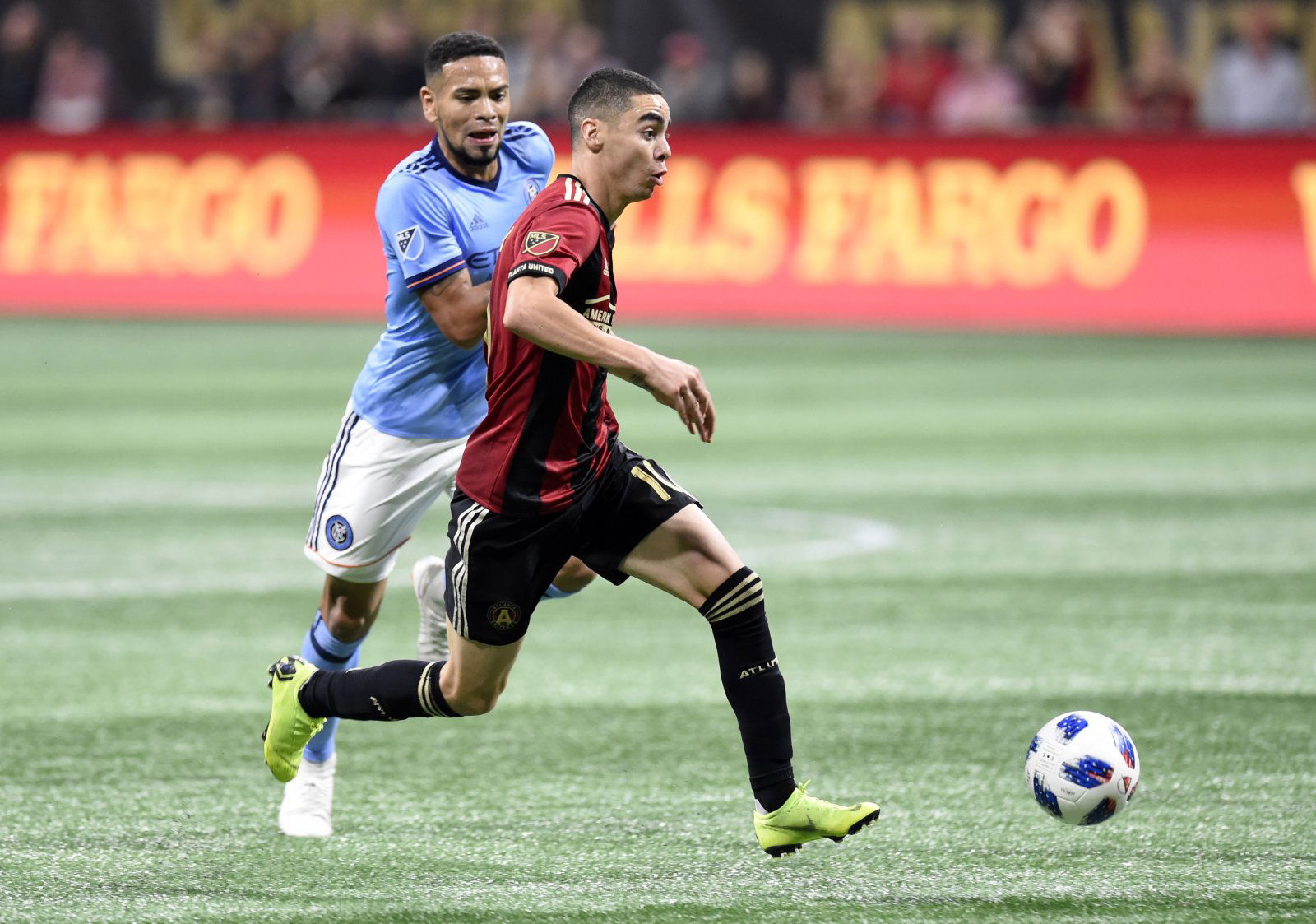 When the Magpies first heard of their interest in Miguel Almiron, a lot of the supporters were ecstatic, it was around the same that Mike Ashley was believed to be selling the club and optimism was high. Now, though, the club looks to be staying under Ashley's tyranny and the Almiron deal is close to falling through.
Still no progress with Newcastle's attempt to sign Miguel Almiron. Personal terms agreed but still no agreement with Atlanta United over fee

— Ed Aarons (@ed_aarons) January 9, 2019
Many different outlets have been reporting different things on Almiron, but the usually reliable Ed Aarons from The Guardian tweeted an update (above) and it's left plenty of Magpies frustrated as they have no idea where their club stands on the deal. What they do know, though, is that Atlanta United have no urgency over selling their Paraguayan playmaker, and the deal could easily be a no-go.
The Geordies have supposedly agreed on personal terms with the midfielder but have found a stumbling block over the transfer fee. The chances are if Atlanta want to see anything over £15 million then this one will be dead as there's no way Ashley will stump up his offer to match that kind of money, even if his non-compliance be another nail in Rafa Benitez's coffin at the club.
You can read the Geordies' frustrated responses to the Almiron update here:
Everyone else reporting personal terms as the issue so im guessing nothing at all is agreed and big mike will make sure it stays that way #NUFC

— Luke Watson (@LkWtsn) January 9, 2019
Valued at £20m+ toon offering £7m?

— Jamie Storey (@jamiewstorey) January 9, 2019
— Caaaaaarl (@GoodBrotherCarl) January 9, 2019
They far apart on valuation?

— Jamie Storey (@jamiewstorey) January 9, 2019
Is that not tapping up

— See Are (@charlie_UofP) January 9, 2019
Smh…so much rubbish going around

— The Right Toon (@RightToon) January 9, 2019
we don't buy players we beg, borrow & steal them

— ASHLEY OUT (@Ashley__OUT) January 9, 2019
Confused seems to be the word for how the Newcastle fans feel about the on-going Almiron saga, and they have little faith in this one going through.