Newcastle fans take to Twitter to slam Matt Ritchie's spending comments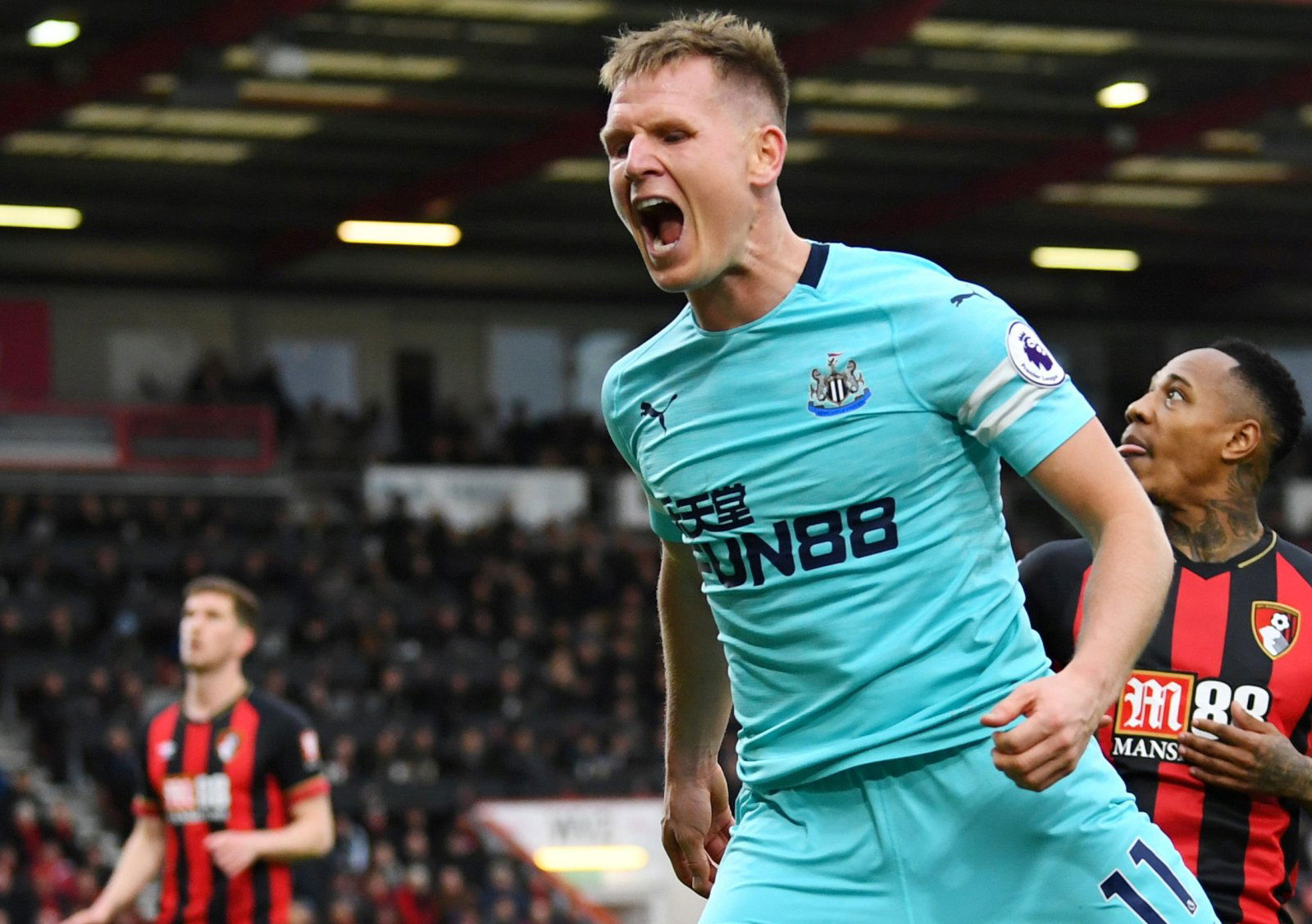 It's bad enough for Newcastle fans that Mike Ashley refuses to pull his wallet out unless he absolutely has to, and the last thing they need is their own players coming out and rubbishing the idea of spending money. However, that's what Matt Ritchie has done as he's claimed, via The Chronicle, that money doesn't buy success.
Money doesn't buy success, says Matt Ritchie: https://t.co/crIi8JNyWq

— The Chronicle (@ChronicleNUFC) April 16, 2019
The Scottish winger is a pure workhorse and has proven to be a very important player for the Magpies this season, however, the Geordies will be desperate for his comments not to become echoed amongst the rest of the squad. They all want to see more changes over the summer in the squad as they need an injection of quality, which is only attainable via spending, something Mike Ashley simply doesn't do.
Miguel Almiron was a big money signing and a good one at that, but now the Geordies just need to add to it with a couple more big names coming into the squad. However, the chances of that happening now after recently breaking the transfer record in January are slim, seeing as before Almiron it was Michael Owen who held the honour of being the club's record transfer from way back in 2005.
You can read the Magpies' verdict on Matt Ritchie's comments here:
Tell that to Man City

— ian pollock (@ipolnufc) April 16, 2019
Money buys you better quality, just look at the difference almaron has made, 21m for almaron or 6m for atsu. We need better quality in the final 3rd if the pitch or we will be battling relegation every season #fact

— Chris Cossey (@Cosseycj) April 16, 2019
Ritchie just doesn't want to lose his place in the side, hence his disliking towards Almiron

— Latham Anderson (@latham_anderson) 16 April 2019
Man utd, chelsea and Man City beg to differ.

— Dan (@dan_hazza) April 16, 2019
Not spending money definitely doesn't.

— Gz (@gazm85) April 16, 2019
What about Wolves and arn't they up in the top 10.? We arn't a Leicester that won the league through team work…

— CHRISDOBO1973 (@ChrisDobey) April 16, 2019
There's a good reason we battle with relegation every season, and it's not because we've spent big on players, we haven't even spent what the owner promised.

— vic bates (@victorbates) April 16, 2019
Correct, but it certainly helps.

— thereal andrew young (@temperamentalan) April 16, 2019
First lascelles now Ritchie giving Ashley an excuse not to spend.Ssshhhhhh lads!

— Martin Williams (@Nitramantra) April 16, 2019
The Magpies are desperate for money to be splashed this summer and will be keen for Ritchie's comments to die down quickly before Mike Ashley gets any ideas.