Chelsea
Newcastle should offer Ross Barkley a lifeline this summer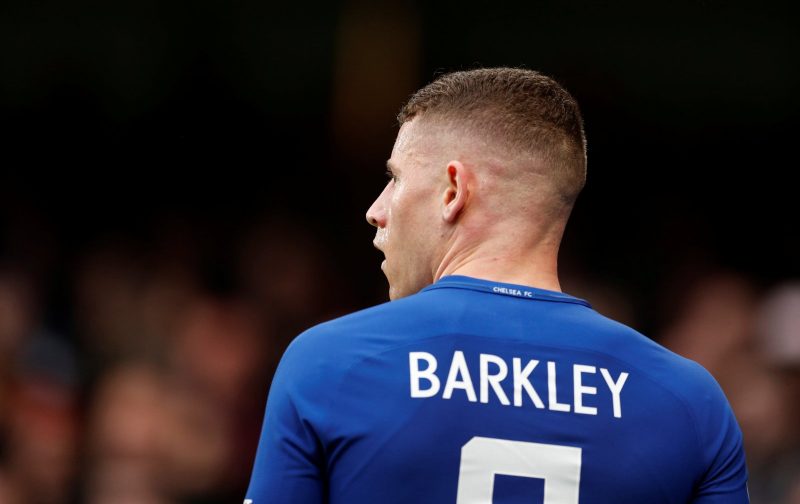 Winds of change are blowing at Stamford Bridge as Antonio Conte has officially left the club, putting an end to months of speculation in the process. The decision to sack Conte has paved the way for Maurizio Sarri to enter the hot seat at Stamford Bridge and oversee a new era at the club as they bid to return to the Champions League. 
Roman Abramovich has rarely stuck by any of Chelsea's managers since for a significant length of time, and Conte's departure after just two seasons was another timely reminder of his cut-throat approach to Premier League ownership.
With Sarri's arrival looming on the horizon, it's an uncertain time for plenty of Chelsea players, so Newcastle should use the opportunity to sign a player who is clearly out of his depth at Stamford Bridge, namely Ross Barkley (valued at £22.5 million by Transfermarkt).
Barkley arrived at Chelsea in January despite initially snubbing a move in the summer transfer window of 2017, but so far he has struggled to make any sort of impression on the club.
After spending a lengthy period of time on the sideline, Barkley was presumably lacking the level of match-fitness which Conte expected and demanded from his players last season, but with a full pre-season fitness regime under his belt he should be an entirely different proposition altogether.
However, Sarri's arrival could well leave Barkley surplus to requirements as the new manager attempts to install his personal mark on the club before the new season gets underway. If that does indeed prove to be the case, Rafa Benitez should snap up the 24-year-old prospect to inject flair and creativity into his side's attacking play.
With Kenedy's signature from Chelsea already secured, it seems Newcastle have established a solid negotiating relationship with their Premier League rival, and that fact would certainly give them an advantage in their bid to sign Barkley.
Despite the fact he has flopped during his Chelsea career so far, Barkley has displayed enough potential in the past to suggest he could eventually blossom into a devestating number ten.
Under a manager of Benitez's expertise and experience, Barkley would be well placed to finally realise the full extent of his potential, so the club should take advantage of a potentially golden opportunity to raid Chelsea this summer by submitting an offer for his services as soon as possible.
Newcastle fans – thoughts? Let us know below!