Newcastle United fans on Twitter slam Francis after Almiron criticism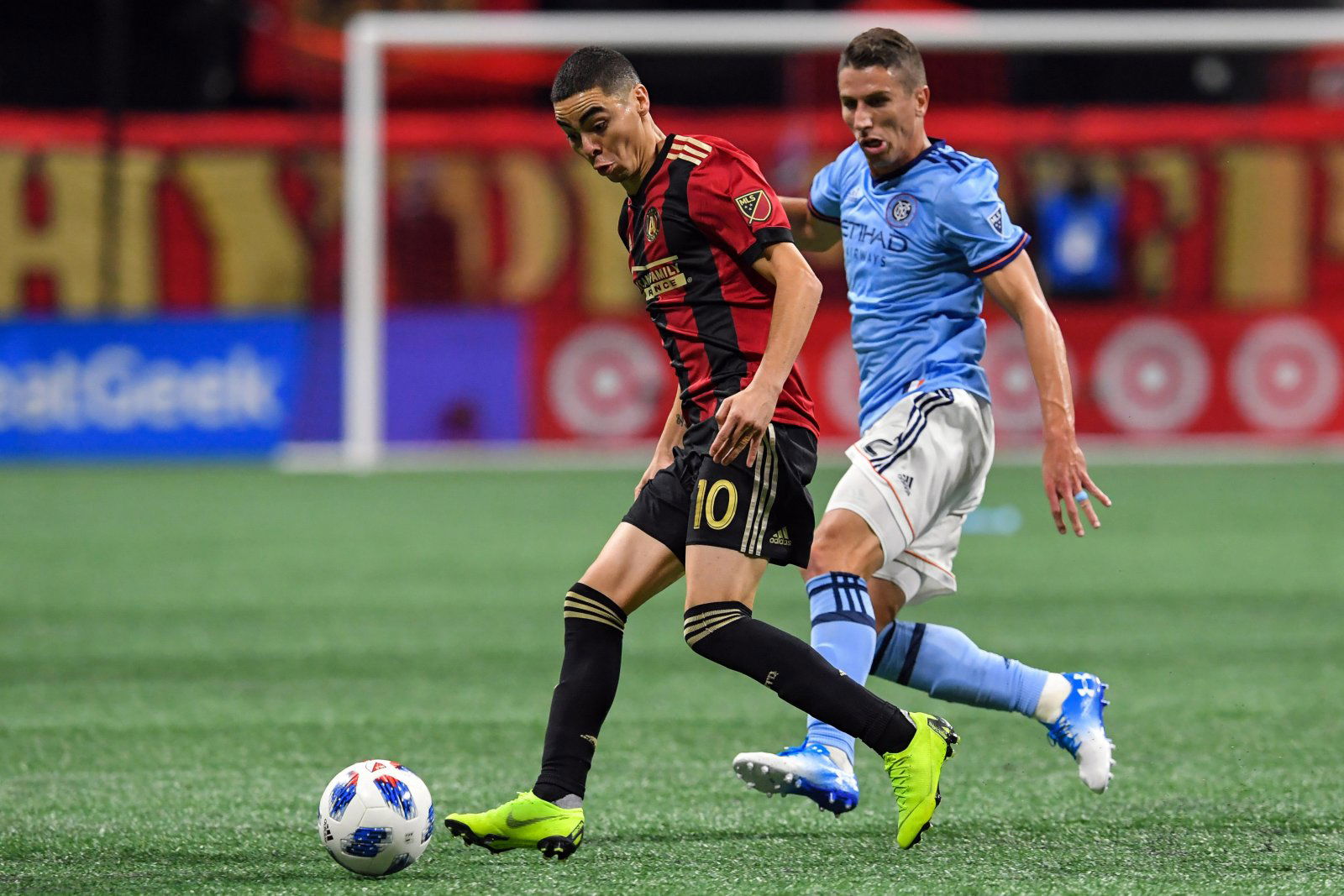 Some transfer activity is finally expected at Newcastle United with Atlanta United's Miguel Almiron edging ever closer to a move to St. James' Park.
According to Sky Sports, Newcastle and the MLS side have agreed a fee of around £20m, which would be a record for the Tyneside club, for the attacking midfielder who is expected to have his medical today in a development that will delight Rafael Benitez and supporters.
Former England footballer and pundit Trevor Francis, however, does not seem too convinced with Almiron's imminent transfer to Newcastle, questioning the 24-year-old's profile.
"They're all excited because they're bringing in a £20m player," Francis said when speaking on beIN SPORTS last night. "50,000 regular attendance at St James' Park but they won't have a clue who this player is!"
At the end of the day, Newcastle are in desperate need of some attacking reinforcements and signings in general if Benitez is to remain at St. James' Park. That alone is probably reason enough for Almiron to be signed.
Whatever the case, you can have a look at what Newcastle fans have had to say on Francis' comments below…
Nobody new who dubravka was

— Jayne Laverick (@JayneLaverick) 29 January 2019
Think all of us #nufc fans have been talking about the kid since December you irrelevant twit!

— toonutter (@Toon871) January 29, 2019
Do you specifically employ irrelevant dinosaurs?

— Philip Edmunds (@hobbitpip) January 29, 2019
He's jealous because he was valued at £1m

— BillyBob (@BillyBo61083732) 29 January 2019
When is this dinosaur going to be put out to pasture? @ATLUTD have been on @SkySports regularly over the past year. Another clueless comment from Trevor Francis #NUFC

— Byernysern (@byernysern) January 30, 2019
Is there any correlation between who the player is and the attendance? What a pointless comment

— The Hedders (@AlexHedley47) 29 January 2019
Is this the Trevor Francis who didn't sign Cantona after watching him indoor training because he 'hadn't seen him on grass ?'

— Si Walker (@siwalks) January 30, 2019