Newcastle United: Fans react to Miguel Almiron's heartwarming gesture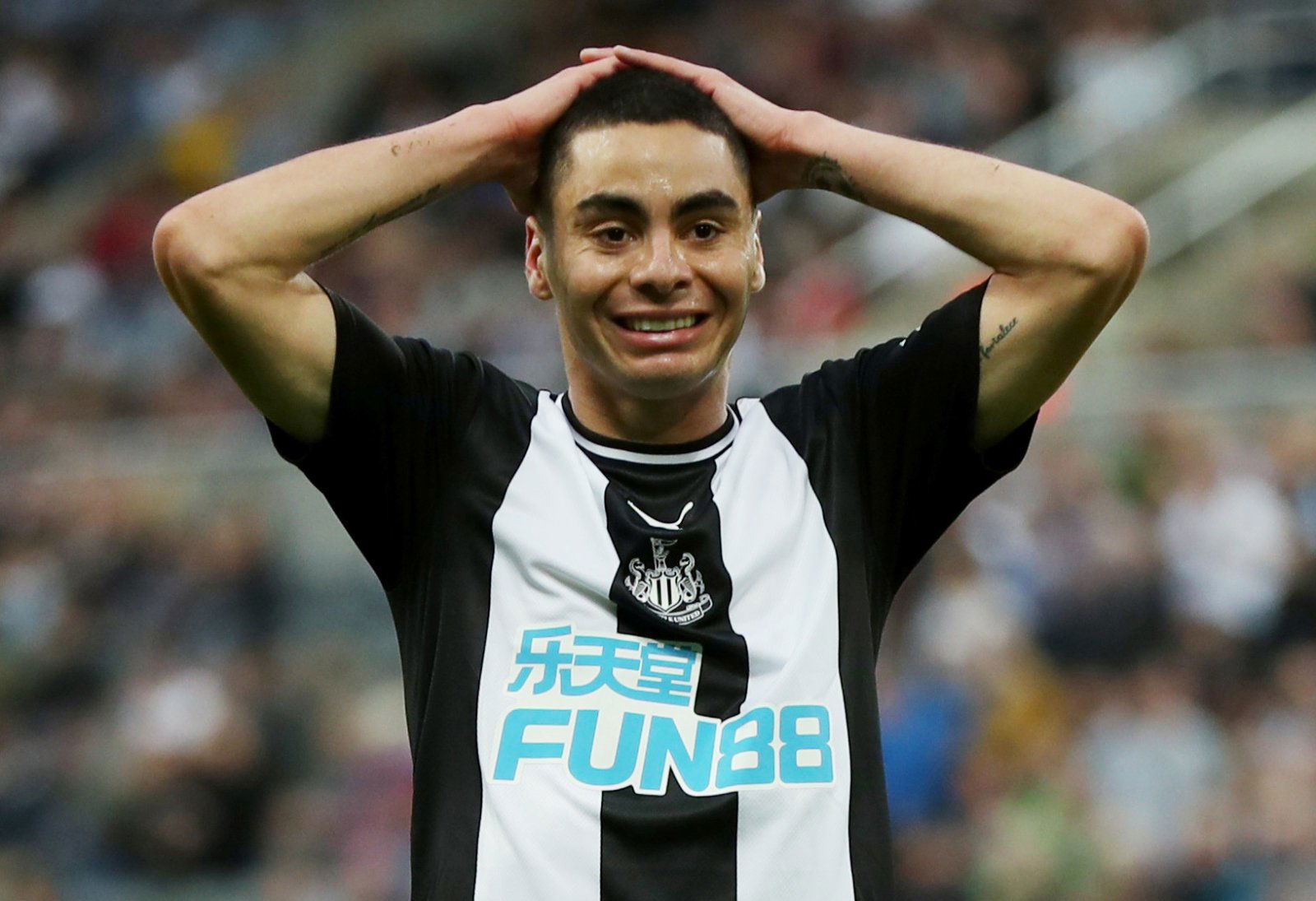 After encouraging Miguel Almiron with an applause and a thumbs-up following his missed chance, a ten-year-old ball boy was invited to Newcastle's training ground so the South American could thank him for his kindness. 
Ballboy Lucas Rochford was praised by thousands for his unwavering support towards Almiron, who has been at the brunt of constant criticism for his lack of good form so far this season.
The Paraguayan midfielder has failed to register a single goal or assist in his time with the Magpies, prompting some supporters to question the validity of his once record-breaking transfer fee.
Almiron signed from MLS side Atlanta back in January, with Newcastle fans yearning for the kind of form he displayed in the States.
Despite the alarming run, Rochford continued to display support for the player with a huge thumbs-up that went viral amongst Magpies supporters.
As a result, the club offered him an opportunity to meet Almiron in person – to which he duly accepted.
Here's how Newcastle fans reacted to the heartwarming clip:
Knew this would happen, love it! Haha What a dream for the kid!

— Chris Allen (@ChrisAllen45) October 30, 2019
keep at it miggy, it will happen for you 👊🏼💯

— Toon Army Virginia (@ToonArmy757) October 30, 2019
Miggy just needs a little bit of fortune once he gets his first goal his confidence will shoot up

— Nathan (@_mxzzaa) October 30, 2019
WHEN Miggy scores, the celebration has to be a thumbs up.

— Paul White Photo (@PaulWhitePhoto) October 30, 2019
Grown men need to take note of this. Slating him at the game and all over social media, a bit of encouragement goes a long way.

— Lee Crammond (@Crammond3) October 30, 2019
When Miggy scores, you'll hear the screaming in Newcastle from Atlanta.

— whatsthathavetodowithsports? (@hammerwhack) October 30, 2019