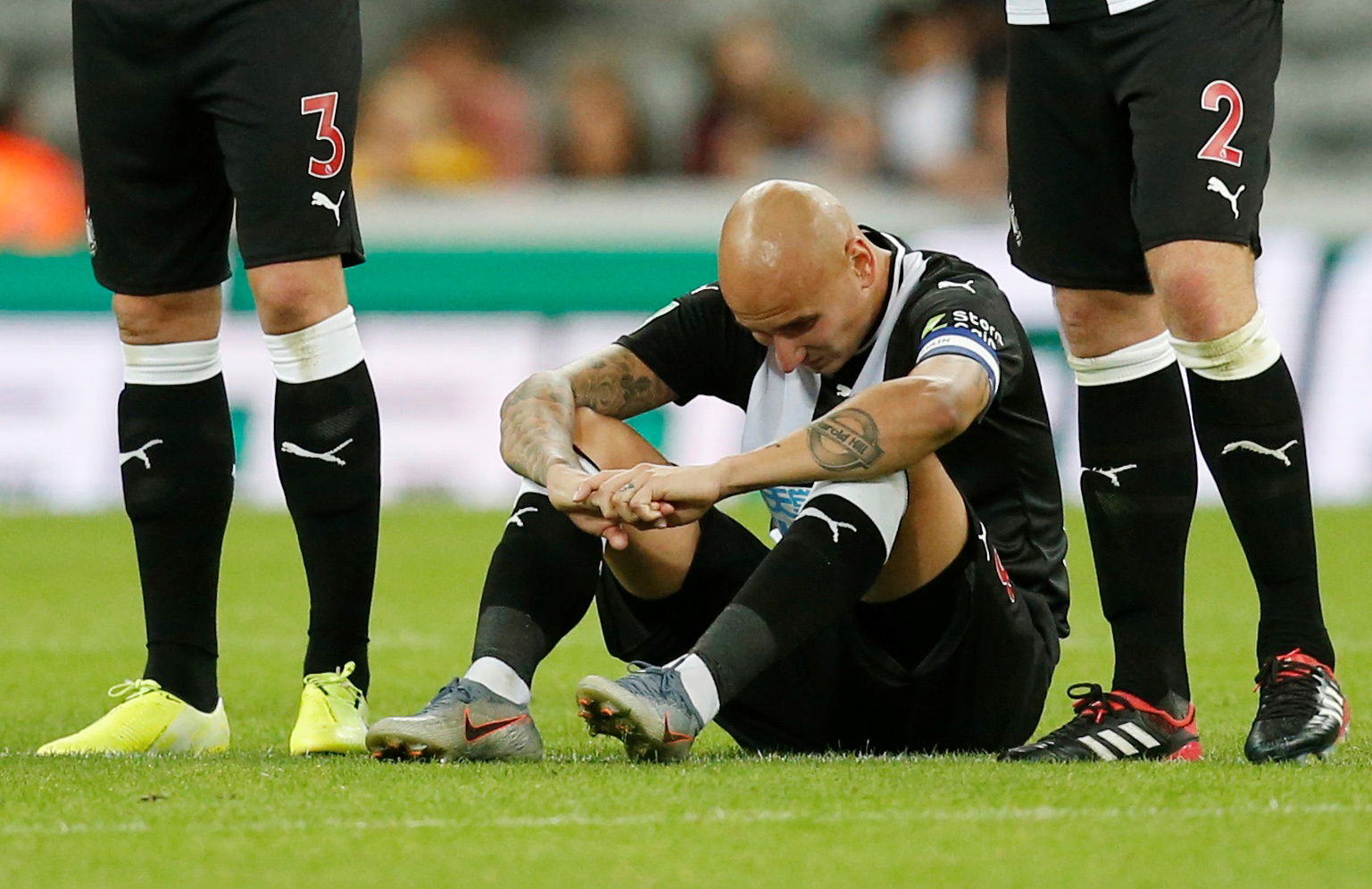 Loads of Newcastle United supporters have been reacting on social media after Jonjo Shelvey refuted suggestions that he is lazy, via quotes by the Chronicle.
Indeed, the midfielder has fought back, by suggesting there is more to playing professional football than sheer athleticism, and that his performance against Leicester City in the Carabao Cup proved that he is not lazy.
"You hear things that you're lazy. I get labelled lazy maybe because of my body language and I'm quite a laid-back character," he said. "I just get called lazy. I wasn't lazy out there tonight. My thigh started to hurt the other day in training. We were practising penalties and the same problem I had last week where basically I played on one leg tonight with my thigh.
"You couldn't call me lazy out there tonight. People can say what they want. At the end of the day, I'm the one that goes out there and trains every day as hard as I can. I'm playing for another contract at this football club and I need to keep performing and keep training hard."
He went on to add: "At the end of the day, I'm a footballer. Do you see Gazza running 15K? Do you see people like that? I'm not comparing myself to them, but I understand that football is changing and evolving, and I am evolving with it. But I get labelled lazy. On that performance tonight, I don't think I was lazy. If that's what it takes to get into the team, I'll do it."
Shelvey had been awarded the captain's armband for Newcastle's Second Round clash with Brendan Rodgers' Foxes after being benched for the Magpies' trip to Tottenham Hotspur last weekend, but the moment most supporters will remember from the Carabao Cup tie will be his missed spot-kick after the game went to penalties.
Before that, the 6ft midfielder had failed to take possession with his only attempted tackle, per data collected by WhoScored, with his only defensive contributions being one clearance, one blocked shot and two interceptions – both recorded in the middle third of the pitch.
The 27-year-old often presented an attacking threat in the build-up play, however, with one key pass and a range of balls which led to tempting crosses, while stinging the hands of Kasper Schmeichel with a thunderous effort from 35-yards out.
He also ran an alleged six kilometres most days in pre-season training this summer (Chronicle), but these fans still tend to see Shelvey as a luxury that their side can no longer afford to carry without seeing consistent results.
Here's a selection of reactions from Newcastle fans after Shelvey's comments…
Sorry but looks lazy to me everytime he plays. Bench player at best last good season he had was championship goes far to deep. Shame

— Joewalton (@Joewalt50338669) August 30, 2019
I don't think it's the running I think it's more the tempo of the game he plays at, when he raises the tempo he's an unstoppable, but when he slows things down he normally gets caught out by others

— Chris Cossey (@Cosseycj) August 30, 2019
ignore the running, look at his tackle stats. He doesn't work hard defensively. We watched him and Ki do little to nothing defensively against Norwich.

— Matthew (@JB4t00n) August 29, 2019
Does well in those 3 games a season when it's "his day"

— Lefteris (@LefterisToon) August 29, 2019
His decision making is poor atm I think needs to get back to basics

— Daniel Graham (@dangraham9) August 30, 2019
No denying his technical ability but I have yet to see him put in the same desire as the rest. Norwich was a perfect example of that , very frustrating to watch.

— Chris (@magpieranger99) August 29, 2019
He's done. He's a luxury player. Could run the show for someone in Championship. He's too slow and obvious in the Premiership.

— LeLouvre (@LeLouvre) August 29, 2019
i can understand not running as much in a more forward position but to not run and close down as a CM is a joke and the reason i would never pick a player like him in a two man midfield

— EndTwoEnd Lamar (@EndTwoEndLamar) August 29, 2019
Haha! Gazza – the greatest player of a generation. Probably the greatest British footballer of all time! Not really a comparison

— Greg Paterson (@GP) August 29, 2019
One of the most frustrating players I've ever seen play for us, on his day he is world class – shame he only has two or three a season!

— Tommy (@therealgoodall) August 29, 2019
Like what the TT have on offer? Sign up for more Newcastle notifications!