Newcastle United: Carla DiBello enters takeover discussion resulting in supporters rubbishing potential twist
Since The Guardian revealed back in late January that Mike Ashley is holding discussions with individuals from Saudi Arabia's Public Investment Fund over a potential Newcastle United takeover, there hasn't been much development until now – with reality TV producer Carla DiBello reportedly approaching Prince Mohammed bin Salman in 'early 2019'. 
According to a report from the Wall Street Journal, DiBello bizarrely has a key role to play in bringing Prince Salman and the Saudi backing to the table at St. James' Park – apparently helping to broker a deal alongside former sole buyer Amanda Staveley of PCP Capital Partners.
The news claims that DiBello, who is close friends with reality TV star Kim Kardashian, pitched the idea of investing in the Magpies along with Staveley early last year – the catch being that both women run the business side of the club and take their own minority shares. However, given the odd nature of this update, a lot of Newcastle fans have simply had enough of takeover talk – slamming the report on Twitter.
Are Newcastle over achieving?
Yes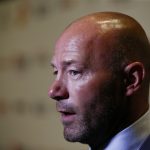 No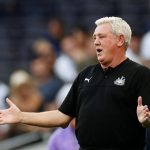 Here's what they had to say below.
Give it a rest

— Ashley Merrington (@ajmerrington) February 11, 2020
Let's just move on from this,please.The takeover is a fakeover!

— MSW (@Toonattics) February 11, 2020
— ToonSteve (@ToonSteve1) February 11, 2020
Pardon?

— Benito_The_King (@BenitoTheKing2) February 11, 2020
Haha this made up story gets better by the day

— Rated R Superstar (@RatedRS67933848) February 11, 2020
Why print this rubbish… If it was going to happen it would have been done by now…..!!!!!!

— steve kean (@stevekean2002) February 11, 2020
Do you believe this latest update on the Newcastle takeover? Join the discussion by commenting below…