Newcastle United: Fans fume at 'clown' Gordon Taylor's claims on the season restarting
Many Newcastle United fans are fuming at claims from Gordon Taylor after he gave his thoughts to BBC Radio 4 (via ChronicleLive) about the season restarting.
As per the outlet, the PFA chief spoke about Project Restart, as he said that we will have to wait and see on whether the campaign will restart and whether it will run smoothly. Taylor warned: "We as a footballing community do not know what the future holds for the beautiful game, but we do know what propositions and ideas have been put forward."
The 75-year-old cited some possible changes should the season resume, including more substitutions, games possibly not being a full 45 minutes per half and neutral venues. Taylor added that the PFA are trying to wait and see what the proposals are and have the courtesy to let the managers, coaches and players assimilate all those and come to a considered view. [BBC Radio 4, via ChronicleLive]
Would you support Premier League matches being played at neutral grounds?
Yes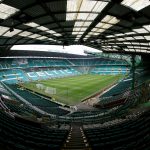 Unsure
No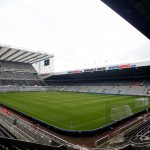 These members of the Toon faithful fumed when they heard the claims on Twitter, with one Magpies fan calling Taylor a 'clown':
And no relegation! What the hell is the point, it's a complete waste of time.

— Chris (@brumymag) May 5, 2020
Getting silly now. He should have been put out to retirement a long time ago.

— ⚫️⚪️Fozzie⚫️⚪️ (@Fozzie94) May 5, 2020
Gordon Taylor is a clown. Simple as that!!! Robbing a living

— Darren Reay (@DarrenReay007) May 5, 2020
Seems utterly pointless. Maybe they could opt for 5 a side or headers and volleys at a local park. Just finish the season now.

— Tom Hawkins (@THawks1980) May 5, 2020
So now we are going to change the rules, mid season and try to pretend we are 'getting the season finished'…what utter nonsense. They are simply concocting schemes to fulfil their contractual obligations to ensure THEIR tv money income stream. They don't care about integrity.

— Michael Stanley (@Plasmadreamer) May 5, 2020
Absolutely madness🤬🤬

— West Country Toon Man (@toon_west) May 5, 2020
Geordies fans, what do you think of Taylor's claims about the season possibly restarting? Comment below with your views!