Newcastle United: Fans fume at takeover delays as Premier League is yet to approve
Many Newcastle United fans are fuming at the takeover delays caused as the Premier League are yet to approve of the deal, with more checks been deemed necessary before the bid can get over the line.
The Athletic writer Chris Waugh gave some insight on his official Twitter page which caused some debate amongst members of the Toon faithful.
He claimed that he is not sure what 'delay' actually means as it is a process which does not have a set time to be completed, yet there has been speculation by several outlets as to when exactly it will go through.
Waugh also stated that there is a guideline of '2 to 4 weeks' before a process like a takeover is ready, but perhaps the particular takeover at St. James' Park is taking longer than expected.
The Saudi-led consortium have to pass the owners' and directors' tests set by the top flight whilst England's highest division have also got to do thorough checks of their own.
Are the Premier League right to keep delaying if they deem it necessary?
Yes
No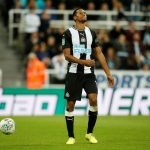 Perhaps the delays are understandable given the magnitude of what is happening, but these Magpies seem to be increasingly frustrated with the process:
Surely they can't continue to keep this up Chris? The process of no deadlines isn't how I personally see it. They have always advised 2-4 weeks. Can't believe they are allowing this to continue to drag on and allow others to complain/delay the matter. They pass the checks 100% 🙂

— David Tasker (@DavidTazGolf9) May 12, 2020
I think the main issue is that we get told on separate occasions that it's close to being done then another week goes past without hearing, then the people who told us it's close say it will take as long as it takes.

— NufcFan (@NufcFan20) May 12, 2020
Surely there has to be a point where the PL draw the line? This could go on forever if people keep handing in what they feel is evidence of rule/law breaking…
This isn't points of view!!

— Ross Graham (@RossGra27940304) May 12, 2020
Thanks Chris, let us know. Just want this to be all over now.

— SouthernMagpie (@magpie_southern) May 12, 2020
I think the problem here for fans is not the time its taking but the journos that keep putting "next week", "this is a big week", "imminent", then nothing happens…

— Nikos Mantalios (@Nikos_NUFC) May 12, 2020
I understand some info doesn't come to light till later but the info brought forward yesterday isn't something that is new and probably could have been handed over weeks ago

— Martin Shields (@MShhhhhhhhhhhSM) May 12, 2020
Geordies, what do you make of the takeover delays? Comment below!