Newcastle United
Newcastle United: Fans react to reports that Peter Kenyon has made a bid to buy club from Mike Ashley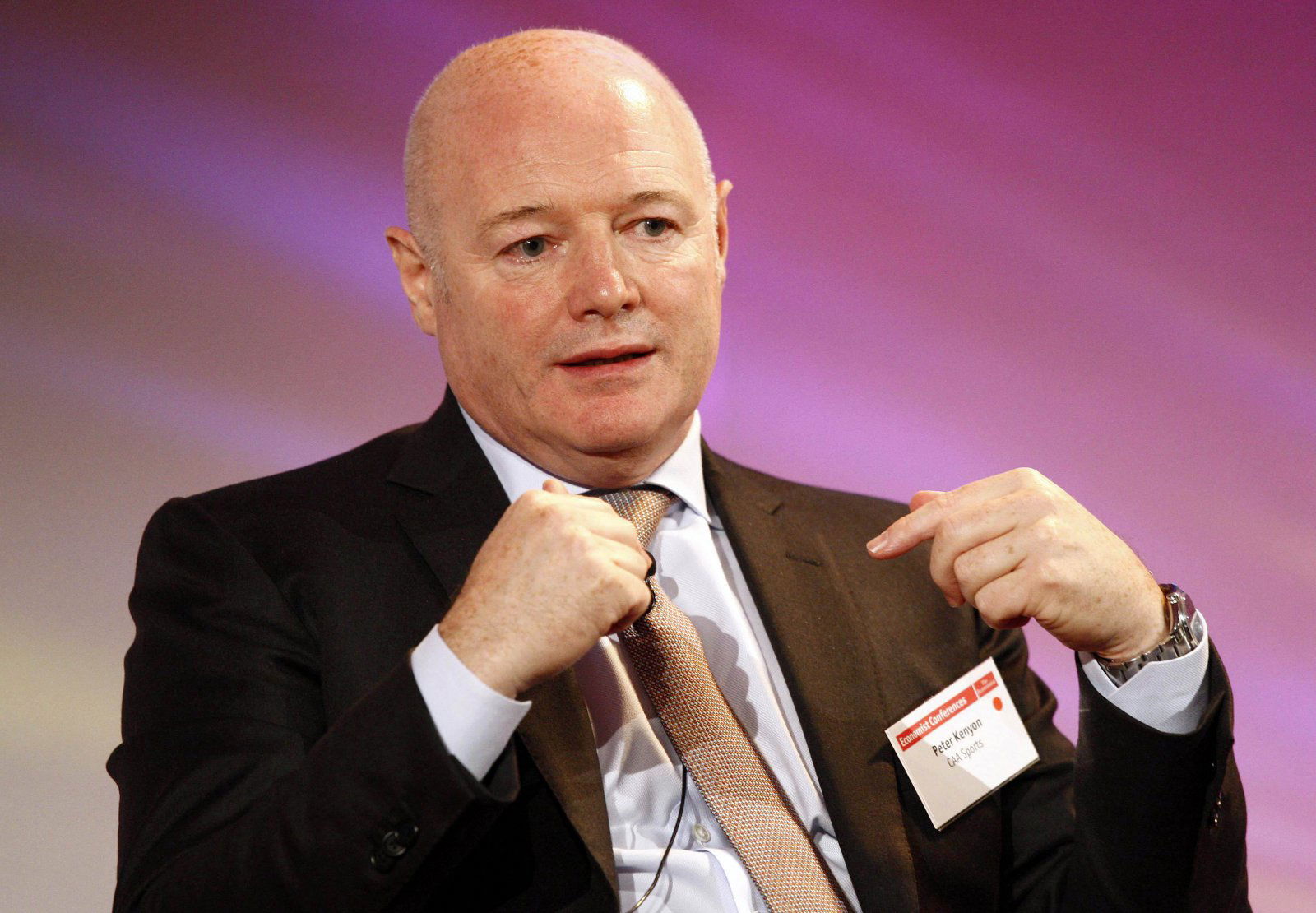 Loads of Newcastle United supporters have been reacting on social media after a report by the Daily Mail claimed that Peter Kenyon and a Florida-based consortium have tabled a £300million bid to buy the North East outfit from Mike Ashley.
Kenyon – a former Chief Executive at Chelsea and Manchester United – has launched previous bids to purchase the Magpies from Ashley, with his new offer coming in conjunction with Florida-based consortium GACP Sports, who have tabled £125m as an upfront fee as they seek to take control of the Premier League outfit.
GACP Sports and Kenyon are said to have been working on the offer for several months, and have produced a 46-page document detailing their offer and pledge to establish Newcastle as a top-ten side.
The funding needed for their total £300m offer is thought to have been secured on the basis that £175m of the fee is paid over three years excluding a three per cent yearly interest rate, while a £50m cash injection will be issued immediately to cover the running costs associated with a top-flight outfit they describe as an 'undervalued brand'.
Kenyon would be installed as Newcastle's Chief Executive Officer if Ashley accepts the tabled bid, while GACP would set out on hiring a leading Head of Recruitment as they intend to position themselves to sell top talents for significant sums.
Steve Bruce's position would be unaffected by the takeover despite GACP acknowledging the 58-year-old's unpopularity, as they feel the Toon boss has displayed 'unparalleled success' in Europe, even though he has only overseen four continental fixtures (TransferMarkt) which saw Hull City eliminated from the Europa League qualifying stages on goal difference to Belgian side KSC Lokeren in 2014.
Ashley, who has indicated that he will issue a formal reply within the next ten days, would also be granted signage and advertising rights at St. James' Park until the final instalment of the takeover fee is paid.
GACP took control of Ligue 1 side FC Girondins de Bordeaux in July 2018 for £66m, who ended the following campaign 14th in the French top-flight and are currently fifth having won three of seven league games played.
Here are a few of the reactions offered to the Daily Mail's claim that Kenyon and GACP Sports have offered Ashley a total £300m for Newcastle…
Hahahaha cracks me up lol

— John Wilson (@jwj_ltd) September 27, 2019
It looks like they will be able to spend even less than MA! No thanks! Sadly that probably means he will sell this time. When he talks about finding the right buyer he means someone worse than him

— Jonathan Crawford (@quadrophenic23) September 27, 2019
Unparalleled success in Europe? Are they already trying to outdo Ashley?

— colin oliver (@100Magpie) September 26, 2019
Not good enough for Ashley but will they be any better? If they have to pay over 3 years then obviously not billions to spend.

— Oli Ashman (@OliAshman) September 26, 2019
Attendances are down so Keith Bishop is tasked with releasing some positive PR. What an absolute load of tosh.

— Jason Miller (@rough_justice76) September 27, 2019
Wouldn't dare, rather mike Ashley stay incharge, want someone who can pump £100mill straight into the squad

— James Brodie (@JamesBrodie04) September 26, 2019
Low attendances = takeover rumours

— Mup Murphy (@MupMurphy1) September 26, 2019
@tomaldo10 here we go again just happens to break as fans stop showing up

— Simon Harkness (@SimonHarknesstv) September 27, 2019
Installments too

— Joseph Parker (@JosephPau1) September 27, 2019
Get the Dubai radio guy to confirm please

— Me be 23 (@MeBe23) September 26, 2019
The Dubai dentist and Dj need to confirm this before we believe it

— Rich Miller Nufc (@Rich1982Miller) September 26, 2019
Like what the TT have on offer? Sign up for more Newcastle notifications!