Newcastle United: Fans react to 'unprecedented' attendance stat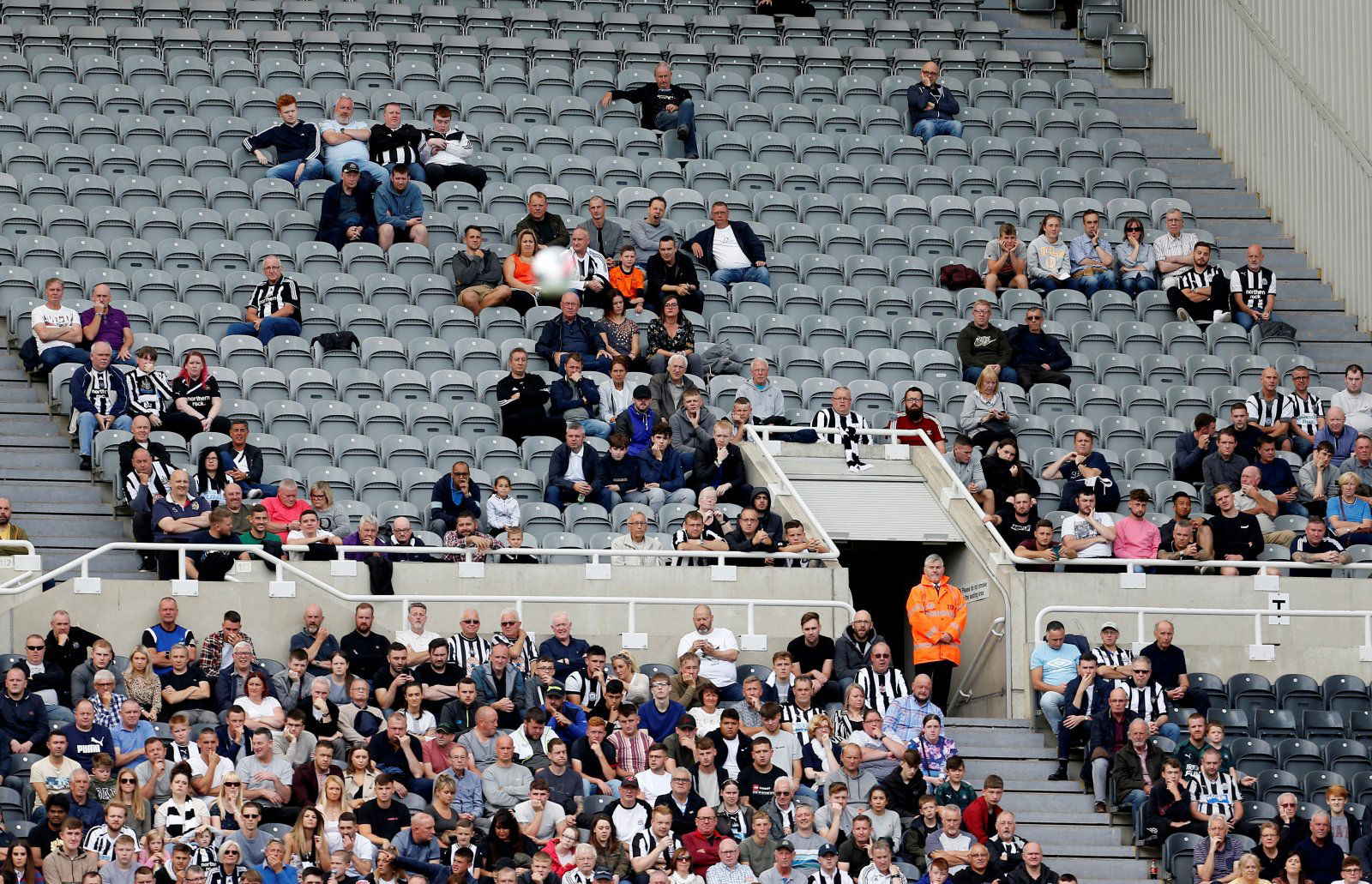 Loads of Newcastle United supporters have been reacting on social media after the Chronicle shared that the Magpies have achieved an 'unprecedented' attendance stat already this season.
The North East outfit have played two Premier League fixtures at home already this term, with Arsenal travelling to St. James' Park to lift the curtain on a new campaign before Watford made the trek last time out.
From those two league encounters, Newcastle have claimed the seventh-highest total gate figures in England – which ranks the Toon within the top 30 across Europe – however, the numbers through the turnstiles against the Hornets was the lowest United have achieved since 2012.
Newcastle have also had the highest proportion of empty seats of any top-flight English side from their opening two Premier League fixtures at home this season, which has been impacted by Rafael Benitez's departure, as suggested by the Chronicle.
There have been reports of as many as 12,000 season tickets being left unsold heading into the 2019/20 term (The Sun), which sparked the North East outfit to list them on general sale as the figure left unsold was 6,500 more than at that time last year.
Newcastle's efforts to increase attendance numbers does not appear to have been successful, though, as the Toon were at 87.7% capacity against Watford on Saturday, which saw the Magpies become the first Premier League side to boast figures below 90% capacity this season – the last instance of United boasting such low numbers came in 2009/10, when the club were promoted from the Championship under Chris Hughton.
Here are some of the reactions shared by United fans to their side's league-low attendance record so far this season…
Is that why there are leaked stories about January and summer spends? Where has the money gone?

— Brian Huddart (@Doomlordster) September 4, 2019
Penny has finally dropped thank god. We will get our club back soon

— David N.U.F.C (@GreenGeordie9) September 5, 2019
The less the merrier

— Lefteris (@LefterisToon) September 4, 2019
Least we're winning summit

— Toon (@solaidback69) September 4, 2019
There should be NO-ONE there!
Each person that goes to a match KEEPS cashley there!

— Martin Murray (@MartinMurray8) September 4, 2019
I feel like the Manchester United game in a few weeks is the first real test, to see how many ppl will stat away for a 'big' game

— Joe (@Futman11Jr) September 4, 2019
7th highest gates in England hardly impressive at all. We used to be 2nd now that was impressive

— Dell (@agbnufc) September 4, 2019
Any suggestion away fans (for the bigger clubs) could purchase tickets in home sections? #Ashleyout

— Shaun Scott (@ShaunAlexScott1) September 5, 2019
Good !!!! The rest need to wake up too !!!!

— MORPETH MAG72 (@NEILTW) September 4, 2019
Hopefully even more people will walk away until Ashley is gone. Enough is enough. 12 years of hell.

— TMW (@TilehurstsOwn) September 4, 2019