Newcastle United: Fans slam Steve Bruce after Michael Chopra's view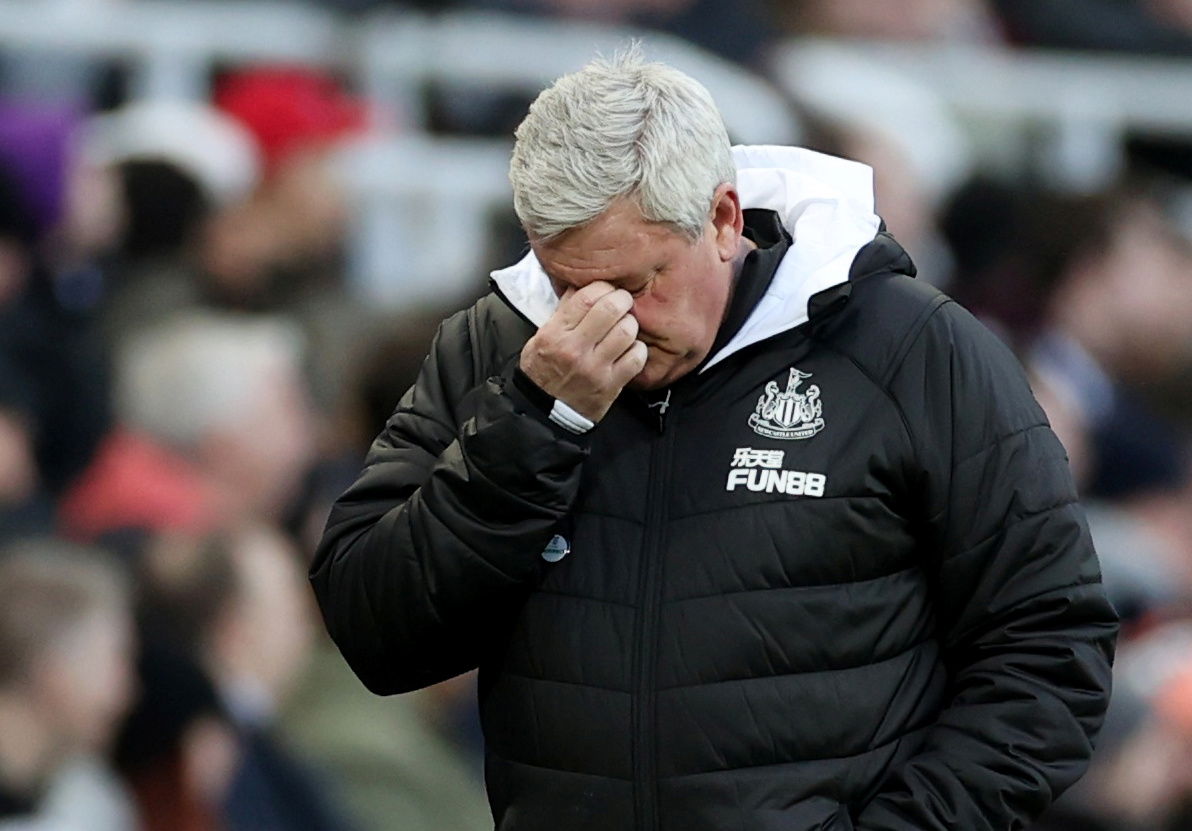 Many Newcastle United fans have slammed Steve Bruce after former player Michael Chopra blasted Jamie Redknapp's verdict that he needs to be shown more respect.
Chopra reminded the readers about what Bruce did to Sheffield Wednesday and questioned whether he showed any respect to them when he left. He posted: "Do people forget what Steve Bruce did to Sheffield Wednesday? What respect did he show Sheffield Wednesday?"
Indeed, the Geordie resigned as boss of the Owls amid reports that he was going to be named as manager of NUFC, which did not go down well with the Sheffield club.
There was a bitter stand off between SWFC and Bruce over a compensation pay out, where the former were reportedly demanding a £6 million fee to release the 59-year old from his contract, but the Magpies were only willing to pay less than half of that. As a result, Wednesday considered taking legal action.
Redknapp's comments enraged Chopra enough to make a Twitter statement, which was then followed up by members of the Toon faithful.
These supporters slammed their manager after reading the tweet:
He hasn't even done that good of a job aswell. Decent at best. City got rid of Hughes after a few months so probs be the same here

— Dom. (@DomCottle) April 30, 2020
Also had some hidings along the way it's been horrific. Another Pardew. Another McLaren. Another statistic in the 13 years under Ashley.

— TMW (@TilehurstsOwn) April 30, 2020
Rafa came in as a manager he tried changing the focus of the club the whole time he was here. That's why they let him go simple as that. Did Bruce go out his way to join his hometown club near the end of his playing career?. Bruce is One of the most disloyal people in football!

— Alan B NUFC (@BROWEA) April 30, 2020
steve bruce is tactically unaware, he is/will be found out in higher leagues or by far better managers, Im sure he was aware if a takeover happened he would be gone, even if he won us the FA cup I still wouldnt want him as manager

— jimmy kelly (@xskye69x) April 30, 2020
Unlike Sir Bobby at Barcelona.
That great man had principles.

— toony (@ColinWi73944579) April 30, 2020
He was a catastrophe at villa, conparative to his spending, and has lurched on every club he hasnt been sacked from for the lure of money.

— Jimmy🏁🇬🇧 (@Jimmy4249) April 30, 2020
Spot on lad.

— Mal nufc1892 (@malnufc1892) April 30, 2020
I had that very conversation with my Som yesterday No sympathy. He will get a good pay off move on

— Graeme Skidmore🇬🇧🇬🇧🇬🇧 (@skiddy1962) April 30, 2020
Missing football!? There's still plenty of Newcastle discussion going on in the Vital Newcastle Forum! Click here to get involved!