Newcastle United: Most goal contributions in every season since 2012
In the last 10 years, Newcastle United have had mixed luck with attacking players, with no large number of standouts. In truth, for the most part, it's been a decade to forget for The Magpies, who will be hoping to see their fortunes change in a new era under new, and far richer owners. 
The main aim under Eddie Howe this summer should be finding a consistent talisman at St James' Park. If they can find that, then they will be far closer to reaching their new and far more lofty ambitions at the club.
In the last 10 years, they have still had standouts, of course, as we found out when taking a look at those with the most contributions in every season since 2012.
2012/13: Papiss Cisse – 17 
Papiss Cisse is a player that many are unlikely to forget anytime soon, given his sudden rise at Newcastle.
In the 2012/13 season, he was unstoppable together with strike partner Demba Ba.
By the end of the season, he had scored 13 goals and recorded a further four assists in all competitions for the Magpies to take his contributions to 17. 
2013/14: Loic Remy – 17 
When looking back on it, Newcastle were unlucky to be in a position to only enjoy players like Demba Ba and Loic Remy for a short period of time before they jumped ship to bigger and better things.
In the 2013/14 campaign, Remy managed to score an impressive 14 goals, whilst also assisting a further three to make 17 contributions.
It's also fair to say that it was never better for Remy, who went on to flop at Chelsea.
He's still playing, at French club Brest.
2014/15: Papiss Cisse – 12 
A season later, Cisse was back at the top of Newcastle's top contributions list, with 12 to his name.
His 11 goals and one assist was enough to place him above his teammates.
Though, it must be said that the numbers weren't all too impressive on the whole in a disappointing season for Newcastle's forwards.
2015/16: Georginio Wijnaldum – 16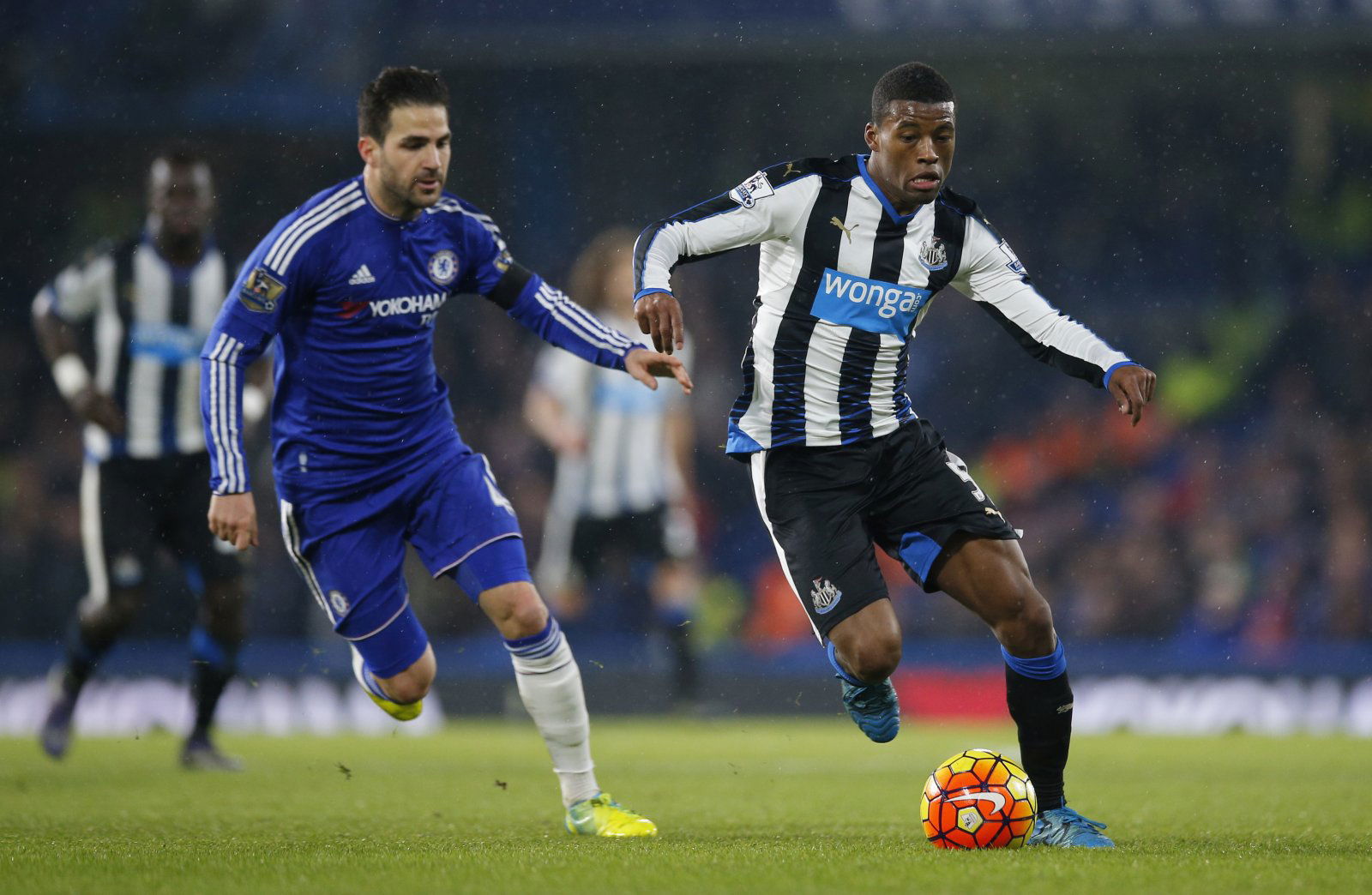 It's no surprise that Georginio Wijnaldum earned a move to Liverpool, where he went onto become a serial winner.
But it was in the 2015/16 season when the Dutchman stood out at St James' Park, with 11 goals and five assists making 16 contributions.
Who could forget his four goals in one game against Norwich City?
He's left a major hole at Liverpool, too, having left the club for PSG.
2016/17: Dwight Gayle – 27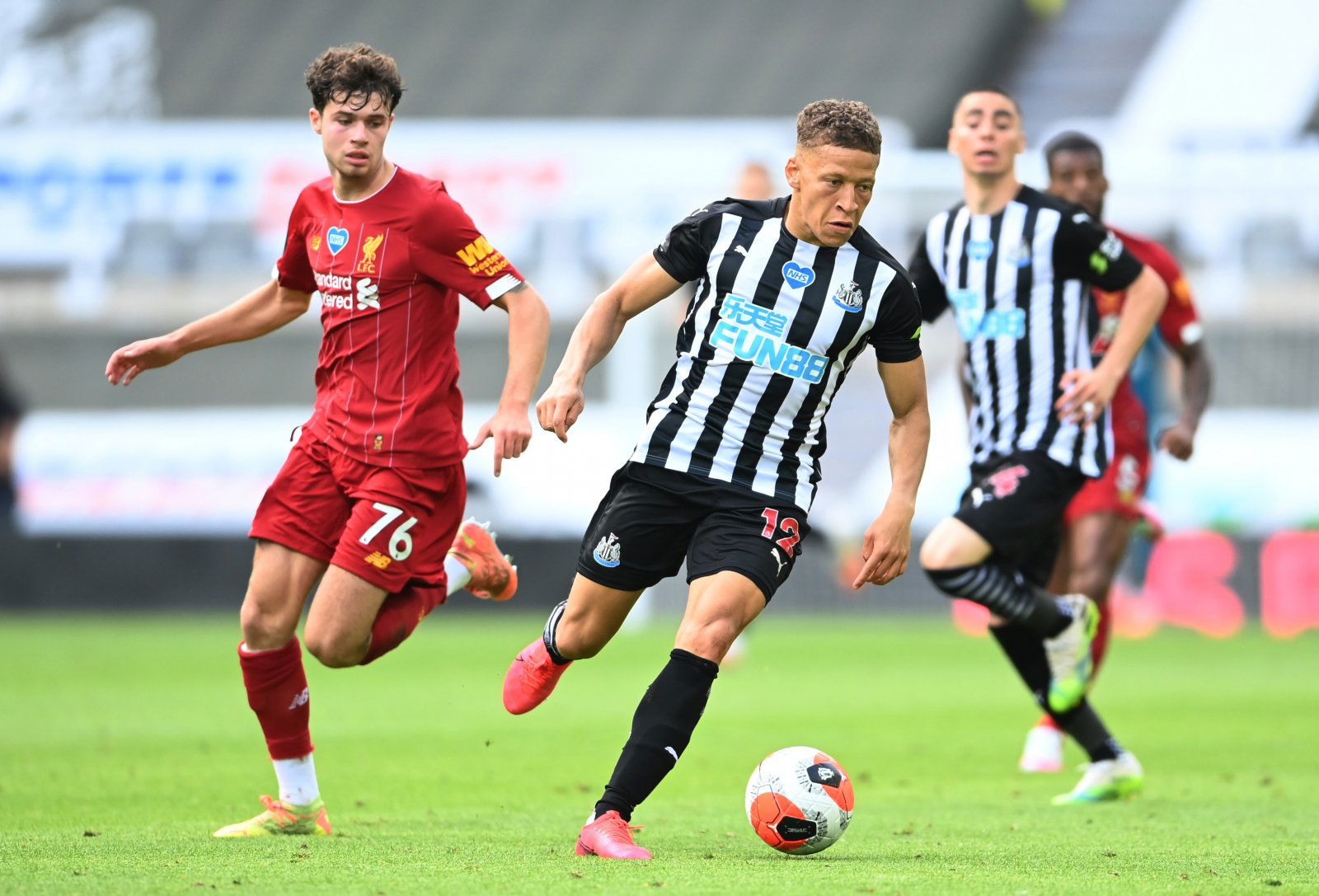 As Newcastle bounced back from the heartache of relegation at the first time of asking, it was Dwight Gayle who played a starring role, scoring 23 goals and recording a further three assists to make 27 contributions in total.
It remains one of Gayle's most impressive campaigns in his career so far.
However, he struggled immensely to replicate that form in the Premier League; he's currently on the books at Stoke City, having dropped back into the second-tier.
2017/18: Ayoze Perez – 14 
Ayoze Perez's time at Newcastle remains underrated, given the period of time that he featured for the Magpies, and the consistent numbers that he achieved.
During the 2017/18 season, the Spaniard managed a total of 14 goal contributions, with 10 goals and four assists in what was an impressive campaign. 
He moved onto Leicester City eventually and is now playing for Spanish club Real Betis on loan.
2018/19: Salomon Rondon – 19 
Just like Perez, Salomon Rondon endured an underrated spell with Newcastle, where he managed 19 goal contributions in the 2018/19 season as the Magpies survived for another season in the Premier League.
By the end of the season, he had scored 12 goals, whilst also assisting a further seven goals in all competitions. 
It's worth saying here, too, that this was a particularly poor Magpies side, and Rondon was dragging them kicking and screaming along.
A sorely underrated striker.
2019/20: Allan Saint-Maximin – 11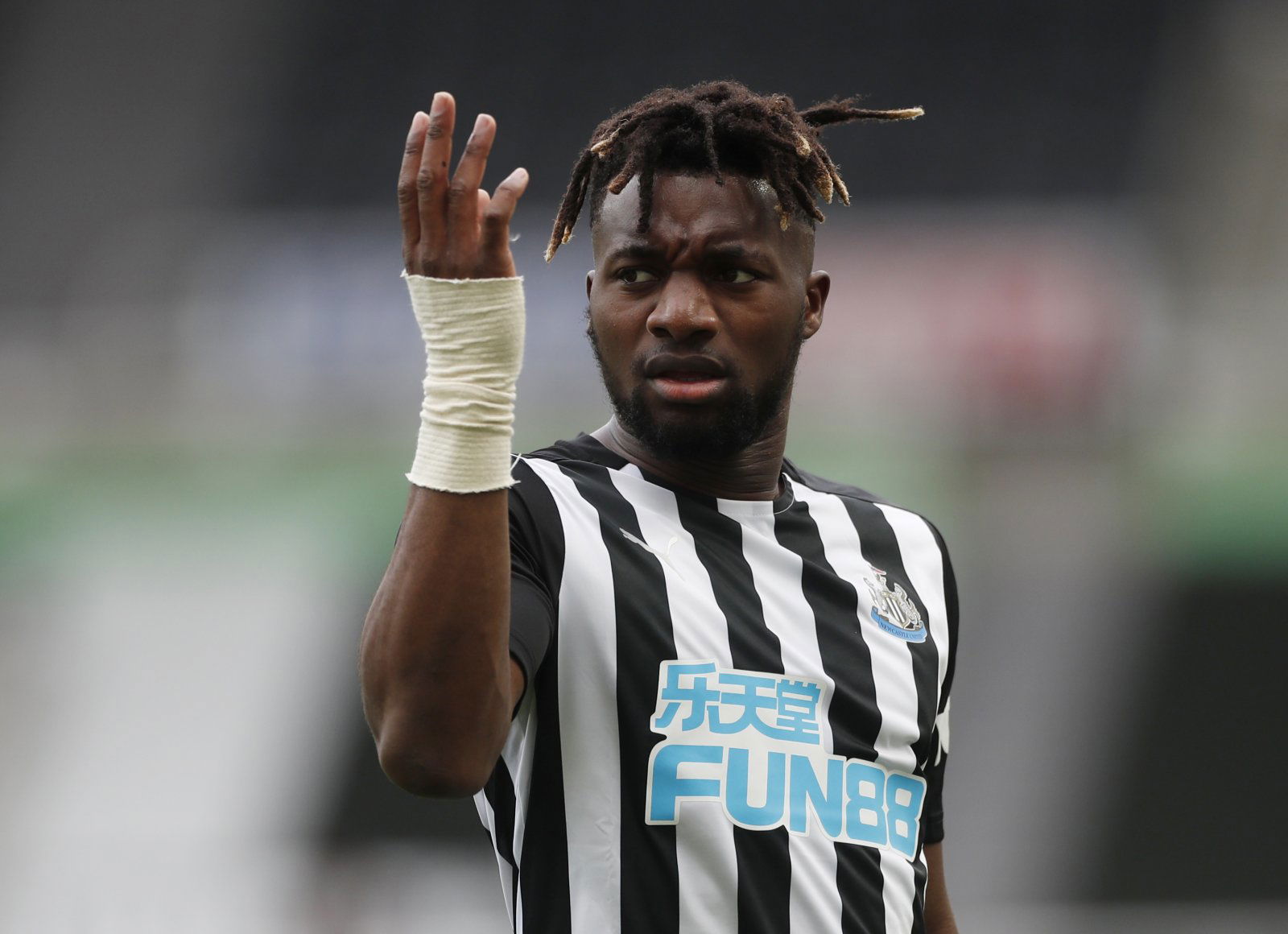 In a season without many sparks, Allan Saint-Maximin at least provided one positive light, with 11 goal contributions.
In truth, though, his numbers weren't the most impressive aspect of his game, with his tricky footwork and showman-like style really standing out at St James' Park and making him an instant fan favourite amongst Newcastle fans.
He's continuing to stand out, even under the management of Eddie Howe.
A terrific player and a real entertainer.
2020/21: Callum Wilson – 17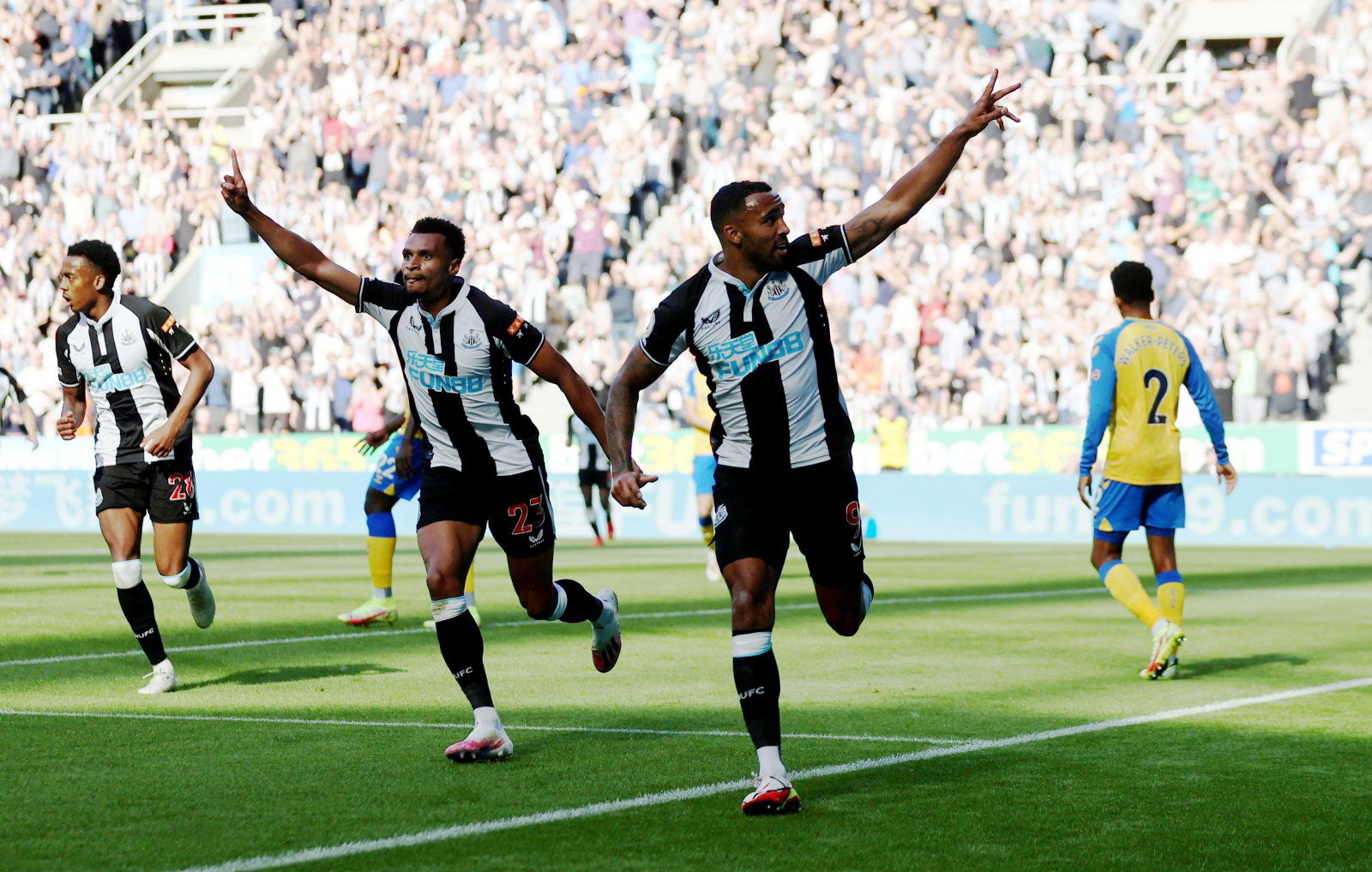 As the Premier League battled through the pandemic, it was Callum Wilson who took the crown for goal contributions for Newcastle, with 17 in all competitions.
His 12 goals and five assists were enough to keep the Tyneside club up for another season, before they finally entered a new era under new owners
That he's remained at the club, and the Magpies haven't spent big on a striker to replace him, speaks to just how good Wilson is.
2021/22: Allan Saint-Maximin – 10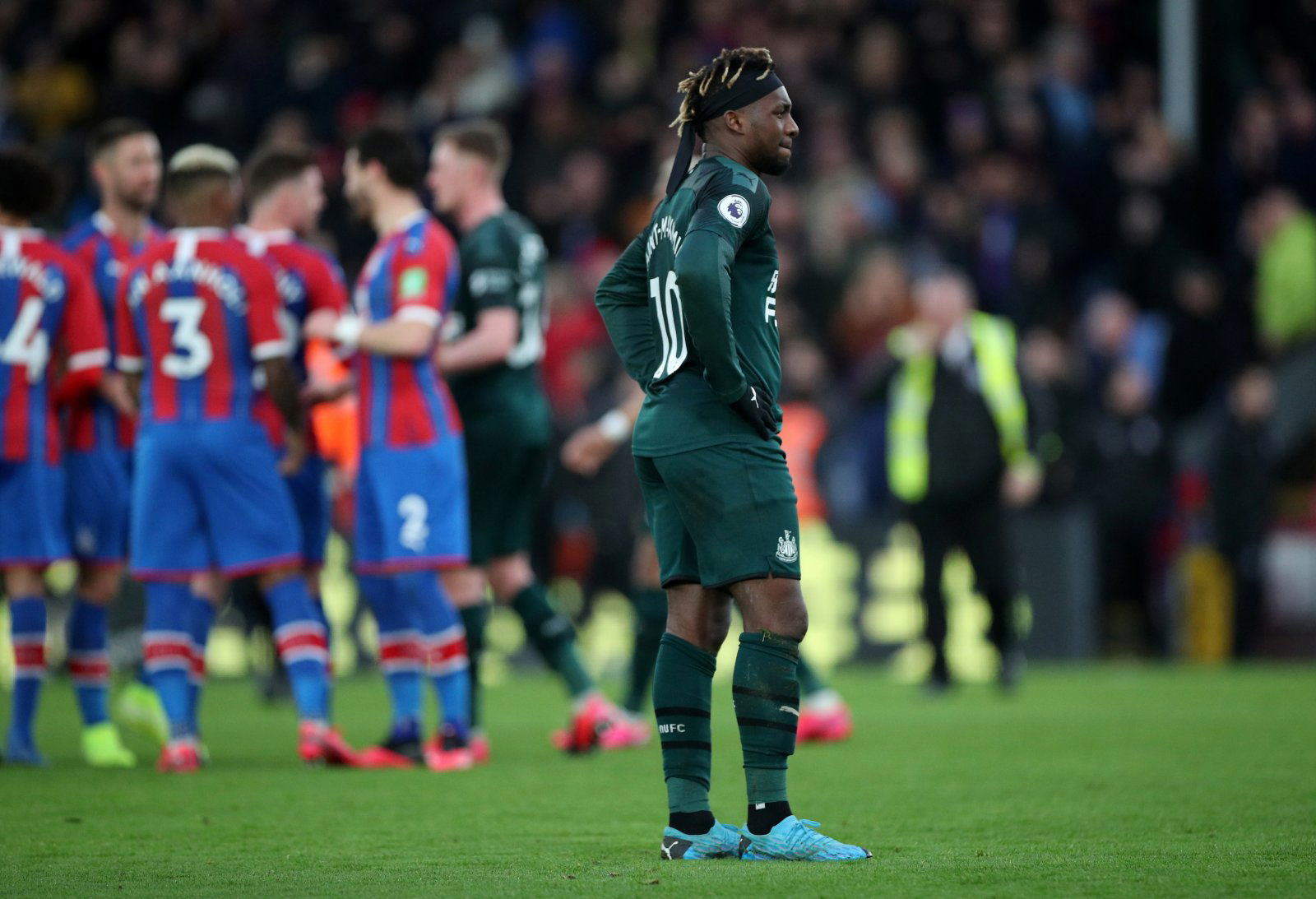 As Newcastle comfortably survived last season, Allan Saint-Maximin once again starred, especially in the second half of the campaign under new owners, with new arrivals, and new manager in the form of Eddie Howe.
By the end of the season, the winger had scored five goals, and assisted a further five to make 10 goal contributions. 
He remains an absolutely integral part of the squad at St James' Park and will continue to as the Magpies go for Champions League qualification.
So, as you can see, with no player managing over 20 goal contributions in one Premier League season, Newcastle United have struggled to find a consistent talisman – something that would not have helped their constant mid-table finishes in the last decade.
In a new era, the Magpies, as one of the richest clubs in the world, have the resources to find a player capable of taking the club to new levels. They've already improved since the takeover. Now, heading into their first full season, the owners will be keen to oversee a club on a gradual, but impressive rise.