Newcastle United: Offers must be resisted for Freddie Woodman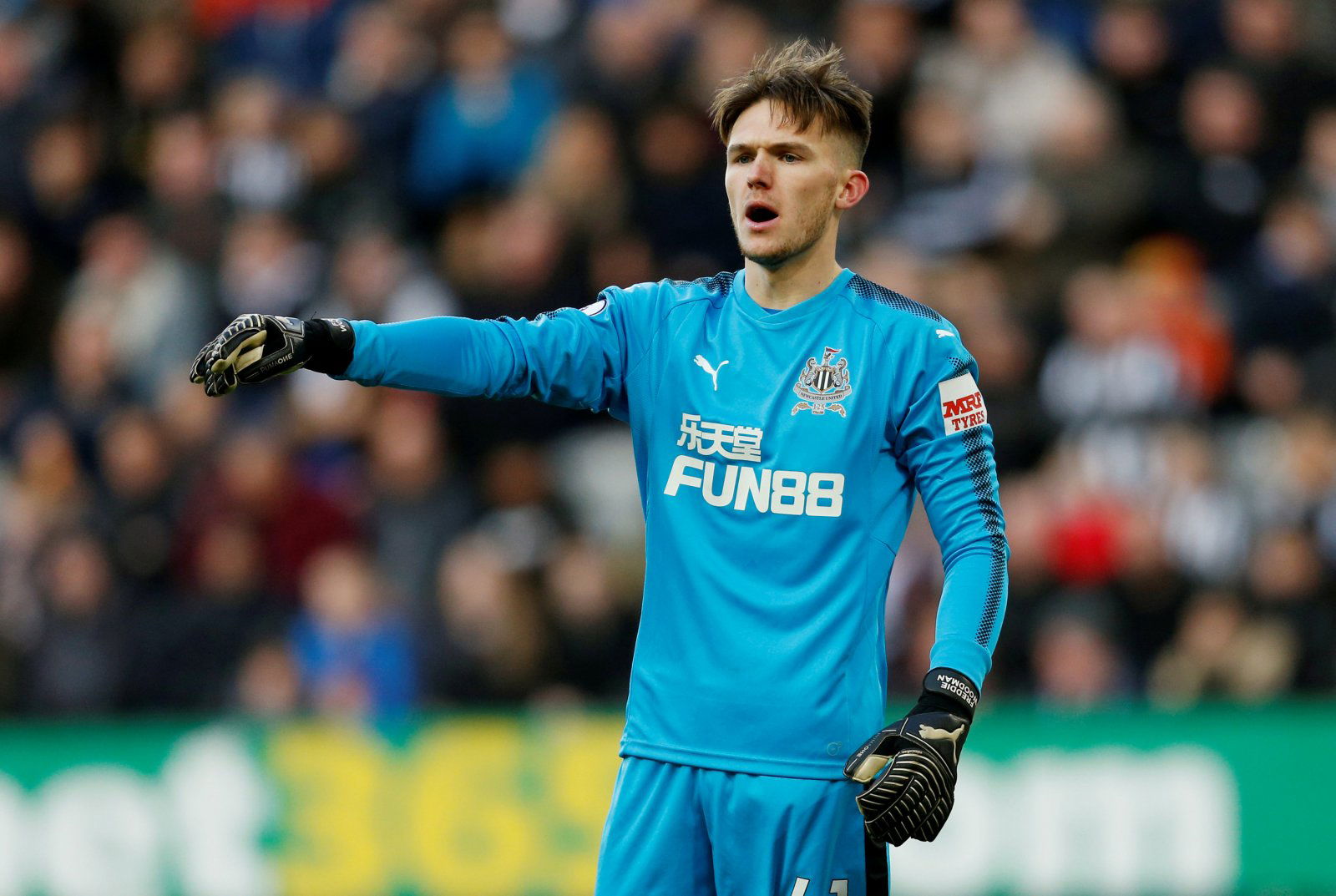 For Mike Ashley's 'buy young, sell big' policy is ever to work at Newcastle, it would appear that the best starting point to implement it would be the club's academy.
Rafa Benitez has long argued that the whole youth system should be revamped, and evidence that the hierarchy are starting to listen to the Spaniard is clear, with the back-room staff at that level being overhauled this summer.
But it is a transfer system that is flawed in many ways, and any chance of such a strict remit ever being successful would demand that promising young players already on the books at Newcastle, must be held on to, and tied down to contracts that will see them reach their maximum potential (highest transfer value, in Ashley-speak).
After all, cherry-picking the best teenagers from the schools and youth teams within their catchment area across the North East is the surest way to maximise your profit margin in future sales (Ashley-tongue again!).
But even when not doing that, having a scouting network that finds talent from other areas of the country and making them see their futures on Tyneside is the next best thing.
With that in mind, it would surely be unacceptable to allow Arsenal to come in and pinch one of those talents from the club, as may be the case with England Under-21 goalkeeper, Freddie Woodman, according to a report in the Newcastle Chronicle.
To allow someone like Woodman to leave — someone who is touted as a full England international in the making — before maturing to that 'maximum potential' would be criminal.
It would send out the wrong message to anyone thinking about committing to Newcastle at a young age, and would definitely not be what is supposedly printed on the label of every player vetted by Ashley and Lee Charnley.
Woodman has been patient with the club. He wanted to go out on loan, but was not able to, for whatever reason. He has been on the bench for much of the Magpies' season, and was given an opportunity to play in the side's three FA Cup games.
It is clear that Rafa sees a future for the talented keeper at the club, so once again, the question is being asked of just how much do the club listen to the manager?
He should be offered a decent contract that show him how much belief the club have in him, and will see him continue to grow at St James' Park.
Woodman, and players like him, should be kept at all costs — or at least until Ashley sees another few numbers preceding zeroes on his future value — or the transfer policy that is doubted by most, will prove to be doomed by everyone.
Would you do everything to keep talented youngsters like Woodman at St James' Park, Newcastle fans? Do you think Ashley's vision for Newcastle is ever going to work? Let us know below…