Newcastle United
Newcastle United: Schar's withdrawal from Swiss squad better late than never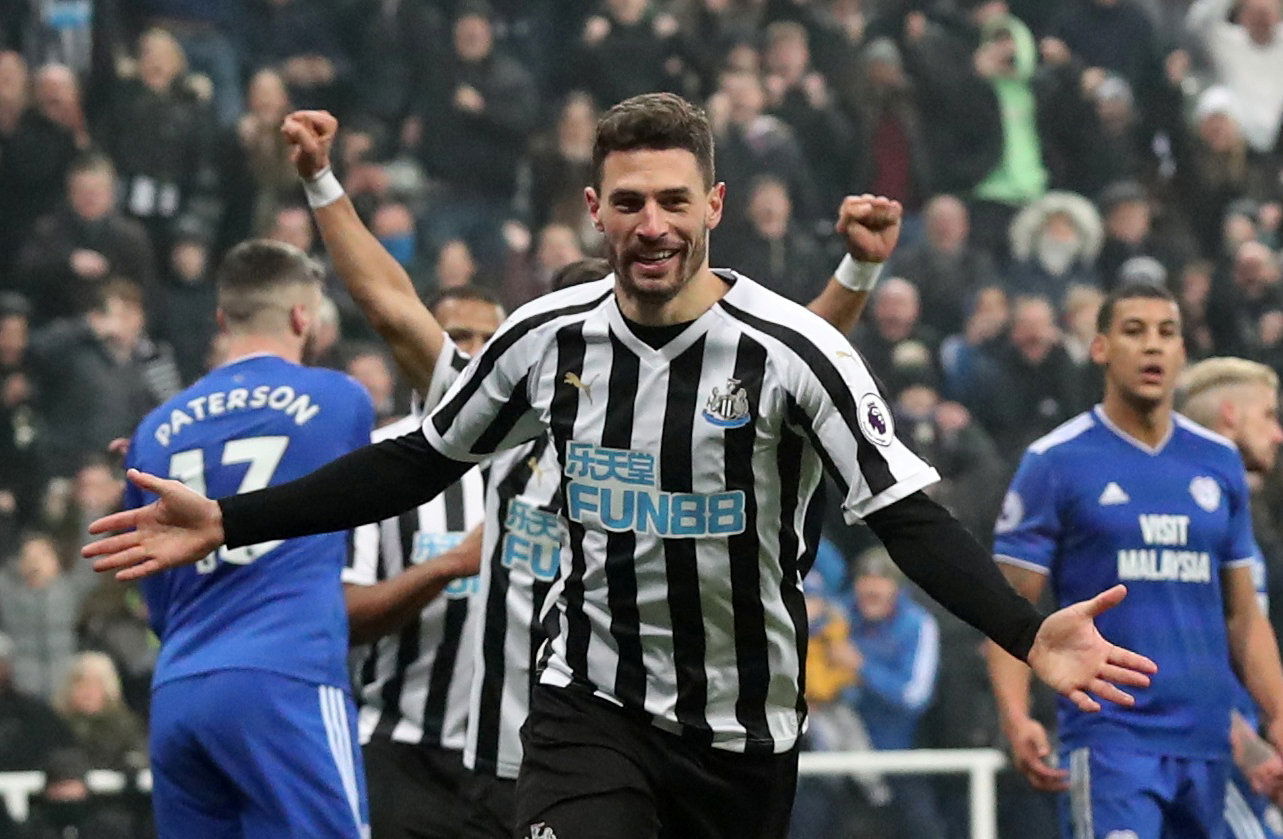 Any Newcastle fan who witnessed Fabian Schar's clash of heads during the Georgia versus Switzerland game on Saturday will have been dismayed to see him lying on the ground with players from both sides rushing to his aid.
Even more remarkable was seeing him back on his feet after treatment and ready to resume playing.
Anyone who has played football will tell you it is an automatic response from a player to want to carry on.
But this is 2019, and such decisions should be, and usually are, taken out of a player's hands and placed firmly in those of the medical staff.
The fact that he was allowed to carry on following the incident does not reflect well on the Swiss doctors, and if any long-term damage was sustained by the player, Newcastle United could quite rightly take action against them and the national team.
Concussion is something of a buzzword in modern sporting circles. It has been highlighted as something that should never be taken lightly and players' well-being should never be put at risk with any injury to the head.
It was, frankly, shameful of the officials and medical staff to not withdraw Schar from the game immediately, given the apparent serious nature of the clash — regardless of the player's insistence that he was okay.
BBC Sport report today that a brain injury charity, Headway, wants UEFA to investigate the decision to let the player stay on the pitch, rightly querying what it will take for football to take concussion seriously?
He has, subsequently, been withdrawn from the Swiss squad for their next game against Denmark this week, and it remains to be seen whether UEFA take any action regarding the incident.
The news will come as a relief to Newcastle and Rafa Benitez, and it is probably a good thing that the defender is ineligible for next Monday's game at Arsenal through suspension anyway.
Toon fans were quick to take to react to news of the player's withdrawal from the squad. Here are a selection of the comments:
Very lucky to walk out alive, how can he continue heading the ball and risking hitting his head again. Disgusting behaviour

— tom (@Tommy_Da_Tank) March 25, 2019
Stupid that he was allowed to even carry on playing, he was out cold. Should be subbed stright off no if's or but's about it, so at least finally some common sense thinking has been done

— Cj Wilson (@cj7toon) March 25, 2019
He should have been withdrew during the game.

— Bri (@Bri2889) March 25, 2019
@NUFC360 Badly let down by Swiss medics. A second head injury while concussed could've had catastrophic consequences.

— Gavin (@Gavoth) March 25, 2019
Not really a tough decision tho is it, absolute farce he played on

— Kevin wood #NUFC (@Kevwoodh24) March 25, 2019
In most (all?) other contact sports, there are rules in place over head injuries. Any suspected concussion would see a period on the sidelines without question.

In football, it has to be agreed between the relevant parties' medical teams

— Rich Harle (@RJHarle) March 25, 2019
It seems that being suspended for the game at Arsenal is a good thing for Schar, but what are your thoughts of the way his injury was dealt with by the officials. Newcastle fans? Let us know…
Like what the TT have on offer? Sign up for more notifications!