Newcastle United: Takeover has been approved by Premier League and deal agreed between involved parties
The Premier League has approved an agreed deal between Sports Direct tycoon, Mike Ashley, and a consortium led by Saudi Arabia's Public Investment Fund (PIF), chaired by Saudi crown prince Mohammed Bin Salman (MBS), alongside funding from UK-based billionaire brothers David and Simon Reuben, as per Forbes.
Do the Premier League have any reason not to approve of the takeover?
Yes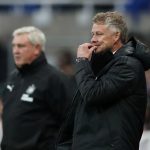 No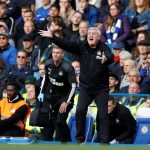 The takeover will mean that the Saudis will own around 80 per cent of the Tyneside club, in which Ashley has had control of since 2007.
The news will surely be received positively by several members of the Toon faithful, who have perhaps not been the best of fans of Ashley recently.
They will now have the richest owners in the top flight, meaning they can potentially look forward to a revival in the fortunes of the Magpies, as the new owners are likely to spend on top talent.
As per the report, PIF is able to splurge the cash, as it has about $300 billion in assets and has already been on a shopping spree this year, buying 25 companies.
The Reuben brothers, who are on course to be the other shareholders in NUFC, have a combined $14.2 billion net worth from real estate, technology, and investments, and are among the richest people in the United Kingdom.
There is also businesswoman Amanda Staveley and her PCP Capital Partners, who are due a slice of the cake if the prospective bid goes through in its entirety.
Nevertheless, this is another step in the right direction for supporters who may see their beloved team thrive in a new era.
Geordies, has the proposed takeover dragged out for too long? Comment below!