Some Newcastle players are making it harder for Premier League safety
Rafa Benitez has had it hard this season with Newcastle United and currently only sit 1 point above the relegation zone with 12 games remaining.
It hasn't helped that some of Rafa's key players haven't been playing well enough over the course of the season, and they need to improve if Newcastle want to stay in the Premier League. Indeed, while the club have clearly been ruined amid goings on behind the scenes and everything ownership, it's not all down to Mike Ashley.
In fact, some of the players should be thanking him for their wages, considering the poor performances they've produced this season.
Kenedy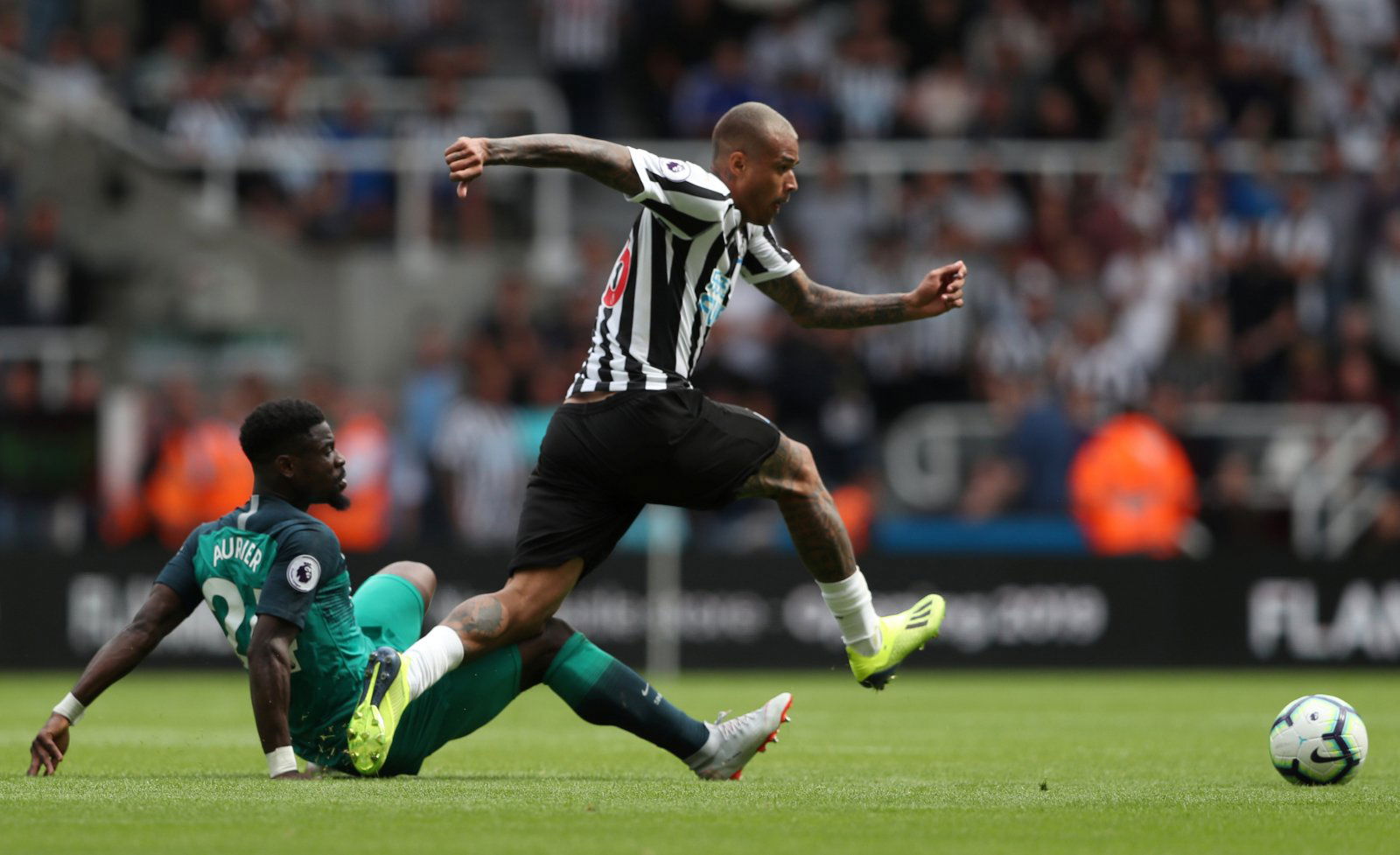 Being one of the Magpies' more technically gifted players, Benitez and fans alike would have expected a lot more than what he has produced this season. The 23-year-old winger has only produced 1 goal and no assists in 20 Premier League appearances this season in what has been a goal barren season for Newcastle.
Given last seasons heroics from the Brazilian, The Toon Army would have been extremely excited to see him back in the black and white strip after completing a loan move from Chelsea.
However, this season has been the complete opposite and Kenedy has looked lethargic and lost for ideas in the final third over the season.
A pivotal moment that came early in the season was a missed penalty in a 0-0 draw with relegation rivals Cardiff, where he already had yet another poor performance.
Jamaal Lascelles
Jamaal Lascelles has been the heart of the Newcastle defence for over 100 appearances and usually provides solid defensive stability. However, during the course of the season, we have seen only a shadow of the leader we saw last year.
After giving poor performances the Englishman has found himself on the receiving end of some criticism from fans, and has also found himself on the bench or not even in the matchday squad at times.
The problems for Lascelles have also spilt out onto the training ground after rumours of a bust-up with fellow teammates and this has led many to wonder if he is worthy of a permanent starting spot for what is an important run in for Newcastle.